Ex-FIFA official Chris Eaton says no proof of match-fixing in the English game
FIFA's former head of security Chris Eaton is not aware of any 'credible evidence' of match-fixing in the English game.
Last Updated: 10/02/13 12:01pm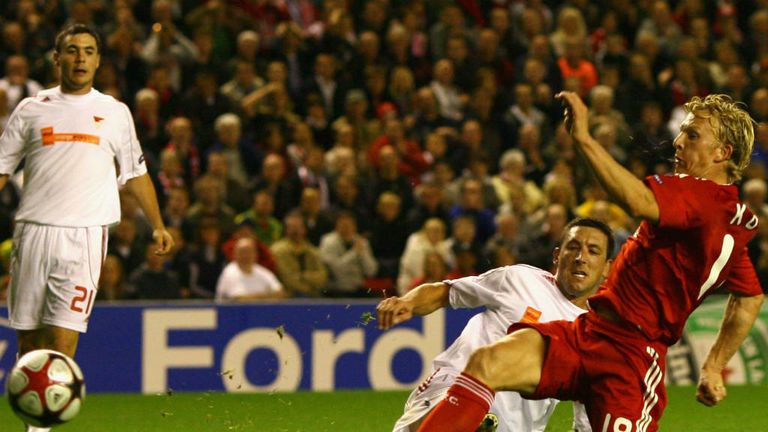 In a report released earlier this week, European law enforcement agency Europol stated that 380 matches across the continent were under investigation, including a 2009 UEFA Champions League game between Liverpool and Debrecen at Anfield.
Eaton, who is a former manager of operations at Interpol and is now director of sport integrity at the International Centre for Sports Security in Qatar, insists everyone involved in football must be guarded to protect the game from corruption.
"You hear a lot of allegations, but I have never had any credible evidence about fixing in the English Premier League or the Champions League - that does not mean you should not be vigilant," he said.
"You must be vigilant, this is the most watched league in the world, the most gambled league in the world and therefore the one who has to be the most vigilant."
Eaton revealed there are many different ways that matches could be rigged, with the "five star fixes" being those involving players from both teams as well as officials.
"There is no standard form, with a lot of different styles engaged by match-fixers over the years, including ghost games which did not exist in reality, but were called by the monitoring agencies.
"Organised crime take an interest in this, which is not because of the growth of match-fixing, but because of the great growth of gambling in south-east Asia, particularly on European football, we also saw this with the Mafia being involved in match-fixing in Italy. The betting fraud is the main purpose."
To clamp down on match-fixing, Eaton believes regulation must be implemented on a global scale.
"You are well regulated in the betting environment in the UK, but it is not very well regulated in south-east Asia, it is 'grey gambling'. It dwarfs the European market significantly, it is probably up to 100 times bigger, which makes it such a huge attraction for organised crime," he added.
"Historically match-fixing was all about positions on a league ladder, avoiding relegation, perhaps even some casual spot fixing among colleagues as well, but these are inconsequential compared to what is happening today in terms of organised crime using it for betting fraud, which is all about timing and making sure the bookmaker is not alerted early, trying to put a plunge very late in a match.
"What has to happen is the governments of the world need to get together and regulate betting internationally. It is no longer suitable for gambling to be regulated at a national level."