Transfer news: Dinamo Mosow tried to sign Vlad Chiriches ahead of Tottenham
Dinamo Moscow coach Dan Petrescu says he tried to beat Tottenham to the signing of Romanian star Vlad Chiriches.
Last Updated: 27/08/13 5:15pm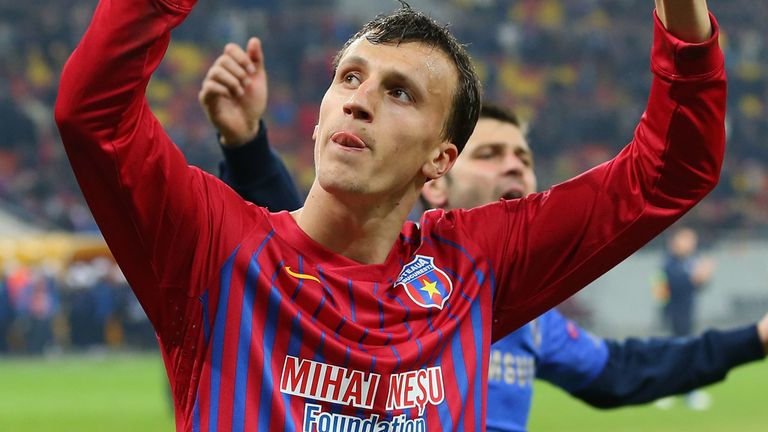 Chiriches is set to play his final game for Steaua Bucharest on Tuesday in their UEFA Champions League qualifier before finalising his move to Spurs, with the deal agreed last week, according to the Romanian giants.
Petrescu has now confirmed that he also made an attempt to land Chiriches.
"I heavily wanted Chiriches," Petrescu told Radio GPS.
"I pushed the club to take him, unfortunately we failed and I wish him luck at Tottenham."
Steaua coach Laurentiu Reghecampf has insisted that they will use Chiriches against Legia, despite an injury concern - but he says that Spurs have not asked the player to be left out.
"We trained normally and hope that by the time match comes he has no problems," said Reghecampf.
"If he cannot play, it's no problem. Most important thing is that he be healthy.
"We are talking about a player who will join a huge club. I'm sure Vlad will not have any problem if he does enter the field.
"I do not think it will affect the transfer and Tottenham has no way to prohibit us using him."
Reports in Romania claim Chiriches will fly to England on Wednesday to complete the formalities of his deal.