Sky Sports adds more live Premier League fixtures to biggest-ever season
Sky Sports has added eight live Premier League matches to its line-up, including Chelsea v Manchester United.
Last Updated: 05/11/13 12:27pm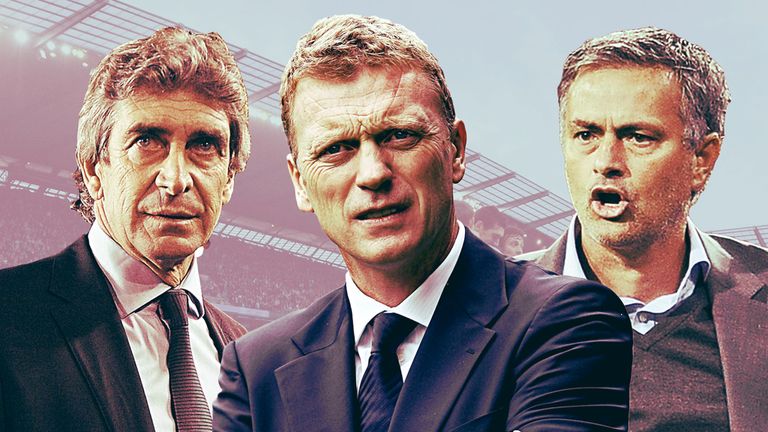 Arsenal, Manchester United, Chelsea, Liverpool, Tottenham Hotspur and Manchester City all feature in the selections, which sees Sky Sports showing four live matches across back-to-back weekends in January.
Highlights include Manchester United's trip to Stamford Bridge to play Chelsea on Sunday January 19 plus high-flying Arsenal against Aston Villa - the side who beat them on the opening day of the season - on Monday, January 13.
Eight newly-confirmed live Sky Sports Barclays Premier League matches:
Sat Jan 11: Manchester United v Swansea City (5.30pm)
Sun Jan 12: Newcastle v Manchester City (2.05pm)
Sun Jan 12: Stoke City v Liverpool (4.10pm)
Mon Jan 13: Aston Villa v Arsenal (8pm)
Sat Jan 18: Liverpool v Aston Villa (5.30pm)
Sun 19: Swansea City v Tottenham (1.30pm)
Sun 19: Chelsea v Manchester United (4pm)
Mon 20: West Brom v Everton (8pm)
Sky Sports is the only place to enjoy live Barclays Premier League football on Saturdays, Sundays and Mondays throughout the season with 116 games to be shown during this campaign.
All of Sky Sports' live matches will be available to watch in HD, on demand and on the go through Sky Go, the leading sports mobile TV service in the UK. Selected matches will also be shown in 3D.
To support the live match experience, Sky Sports customers can also benefit from the innovative Sky Sports smartphone and iPad apps, which offer additional viewing options and analysis.
Click here for the full schedule of live Barclays Premier League matches on Sky Sports.