Premier League: Mikel Arteta reveals Arsene Wenger's fury with Arsenal at Liverpool
Mikel Arteta admits he had never seen Arsenal boss Arsene Wenger as angry as he was at half-time at Anfield on Saturday.
Last Updated: 10/02/14 3:54pm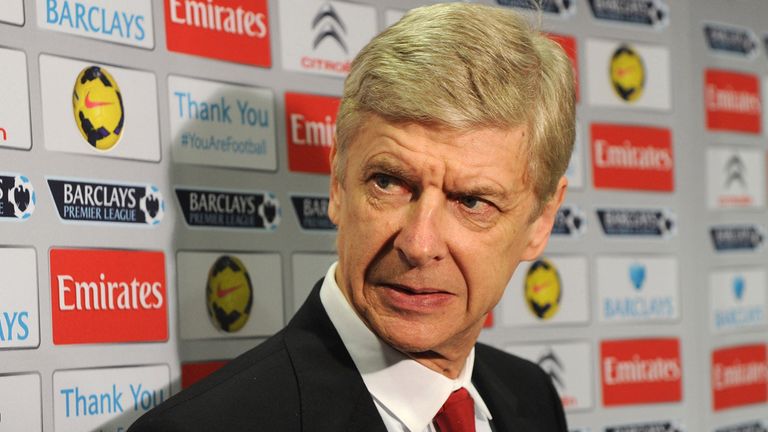 The Gunners were 4-0 down inside 19 minutes against a rampant Liverpool and eventually went down 5-1.
It was their second heavy defeat of the season after a 6-3 Premier League thrashing at the hands of Manchester City in December.
But they responded to that defeat by taking 20 points from the next 24 available and Arteta says that is Arsenal's new challenge, which starts with a clash at home to a reeling Manchester United on Wednesday.
The Spaniard said: "We know we need to improve and face those games in a different manner because after 19 minutes we were 4-0 down and it was like a car crash.
"The manager was really upset at half-time, that's normal because it wasn't good enough for this football club.
"It was the angriest I have seen him."
But Arteta says there is no point looking back at a result the players can do nothing to change and he feels they have what it takes to bounce back, as they have already proven this season.
"We have had two big crises already," the Spaniard added.
"I think the Manchester United defeat was a different game to this, but City and this one are really hard to take.
"We have to react because there is nothing we can do about this now."