Transfer news: Les Reed dismisses speculation over Luke Shaw Southampton exit
Southampton are determined to keep their star players at the club this summer, according to executive director Les Reed.
Last Updated: 25/04/14 4:07pm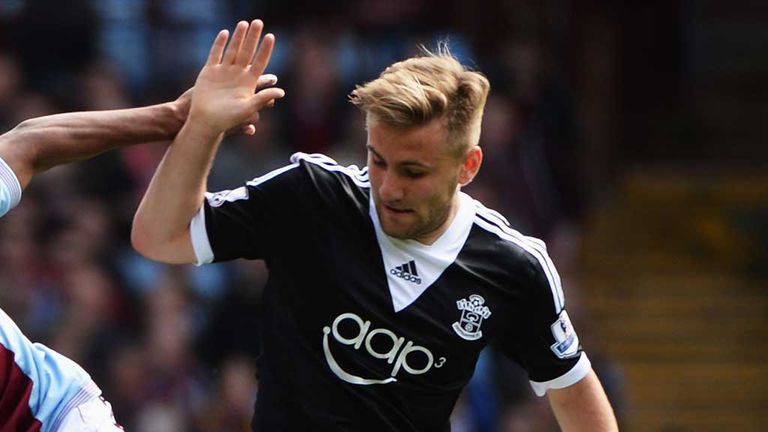 Luke Shaw, Adam Lallana and Calum Chambers have been strongly linked with moves away from St Mary's after impressing with their form for Mauricio Pochettino's side this season.
There have even been suggestions that England left-back Shaw has agreed a deal with Manchester United, but that speculation was quashed by Reed ahead of Pochettino's press conference previewing Saturday's match with Everton.
Pochettino, who has a year remaining on his current deal, has also been linked with the managerial job at Tottenham but Reed is confident the Argentine will stay as he plans for next season.
"Both Mauricio and myself are very happy with the way we're approaching things at the moment," Reed said.
"We would like to focus on the remaining fixtures of the season. We will pick up the contract talks over the summer.
"We talk about the future every day. We're both comfortable with the situation.
"As we stand, there have been no enquiries or offers for any of our players.
That is the truth.
"No club has been given permission to talk to any of our players. Reports that some of our players are negotiating transfers are misinformed.
"As far as the policy is concerned, we've had a great season. We want to build on that season. We want to improve the squad going forward.
"We want to retain the players we've got. They are all contracted. They all have existing contracts and we intend for them to honour those contracts.
"Any enquiries we get will probably be met with a 'no, not for sale'. Our intention is to keep this very good team together and build on it by bringing new players to improve on that.
"Every transfer window, particularly in the summer, is difficult because everybody is out there trying to attract players. We have our targets. We want
to improve the squad. These are things we're discussing on a daily basis.
"We will tend to develop a squad that's capable of not just maintaining the position we're in but improving next season.
"Therefore, it's a positive message we want to get out there. I think our fans deserve to understand that there is not going to be a fire sale here. We have repeatedly said that."