Transfer news: Fernando Torres says English players need to move abroad
Fernando Torres believes the England team would benefit if more of their players opted to move abroad.
Last Updated: 29/05/14 10:04am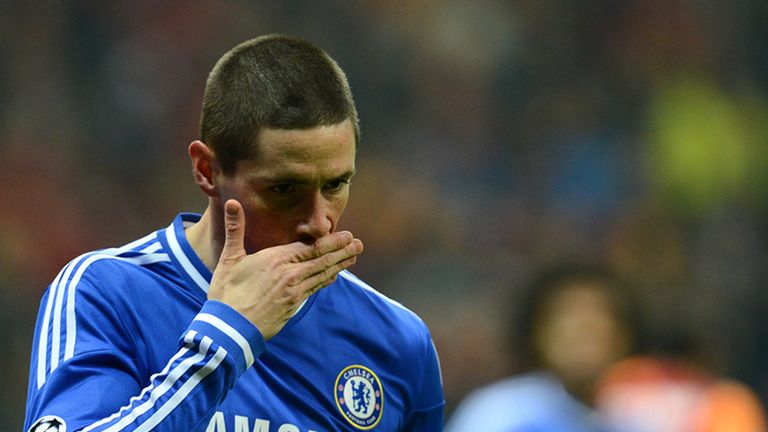 England's World Cup squad does not contain any players currently playing abroad, which stands in stark contrast to every other top nation going to Brazil.
And Chelsea striker Torres believes that is a major issue for England, as he thinks Spanish players deciding to play abroad was a major factor in them becoming the world force they have been in the last few years.
"If it took a long time to export players, it was because we were scared. Scared of the unknown," said Torres in an interview with French magazine So Foot.
"The same thing is happening to the English today. They are incapable of leaving the Premier League. But the day when it is the English who go abroad, a lot will follow.
"This could be for the best for the England team. I know what I am talking about.
"When Xabi Alonso, Reina, Arbeloa and Fabregas left for England, we became more competitive.
"The fact that the Spanish players toughen themselves up abroad has been very important."
Liverpool
Torres first moved away from Spain in 2007 when he joined Liverpool from Atletico Madrid.
Torres enjoyed his stint at Anfield, but insists he left because at the time they lacked ambition.
He does, however, admit it was hard to leave.
"At Liverpool, I had almost everything but titles," Torres said.
"There, I felt like a king but the team was falling apart. The directors had sold Mascherano to Barca, then Xabi Alonso to Real Madrid without investing any of the money to compensate for the departure of these two key players.
"I was 27, I wanted to know what it was like to lift the Champions League and I had the feeling it was not going to happen with the Reds. Liverpool then was in full transition, the club was being sold and in that case, unless you are Manchester City or PSG, it can be a long road before you are again competitive.
"I did not have the time to wait. One day, Steven Gerrard came to say to me: 'Fernando, now, you have to think of yourself. Do what you have to do.'
"But when I went to tell him that I was going to accept the Chelsea offer, it destroyed him.
"Announcing my departure from Liverpool to Gerrard was one of the most difficult moments of my career. He was my best team-mate and I am not sure of finding another like him in the future. We were made for each other."