Jose Mourinho has admitted that he missed the opportunity to sign Steven Gerrard for Chelsea, Inter Milan and Real Madrid.
Gerrard has just three matches remaining at Liverpool before starting a new chapter in Major League Soccer with Los Angeles Galaxy at the age of 34.
Mourinho took the unusual step of revealing his sadness at seeing the former England captain make the move across the Atlantic, and was more interested in paying tribute to the midfielder in this Sunday's Premier League match than the guard of honour Liverpool are planning for the champions.


"If they want to do that (form a guard of honour), obviously my players are going to accept that with respect," said the Chelsea manager.
"It is with opponents like him that I am the manager that I am, because I learn with my players and I learn with my best opponents.
"I learn with my players' problems, my players' doubts, my players' qualities and I learn with my best opponent, with the problems they give me - the way they make me think, the way they make me analyse them and studying the best way to play against them.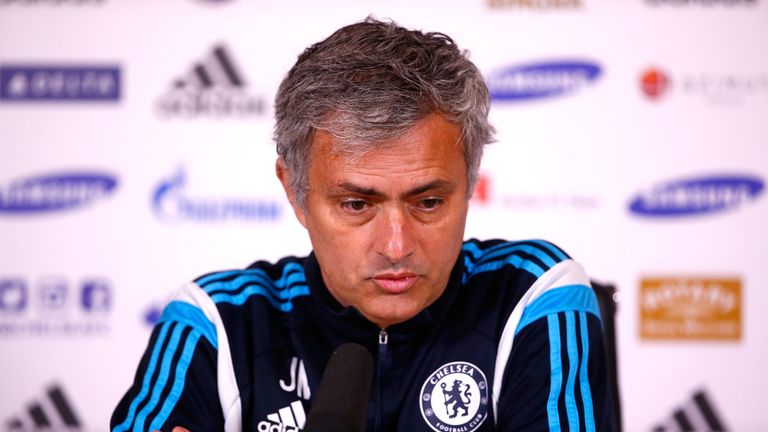 I tried to bring him (Gerrard) to Chelsea, I tried to bring him to Inter (Milan), I tried to bring him to Real Madrid but he was always a dear enemy.
"Steven Gerrard is for sure one of my favourite enemies - an enemy with all the good feeling I can express with that word in football.
"For sure, in England he is my dear enemy. For sure, he is the one that made me a better manager. To stop him or try and stop him has been very, very difficult."
Chelsea v Liverpool classics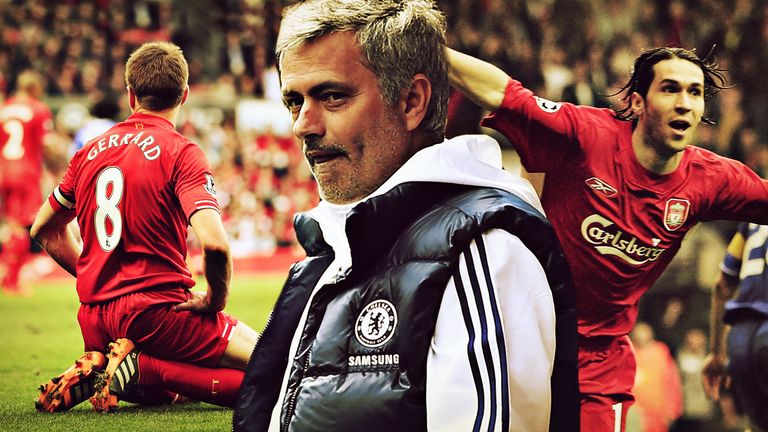 We take a look back at some dramatic recent clashes between the Blues and the Reds...
Whilst it is common knowledge that Gerrard almost left Anfield for Stamford Bridge in 2005, before opting to stay with his boyhood club, Mourinho insisted that was not the only time he has pursued Reds' captain
"I tried to bring him to Chelsea, I tried to bring him to Inter (Milan), I tried to bring him to Real Madrid but he was always a dear enemy," Mourinho added.
"I want to honour him and I hope Stamford Bridge has the same feeling as I have, which is we need people like him as our opponents."
Gerrard versus Chelsea
Set to make 40th app v Chelsea – more apps v Chelsea than any other club
Only goal v Chelsea in 4-1 PL defeat (H), Oct 2005
Scored own goal in Liverpool's League Cup final defeat v Chelsea, Feb 2005
Slipped over to let Demba Ba to score in Liverpool's PL defeat v Chelsea last season
Rejected three proposed moves to Chelsea between 2003-05
Asked whether not managing Gerrard was one of his biggest regrets, Mourinho immediately responded: "No, no. I am very happy that he didn't (leave).
"In the end I think he had an amazing career and (such) an amazing feeling with his people that he refused to play for other big clubs - he refused to play in other big leagues to play only for Liverpool.
"I think this is a feeling that stays forever. Who knows, (maybe) I will play against Steven as a Liverpool manager one day."
Watch Chelsea v Liverpool on Sky Sports 1 HD from 3.30pm on Sunday 10 May