Sir Alex Ferguson is the best manager in the Premier League era - and Arsene Wenger has beaten Jose Mourinho to second place, according to a new Sky Sports study.
Former Manchester United boss Ferguson – who won 13 Premier League titles – comfortably saw off his rivals to top our rankings table, while Wenger's consistency at Arsenal edged him ahead of Chelsea's Mourinho.
Further down the list, Manchester City title-winners Roberto Mancini and Manuel Pellegrini completed the top five, while Roy Evans is the top-ranked English boss in 10th.
To compile the table, we awarded managers points on the following criteria:
– Points-per-game
– Titles won
– Top-four finishes
– Longevity
The manager's points-per-game record was multiplied by 10, while 50 points were awarded for each title win, 15 for a top-four finish and five for every 100 Premier League games managed.
For every relegation suffered, the manager lost 30 points – meaning Harry Redknapp, despite leading Tottenham to two top-four finishes, just misses out. 
Redknapp has a 1.36 points-per-game record from his 641 Premier League games managed and would be placed 14th on the list if it were not for his relegations with Southampton and QPR.  
The table only includes managers who have managed at least 50 Premier League games, too, so there is no place for Louis van Gaal or Guus Hiddink.
However, the rankings do not take into account a manager's success in the transfer market, development of young players, or triumphs in cup competitions.
The top 10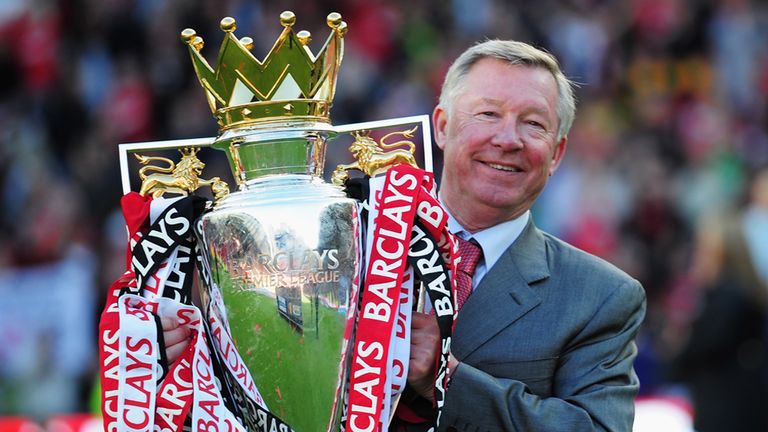 With 13 Premier League titles to his name, Sir Alex Ferguson is a clear victor in the rankings table. Indeed, that tally of title wins is unmatched in the history of English football. Such was Manchester United's excellence under the Scot in the Premier League, they only finished outside of the top two three times in 21 seasons.
The worst it got was third place in 2001/02, 2003/04 and 2004/05. Three titles in a row between 1998/99 and 2000/01 was another first for a manager in England's top flight and Ferguson repeated the feat between 2006/07 and 2008/09.
Ferguson retired in 2013 – after steering United to the championship once more – with a 2.16 points-per-game record, an astounding achievement from 810 Premier League games.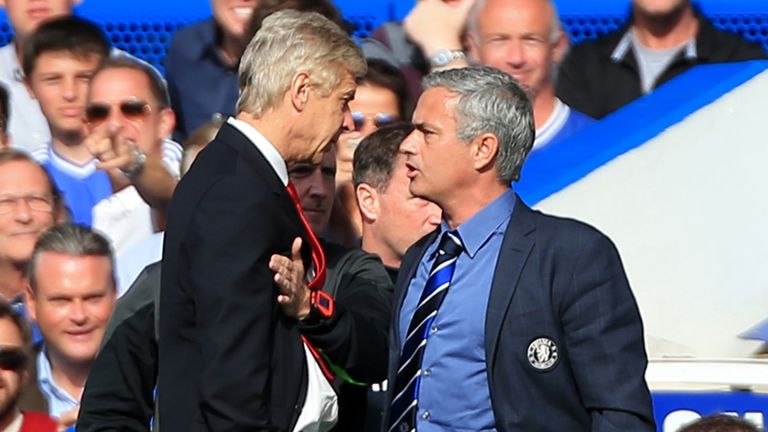 Next up is Arsene Wenger, who has won three Premier League titles during his 19 seasons in north London. That's the same number as third-placed Jose Mourinho, however it is the Gunners' consistency under the Frenchman which helps him into second spot.
Arsenal have never finished outside of the top four under Wenger. While their much-publicised wait for a league title since their last triumph in 2003/04 has irritated fans and been used as ammunition by critics, Wenger has consistently kept Arsenal among the top places over 714 games.
In contrast, Mourinho, who is yet to hit the 200-game mark in the Premier League, has a phenomenal strike rate, with three title wins in five completed seasons at Chelsea. Mourinho – who won back-to-back Premier League trophies in his first two seasons at Stamford Bridge – boasts the best points-per-game score of any manager in the table and, like Wenger, has never finished outside of the top four.
After winning the 2014/15 crown, Mourinho could propel himself even further up these rankings in the coming years should he sustain Chelsea's success.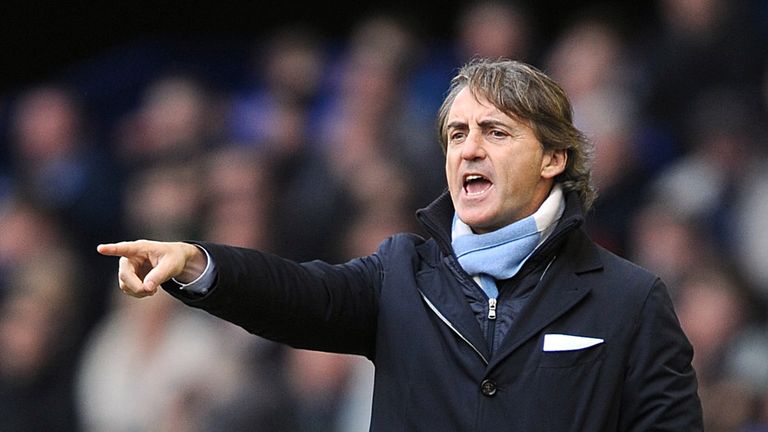 Manchester City's title-winning managers Roberto Mancini and Manuel Pellegrini take fourth and fifth place respectively. Mancini – who led the club to their first league triumph in 44 years in 2012 – leads his Chilean successor by a mere eight ranking points, with his three fourth-place finishes trumping Pellegrini's superior 2.17 points-per-game tally. However, the 2013/14 Premier League-winning manager is plotting another title-chasing season with City in 2015/16...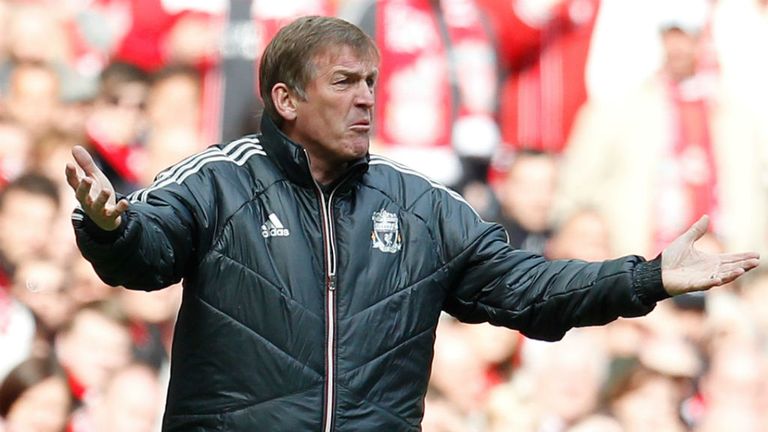 Kenny Dalglish led Blackburn Rovers to the Premier League title in 1994/95, following two top-four finishes, and steered Newcastle to a runners-up spot in 1996/97 after taking over from Kevin Keegan in the January of that season. A second spell as Liverpool boss proved less fruitful in the league but, after taking charge of 238 Premier League matches, Dalglish's record remains impressive.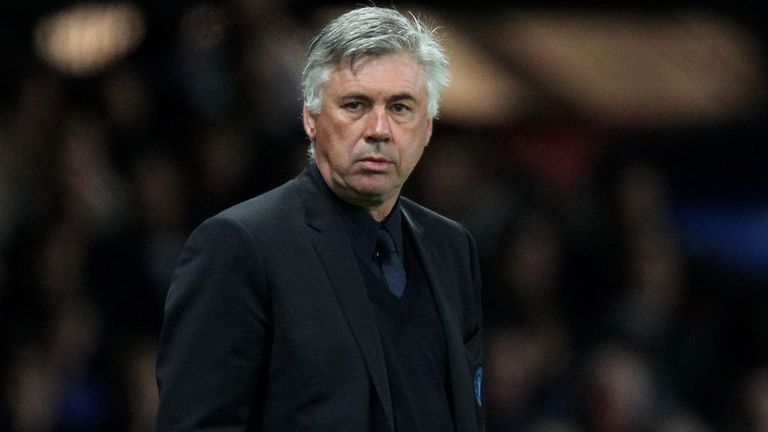 Despite managing just 76 Premier League games, Carlo Ancelotti made his mark in the division, winning the 2009/10 title with Chelsea with a thumping 8-0 win over Wigan to finish one point clear of Ferguson's United. A remarkable late-season rally in the following campaign almost propelled Chelsea to back-to-back titles, but instead they finished runners-up in Ancelotti's second term, with the Italian sacked just hours after a final day defeat at Everton.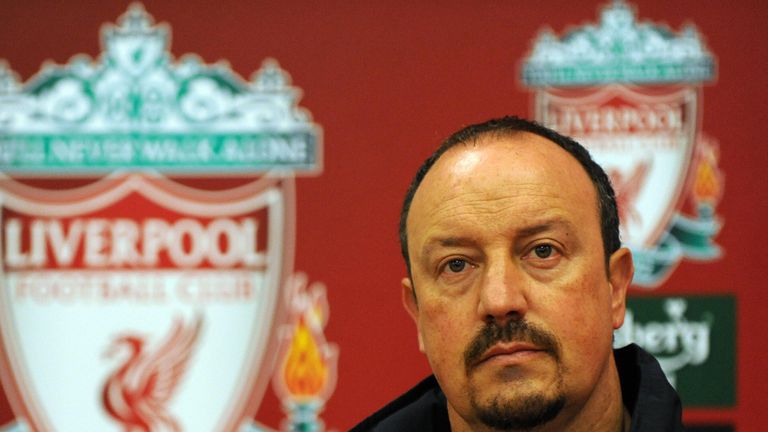 The first manager in the rankings not to have won a Premier League title is Rafael Benitez. The Spaniard managed Liverpool for six years from June 2004, with his best league campaign with the Reds coming in 2008/09, when Liverpool finished second, four points behind Manchester United. Benitez returned to England's top flight with Chelsea in November 2012 and steered the club to a third-place finish – the fifth top-four placing of his Premier League career.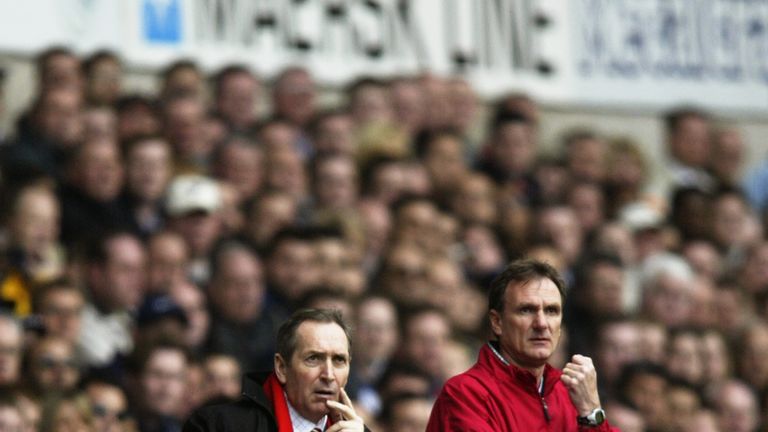 Gerard Houllier was Benitez's predecessor at Anfield and follows the Spaniard in our rankings. While the Frenchman enjoyed plenty of cup success with Liverpool, Houllier also racked up four top-four finishes during his tenure, including a second place in 2001/02. Houllier also had a season with Aston Villa in 2010/11 and has managed 249 Premier League games.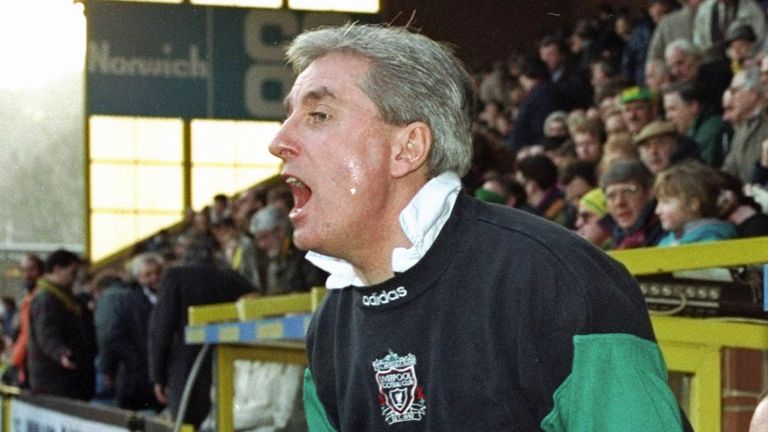 Roy Evans, the first Englishman on the list, completes the top 10 – and a three-man succession of Liverpool managers in our rankings, having preceded and then worked jointly with Houllier at Anfield. After taking over from Graeme Souness midway through the 1993/94 season and finishing eighth, Evans led Liverpool to four straight top-four finishes.
Missing men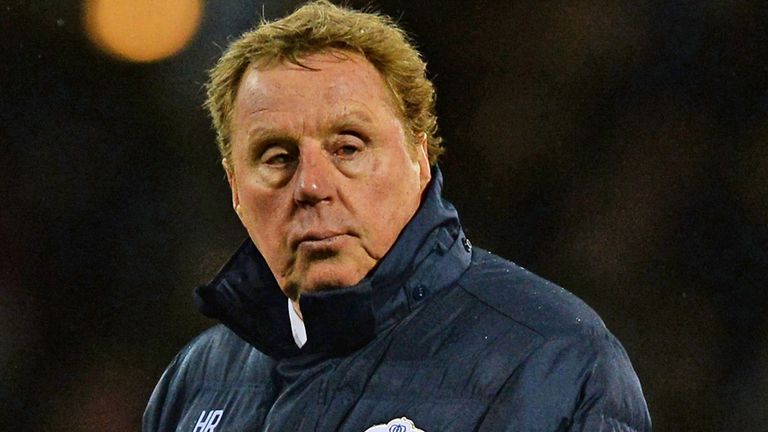 Harry Redknapp, Sam Allardyce and Tony Pulis are three big-name omissions from the top 30, despite managing 1,312 matches between them. 
Redknapp, who twice finished in the top four with Tottenham, would have been ranked 14th if we had not penalised his relegations with Southampton and QPR. From 641 matches he has a points-per-game total of 1.36. 
Allardyce has taken an average of 1.29 points-per-game from his 437 Premier League fixtures, while Pulis has 1.23 points-per-game from his 234 matches.