Sky sources understand Vardy held talks with Arsenal after the Gunners triggered a £20m release clause in his Leicester contract.
However, the 29-year-old - who is on international duty with England at Euro 2016 - is yet to decide on his future.
Here, we look at the issues he'll be considering…
REASONS TO STAY
Team spirit at Leicester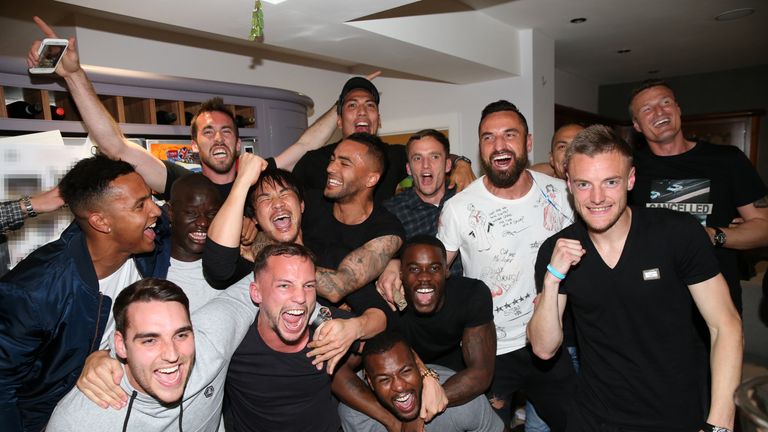 Leicester's Premier League title win was built on their 'all for one' team spirit. If images of the squad celebrating their triumph in Jamie Vardy's kitchen wasn't enough evidence of the tight-knit bond between the players, the striker spelled out the camaraderie at the club in mid-May, questioning why he would want to leave such an environment.
"I have just won the league and will be playing in the Champions League next year," he said at the launch of his V9 Academy. "I am happy here. It has been said before and I will say it again, we are literally all like brothers. We are not just once you leave the training ground that's it, you're not going to see them until the next day. We are constantly talking to each other, going out for meals. I think in our dressing room, that is the main thing that has got us where we are.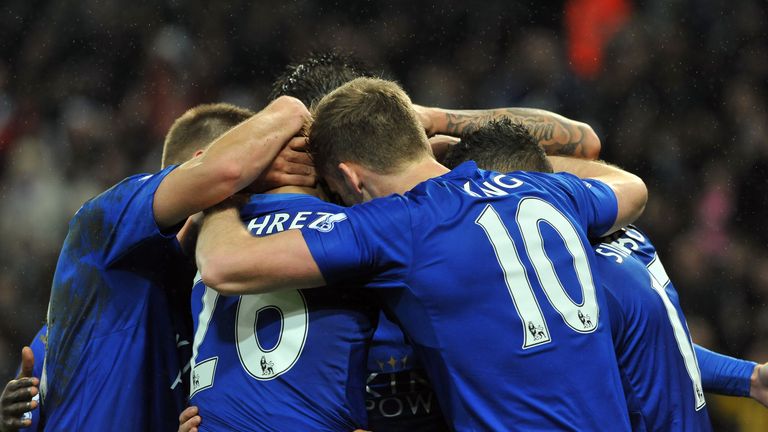 With the group of lads that we have got, and winning the league, and with Champions League football next year, you would hope that would keep us all together.
"There are going to be names thrown into the hat all summer, but with the group of lads that we have got, and obviously winning the league, and with Champions League football next year, you would hope that would keep us all together."
Become a Leicester legend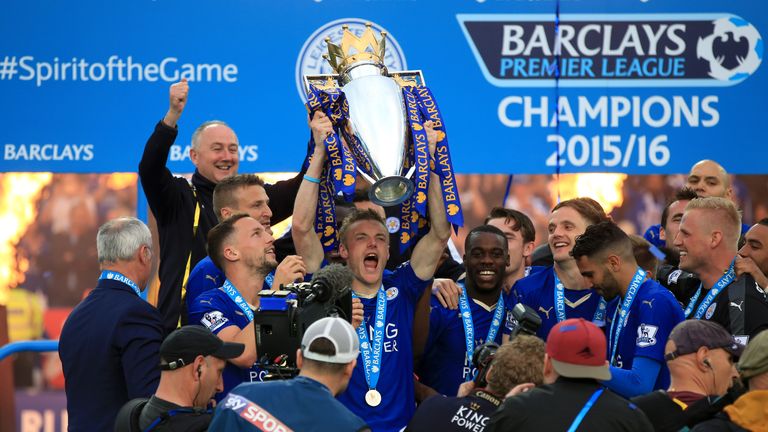 Firing Leicester to their first-ever top-flight title with 24 Premier League goals assures Vardy of a prime place in the Foxes' history books. But, with the club set to venture on their first Champions League campaign and attempt to retain their league title, there remain more challenges ahead to conquer.
If Vardy was to turn down a lucrative move to Arsenal and help Leicester to further success his status in the city would hit even greater heights. Vardy experienced the affection of the club's supporters during the Premier League trophy parade - and seemed eager to enjoy more glory days with the team and Foxes' fans.
"I heard a little rumour this morning we are expecting 250,000 [Leicester supporters celebrating the title win]. Look what it means to them," Vardy said. "All of the shops are shut, people are stuck out of windows and up on the roofs. It's brilliant, what a day. Look at the achievement and what it means to the city next year with the extra revenue from Champions League football."
Remain the main man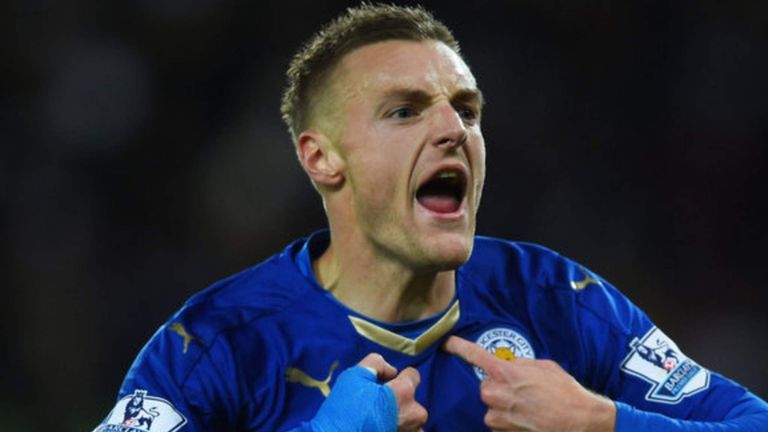 Another key factor in Vardy's thinking will be the role he will likely take up at Arsenal and whether the Gunners' style will suit his attributes.
Leicester won the Premier League like no other champion before, giving up possession and territory before hitting their opponents on the counter-attack. Vardy was central to the success of that tactic, using his pace to exploit the space left behind opposition defences and breaking at speed. The team was built around his strengths. 
In contrast, Arsenal are more accustomed to dominating possession and more regularly face the challenge of breaking down opposition defences committed to sitting back and soaking up pressure. Would Vardy's pace be such an asset at Arsenal? The emphasis may instead shift to his not inconsiderable finishing ability.
However, a role as a central striker at Arsenal is not assured. Olivier Giroud saw off Theo Walcott's challenge for that position in 2015/16 and Arsene Wenger may prefer to deploy Vardy in a wider role, as he has with Alexis Sanchez, Walcott, Joel Campbell and Alex Oxlade-Chamberlain in the past. That is a role Vardy has performed for England - although he prefers starting from a more central position. 
REASONS TO GO
Last chance for a big move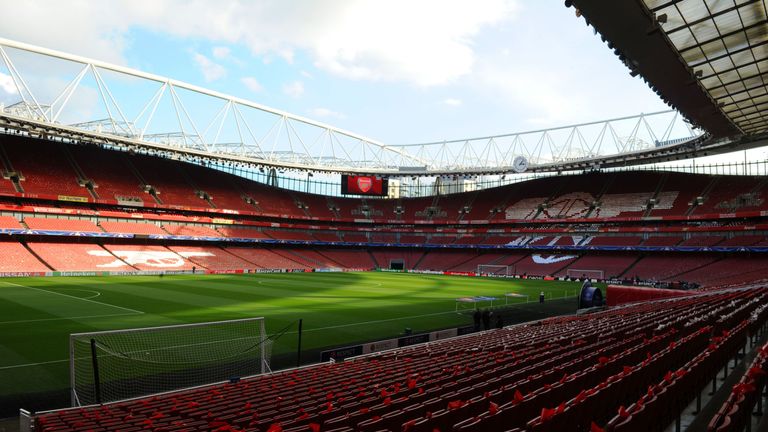 Leicester City fans will point to the 2015/16 Premier League table if it is suggested Vardy would be moving to a 'big club' by transferring to Arsenal. But, despite the 10-point difference between the sides last season, Arsenal's status as regulars among the Premier League and Champions League elite mean this would undoubtedly be a significant move for the striker.
For a player who spent nine years battling in non-league before his big break at Fleetwood, the lure of playing for Arsene Wenger's side - one of the wealthiest clubs in the world - must surely be tempting. At 29 years old, Vardy will know he may not draw interest from the league's heavyweights for many more transfer windows to come.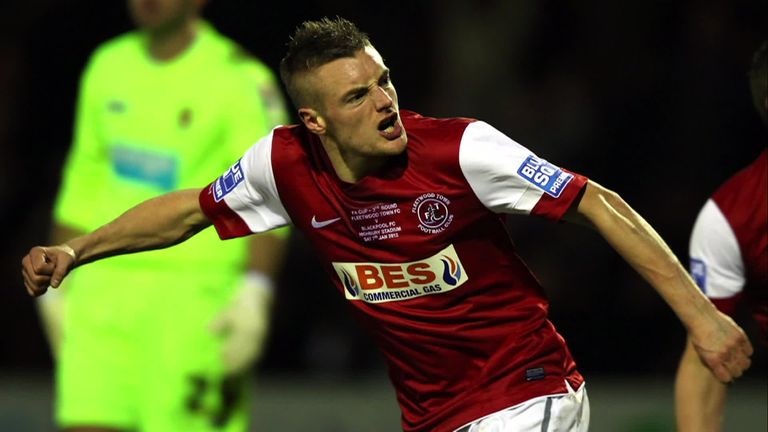 With the increased salary Vardy would secure at Arsenal there would also be increased scrutiny, expectation and pressure. But during Leicester's high-profile title run-in and his rapid start to his England career, Vardy has shown an appetite for the big stage.
More silverware?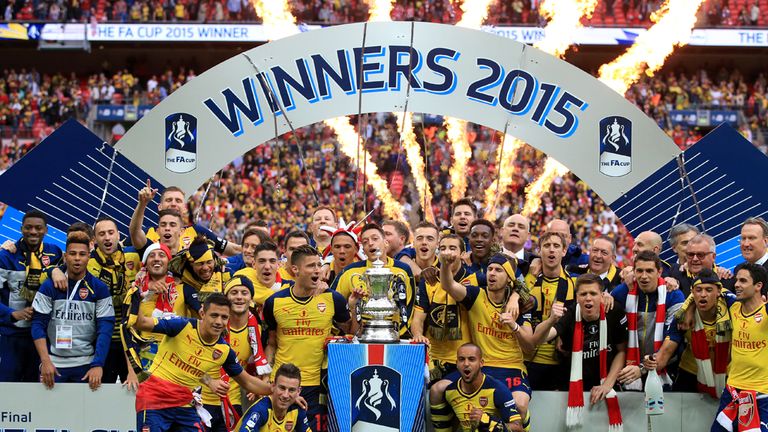 Arsenal may have finished second to Leicester in the league last season and have only won two major titles in the past 10 years - but the Gunners remain a better bet for silverware over the next few seasons.
If Vardy wants to add further medals to his collection a switch to north London would see him join an Arsenal team among the favourites for all domestic cup competitions and 6/1 to clinch the Premier League with Sky Bet.
With Pep Guardiola and Jose Mourinho taking charge of Manchester City and Manchester United, respectively, and Chelsea, Liverpool and Tottenham all expected to strengthen this summer, the 2016/17 Premier League title race will be tougher than ever.
Leicester will no doubt eye a remarkable second-straight triumph but, given the big transfer spending expected throughout the division, Vardy may back Arsenal to be the stronger proposition next season.
Others could leave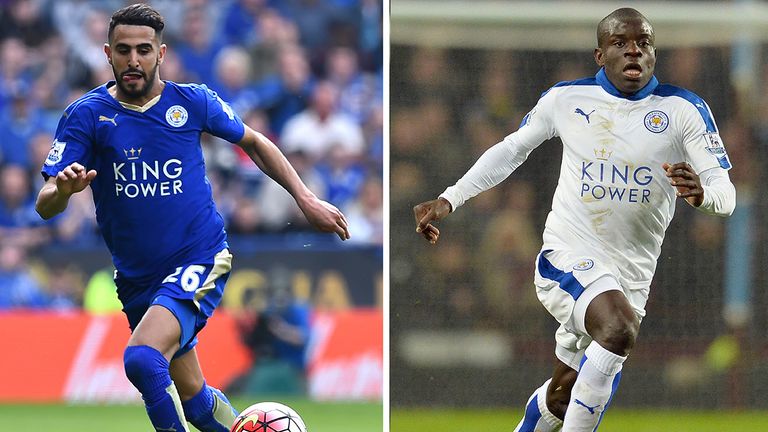 Leicester manager Claudio Ranieri has implored his players to stay for at least one more season, to experience Champions League football with the Foxes before considering a move elsewhere. However, there is no guarantee his key men will turn down offers this summer.
If Vardy were to snub Arsenal and then see Riyad Mahrez (only "50-50" to stay, according to his agent) and N'Golo Kante (set to star for Euro 2016 favourites France) leave the club, he may regret turning down his own big-money move.