Arsene Wenger does not think Jamie Vardy will start for England in their Euro 2016 opener against Russia on Saturday as Arsenal continue to be linked with a move for the striker.
Vardy is in France with the England squad but it has been his club future dominating the headlines in recent days.
Sky sources understand Vardy held talks with Arsenal after the Gunners triggered a £20m release clause in his Leicester contract.
No decision is anticipated on Tuesday and Wenger would not comment about a move for the 29-year-old when he spoke to beIN Sports, preferring to focus on Vardy's possibilities with England over the next few weeks.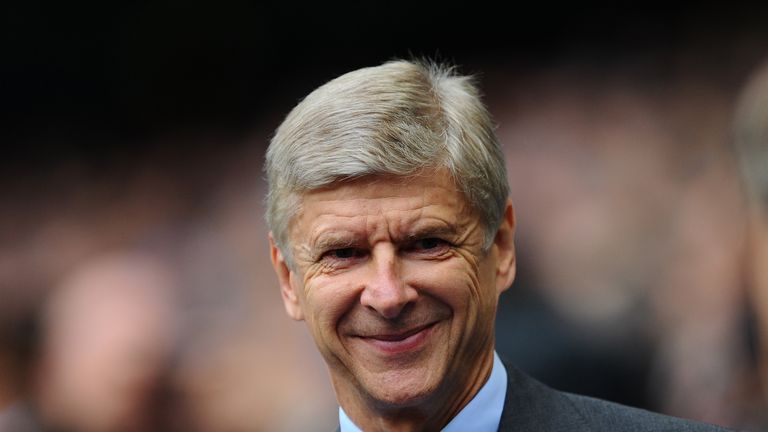 "I don't think that Vardy will be a starter," Wenger said. "He has earned his place in the squad.
"I don't say this because he does not have the quality, but because he doesn't have enough experience at that level to say the whole tournament will depend on Vardy. Will he be there? Certainly.
Wenger also explained how he feels pace has become increasingly important for strikers. Vardy, renowned for his speed, scored 24 goals this season as Leicester claimed an unlikely Premier League title.
"Football progresses always. The offence creates a new problem, the defence responds. What has happened in the last 10 years is that the strikers have become quicker and quicker.
"What's happened? The defence have responded by creating quicker and quicker defenders."