Chelsea established themselves as Premier League favourites with their summer acquisitions, hit the front by winning their first four games and have led the way ever since. Is there any way back for their rivals? Adam Bate looks at the reasons why Jose Mourinho's men still have work left to do…
Perhaps it will require a sighting of Jean Van de Velde riding the ghost of Devon Loch around Stamford Bridge to convince anyone that Chelsea could possibly throw away the Premier League title this season.
However, with Arsenal and Manchester United joining Manchester City in the race for second, there are still three teams clinging on to slim hopes of catching the long-time leaders and the door has been left ajar just enough for fans of those teams to dare to dream.
From the reasons for Chelsea's unlikely dip in form to the unexpected hot streaks enjoyed by the Gunners and United, here are five reasons why – for now – there is some life left in this title race…
Faltering form
The familiar claim that it's not easy to turn form on and off ought to be a concern for Chelsea supporters as it's already cost them a tilt at the Champions League trophy this season. Mourinho's side have arguably failed to perform anywhere near to their best since defeating Swansea at the Liberty Stadium in mid-January.
Since winning on Boxing Day, Chelsea have picked up 22 points from 11 games – respectable enough but if that continues over the next seven games then Manchester City, Arsenal and Manchester United would each be mathematically capable of taking this race down to the final day.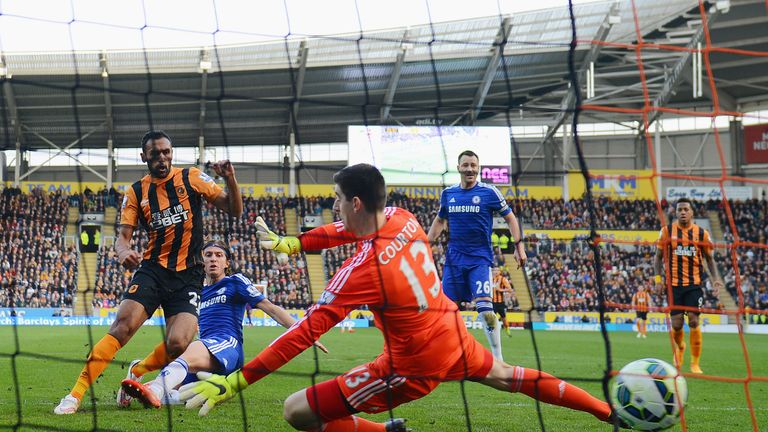 Home hiccups
Surprisingly, where Chelsea's wobble has been most evident is at home. Mourinho's record at Stamford Bridge remains remarkable but chinks have been appearing of late amid the understandable atmosphere of expectancy. The Blues have won two of their last seven home games in all competitions and that includes an extra-time triumph over Liverpool in a game that was goalless after 90 minutes.
Burnley and Southampton have both held Chelsea in recent weeks and with Manchester United and Liverpool still to visit Stamford Bridge, their record in front of their own fans will be tested to the full before the season is out.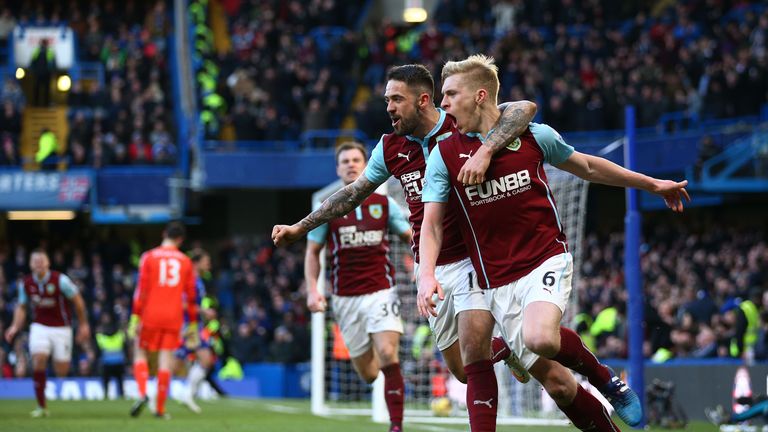 League Cup lull?
Although Manchester City used their Capital One Cup triumph over Sunderland last season as a catalyst for title success, the three previous winners of the competition all experienced the sort of slump in form that could prove problematic for 2015's Wembley winners Chelsea.
Swansea's points haul was 0.55 per game lower after their 2013 win, Liverpool managed 0.56 points per game fewer in 2012 and Birmingham's dipped 0.40 points the year before. Any of those drop offs following the mental and physical exertions of their cup victory would potentially be enough to put Chelsea within catching distance of their rivals.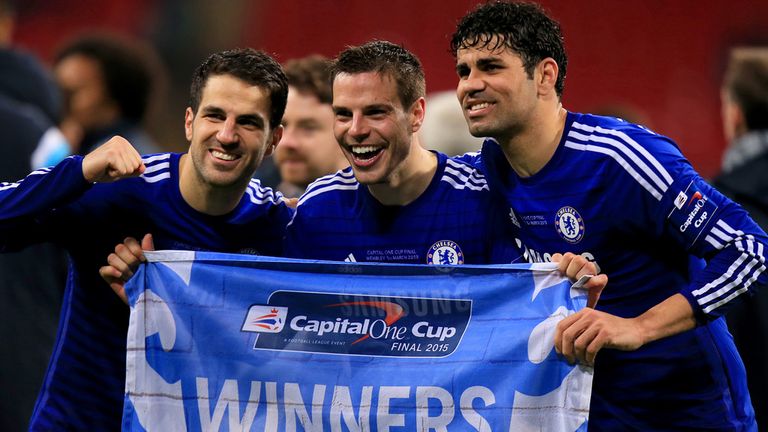 Signs of tiredness
Whatever the outcome, most would surely agree we've already seen Chelsea's 2014/15 peak. The swaggering side that went unbeaten in all competitions until December is looking tired and that seems logical given that Mourinho opted against major rotation in those early months of the campaign in order to build up momentum and with it a healthy lead. But are they now feeling the effects?
Of the 10 outfield players to have played the most minutes among top four teams, six are at Chelsea. Curiously, none of them are at Man City and while continuity at Chelsea has been a key strength, it might be that they haven't paced themselves to peak in the final months of the season.
Others on the rise
Although Chelsea could ordinarily hope to benefit from their European exit, the unusual situation this season means that none of the chasing pack have overseas commitments either. As a result, at least one of the teams below them could well put a run together.
City showed their ability to do just that with their winning streak at the back end of last season, while there are ominous indications that United could be clicking into top gear having won their last four. Arsenal do have FA Cup commitments but have won their last six Premier League games and with Chelsea still to visit the Emirates Stadium, they might yet fancy their chances of capitalising on any slip ups.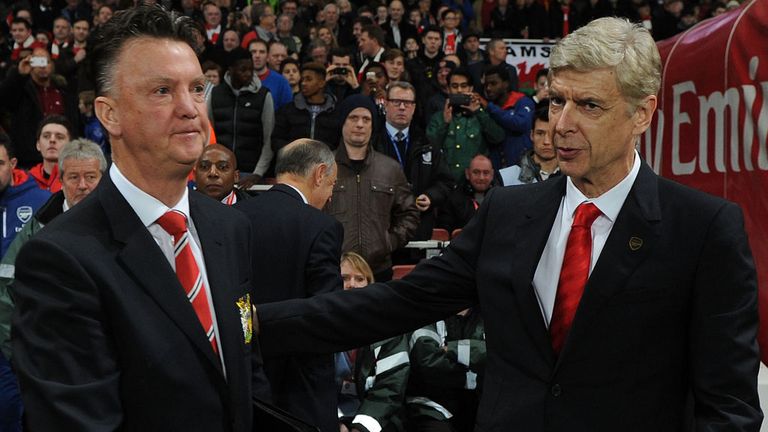 Conclusion
Ultimately, of course, the reason why Devon Loch's Grand National collapse and Van de Velde's Open Championship meltdown have entered folklore is precisely because these moments are so rare in sport. The Sky Bet odds make Chelsea 1/12  to lift the title for the fifth time in their history.
That reflects not only their lead but also the fact that they've been the Premier League's best team this season – unbeaten at home, top scorers away and with a better defensive record than their rivals. Catchable? In theory. But Mourinho's men will be looking to slam the window of opportunity shut sooner rather than later - starting with the visit of Stoke City on Saturday Night Football.
Live Ford Saturday Night Football


Watch Chelsea v Stoke live on Sky Sports 1 HD from 4.45pm on Saturday
Alternatively, watch the game with a Sky Sports Day Pass for £6.99