We assess teenager Ruben Loftus-Cheek's full debut in the Chelsea midfield against Liverpool.
The 19-year-old has been touted as a potential star for some time and made his Champions League debut against Sporting in December.
This was the first Premier League start for an England Under-19 international who captained Chelsea to FA Youth Cup success in 2014 and followed up with UEFA Youth League glory with the club this season.
While Chelsea had to settle for a 1-1 draw against Liverpool, Loftus-Cheek certainly impressed for the home team, producing a composed performance before being withdrawn on the hour mark to a standing ovation.
With the help of former Chelsea boss Glenn Hoddle, we assess Loftus-Cheek's full debut, examining the areas in which he impressed…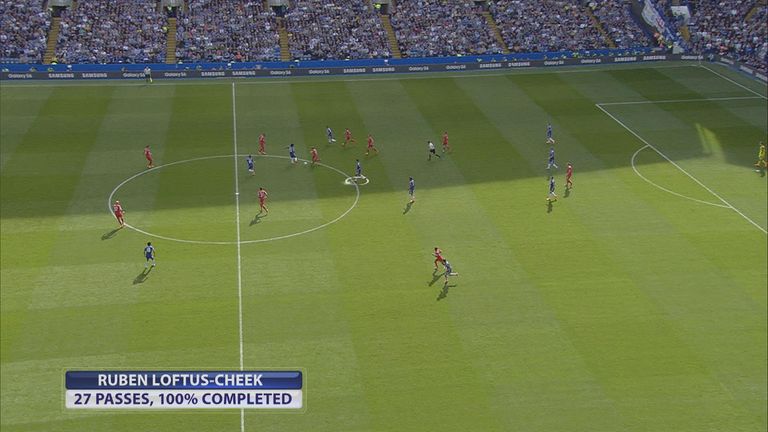 Passing
Charged with keeping it simple ahead of the back four, Loftus-Cheek did a very efficient job in that regard with one crisp early pass setting the tone. In fact, he completed all 27 of his passes and was the only starter on either side to have a 100 per cent pass completion in the first half. By the close, he was the only player among the 28 involved who didn't give possession of the ball away even once.
Although the fact that Kurt Zouma received more of his passes than anyone else suggests that he did not take a particularly expansive approach, Loftus-Cheek showed that he can keep it simple to great effect against the best. "The kid did well," Hoddle told Sky Sports. "He kept it nice and simple.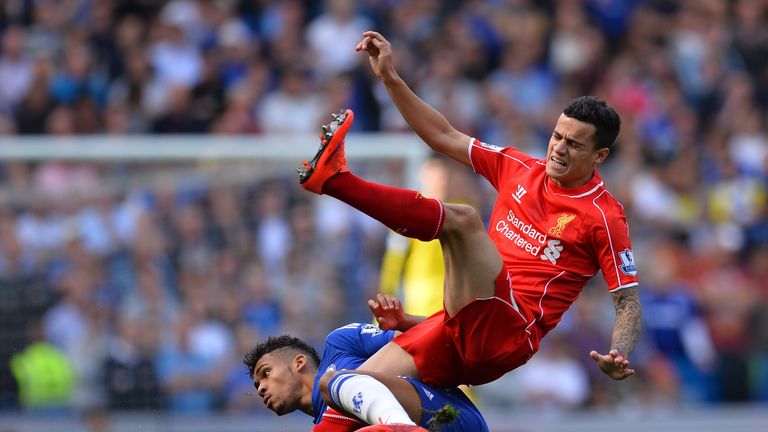 "He did nothing fantastic, it was nothing sensational but with 27 passes completed he kept the game simple. Playing in that deeper role you've got to be sharp and use the ball constructively. I think he's a player who can see pictures ahead of him. I don't think he's going to be one of those players who is like a crab and look sideways and backwards first. He's got a picture."
Tackling
It wasn't just with the ball that Loftus-Cheek proved effective. "His defensive awareness is good," added Hoddle. "I saw a few times when he got one-on-one with people and he got really low. He's a tall and elegant lad but he knows how to track people. He read things extremely well. His defensive play was very cute and really quite experienced for a youngster."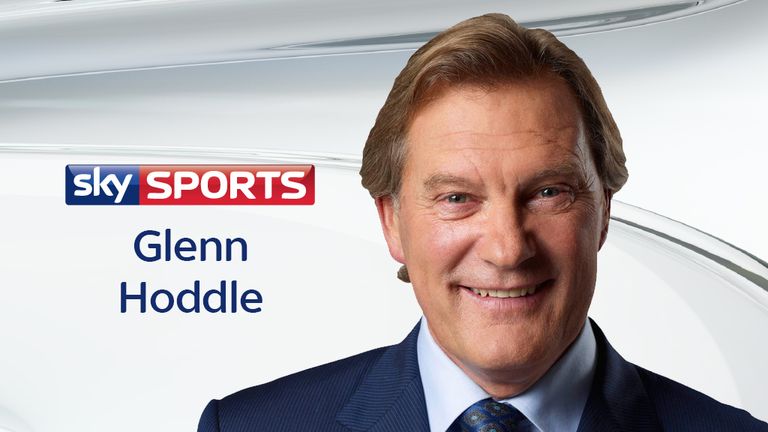 He's a tall and elegant lad but he knows how to track people. He read things extremely well. His defensive play was very cute and really quite experienced for a youngster.
Loftus-Cheek showed his intentions with a foul on Philippe Coutinho early on when he caught the Liverpool man with his follow through and the teenager certainly contributed to the intensity of a keenly-fought contest. He came up with an interception on Coutinho in the Liverpool half and another firm block on the same player signalled his intention to snuff out the threat.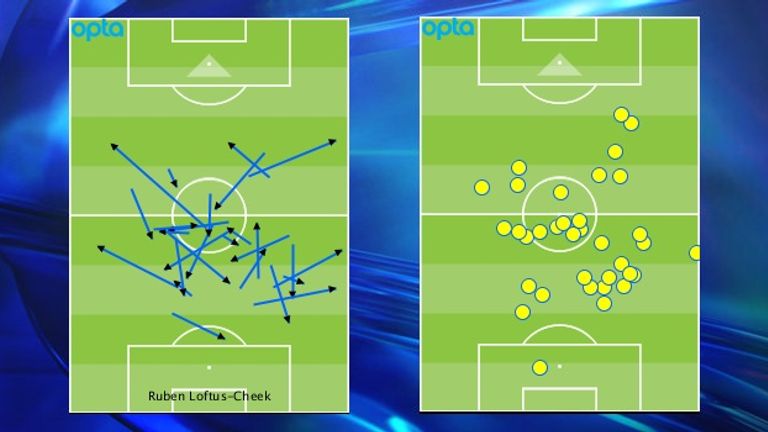 By the time of his withdrawal after 60 minutes, Loftus-Cheek had made more tackles and more interceptions than any other Chelsea player. Indeed, his three interceptions in an hour were more than any of his team-mates managed in the full game, gaining possession of the ball five times in total for his side.
Mobility
Glenn Hoddle spoke beforehand of Loftus-Cheek's build and the way he seems to glide across the turf and that was emphasised by the Premier League tracking data. Although he seemed to be relaxed in his movement, Loftus-Cheek made more than twice as many high-intensity runs as midfield partner John-Obi Mikel, covering 6.80 kilometres in all – more than all but three team-mates in that first hour.
Live Ford Monday Night Football


There were no obvious signs of fatigue but with Liverpool enjoying a good period, Jose Mourinho elected to withdraw him. "I took him off because I want him to perform well and not bad," he told Sky Sports. "From that period with Liverpool doing well, I could imagine him struggling with the intensity of the game and I wanted him to have a good hour rather than a bad 75 minutes or 90 minutes. For his development it couldn't be better."
Overview
This was an understated but impressive debut with Sky Sports co-commentator Gary Neville believing that Loftus-Cheek outshone his fellow Chelsea midfielder. "I actually think it could have been Mikel," said Neville in regard to Mourinho's decision to make the substitution. With the Chelsea boss already having confirmed that the player will be regularly involved next season, it seems that it will be a case of when rather than if for Ruben Loftus-Cheek.