Izzy Brown's Chelsea debut at West Brom will highlight his progress
Last Updated: 18/05/15 1:05pm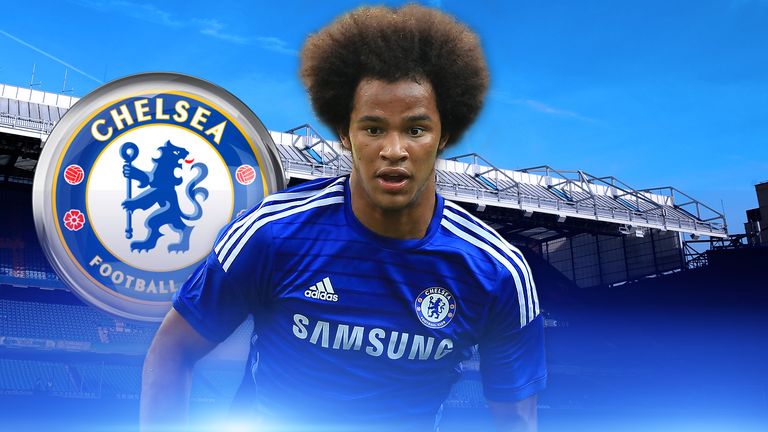 Izzy Brown's Chelsea debut against West Brom on Monday is the next step for one of England's most exciting prospects, writes Adam Bate...
"My conscience is simple. If, in a few years, (Lewis) Baker, (Isaiah) Brown and (Dominic) Solanke are not national team players, I should blame myself." – Jose Mourinho, July 2014
Ten months on and with the Premier League title secure, Ruben Loftus-Cheek's full debut against Liverpool last weekend could be the precursor to the blooding of another Chelsea youngster. It seems that 18-year-old Izzy Brown will be the next prospect rewarded with an opportunity.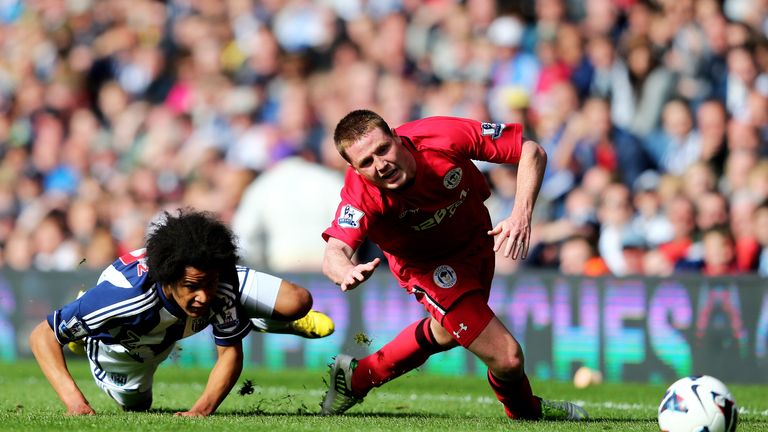 That the chance looks set to come against West Brom on Monday serves to highlight the difficult choice that the player made almost two years ago. Brown made his senior debut for West Brom against Wigan in May 2013 – becoming the second-youngest player in Premier League history in the process – before promptly heading for the Hawthorns exit.
Steve Clarke was West Brom's head coach at the time and had little hesitation in giving Brown his debut. "If we get a player that's good enough – and Izzy's good enough because he trains with us through the week so I know he's good enough - I'm not sure it's a risk," said Clarke. "It's a credit to the player himself that he has come on so quickly this season. He's level-headed."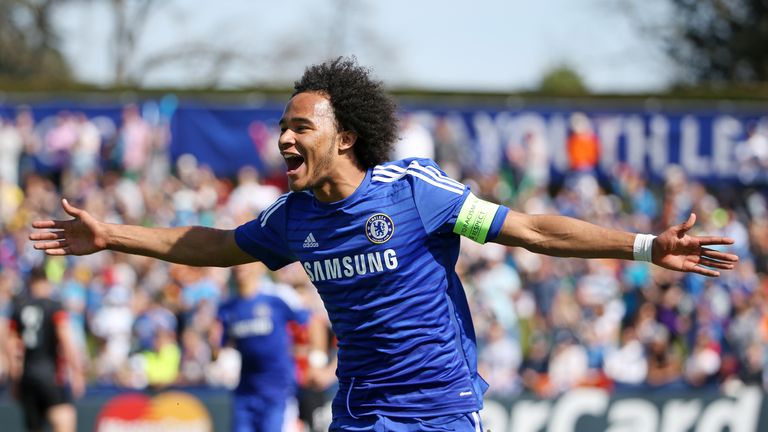 Even so, the switch to Stamford Bridge set Brown on a different path. Albion chairman Jeremy Peace was moved to ask "why are we bothering?" when a tribunal decided that Chelsea – a fellow Category One club – should pay no more than around £1million for the player's signature.
Progress
There is a popular view that life at the big clubs can be a stifling experience for young players. Brown, for example, has still been in as many match-day squads at Stamford Bridge as a West Brom player as he has since his move to Chelsea – one apiece. It's clear that there is a real risk that development can be hampered if players stay too long without the chance to progress.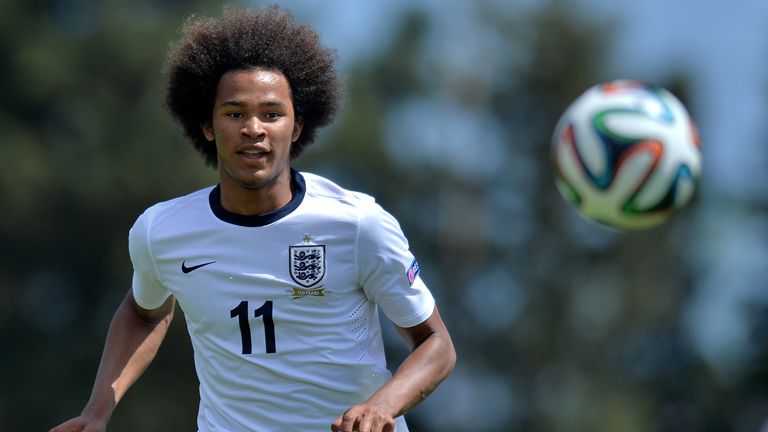 But in Brown's case, it's worth remembering just how young he still is. This is a teenager who will still be eligible for the FIFA Under-20 World Cup in South Korea in 2017 let alone the European Under-21 Championship in Poland that summer. As a result, Mourinho has explained why he is keen to manage the progression rather than expose the club's best talent too soon.
"At 17, I don't think it's good for them to go to play in the Championship or somewhere. No, at 17 they have to train with us and learn with us – and they will learn a lot – and play in the Under-21s, maybe for us in the Capital One Cup, the FA Cup now and again. You must remember they are 17, they are not 20. When they are playing in the Under-21s, they are playing against 20-year-old guys."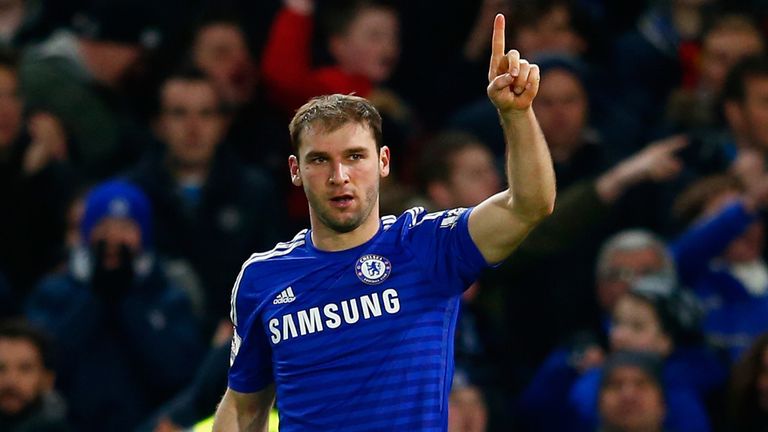 These guys are already with us and they have showed they can play in training. This is the period, the next one or two years, where they need to prove they are really good.
Branislav Ivanovic
It's difficult to disagree that the approach is working. With much focus currently on the need for English prospects to experience success at a young age, Brown has been busy doing just that. Last season, he was part of the Chelsea team that won the Under-21 Premier League and the FA Youth Cup as well as being part of England's European Under-17 Championship triumph in Malta.
Stepped up
He has since stepped up to the England U-19 side, scoring a brace against Italy in November, and captained Chelsea to a second successive FA Youth Cup victory. Moreover, Brown was also man of the match in Chelsea's UEFA Youth Cup final win over Shakhtar Donetsk in Switzerland last month.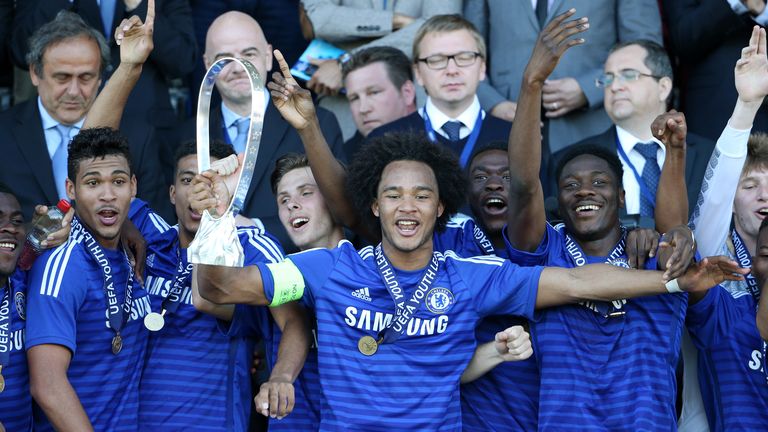 That success on the European stage came just one day after having sat on the bench for the first-team in their 1-0 win at Queens Park Rangers. Having become a full-time member of the senior squad in February, the breakthrough appears to be imminent. By his own admission, the induction process of having to sing in front of Chelsea's big names proved trickier than the playing side.
Since scoring two on his debut appearance for the first team in a pre-season game against Wycombe, Brown has looked at ease alongside the experienced players and with him able to operate in any of the four forward positions in Chelsea's favoured 4-2-3-1 formation, he has the flexibility that Mourinho favours.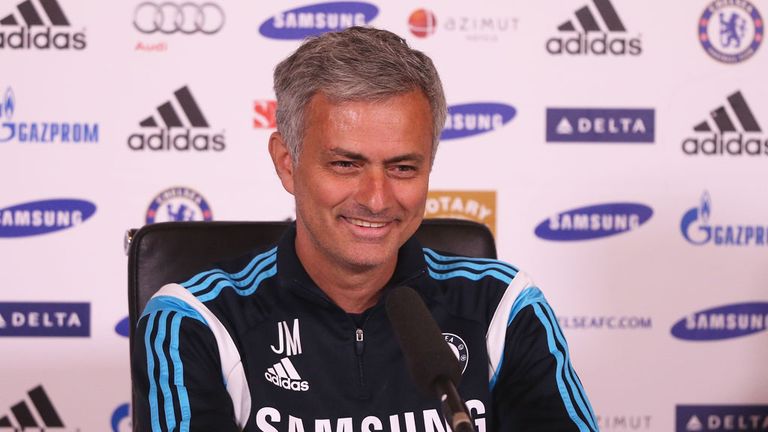 Izzy Brown comes from West Bromwich. So it will be special for the kid to play at his house.
Jose Mourinho
Training with the likes of Eden Hazard, exponential improvement cannot be ruled out. "If he's going to be a player it'll happen quicker for him in that environment," Graeme Souness told Sky Sports last weekend. Encouragingly, Brown knows how much he still has to learn. "I keep learning every day from the coaches and the players and it's a great opportunity for me to improve," he said recently.
"I just need to keep working hard every day because it's different. The training is a lot different to the Under-21s and the mentality is slightly different too because the players over there are at the top of the game. I know I still need to work hard to get to that level. I make sure I do extra work by myself after training so that I'm ready to grab my chance when it comes."
That chance should come on Monday Night Football and the location could hardly be more appropriate. "Izzy Brown comes from West Bromwich," said Mourinho. "So it will be special for the kid to play at his house." For his former employers, it will also be bitter-sweet. But for Brown it will be vindication of the choice he made – and evidence of the progress he continues to make.
Watch West Brom v Chelsea live on Sky Sports 1 HD from 7pm on Monday