Manchester United manager Louis van Gaal says he is not concerned about Wayne Rooney's form, despite the fact that he has gone over 15 hours without a Premier League goal.
Rooney heads into United's match against Sunderland at Old Trafford on Saturday having gone 954 minutes without finding the net in the top flight.
The United captain has scored four goals in the cup competitions and three in his last four England internationals, but not since the victory over Aston Villa on April 4 has he notched in the league.
However, Van Gaal has complete faith in his skipper, despite the drought.
"He has already scored four goals," said the United manager. 
"I don't think that is an issue for him, for me or for the club so he shall score also in the Premier League. That I am convinced of. And you shall see it."
Van Gaal may be convinced of Rooney's scoring abilities, but the United boss apparently will not have the 29-year-old leading the line against Sunderland.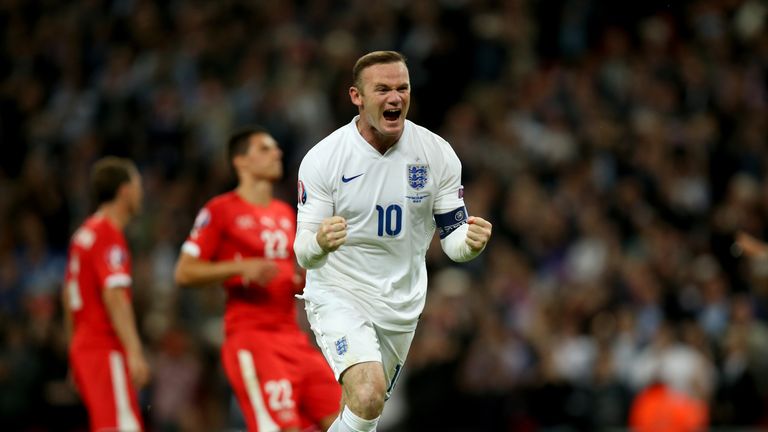 That duty will fall to Anthony Martial, who continued his fairytale start to life at Old Trafford by bagging his fourth goal in four games for United in their 3-0 Capital One Cup third-round victory over Ipswich on Wednesday.
Van Gaal believes the 19-year-old can help Rooney end his barren run.
"I think that Wayne can play a lot of positions," Van Gaal said. "He has shown that last season.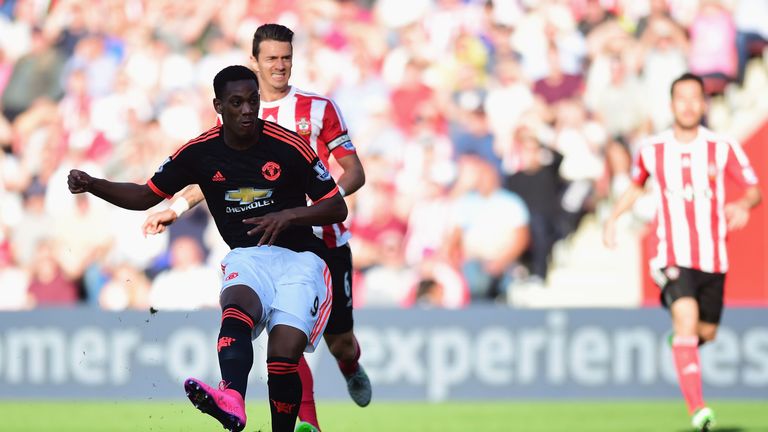 "I want to play with a first striker and a second striker and maybe they are a very good duo together. We shall wait and see.
"I also have to wait and see if he can play as a second striker in this system, which we now play.
"He is a striker for me and maybe I shall use him behind Martial."
Van Gaal had urged caution regarding the teenager, but briefly compared the forward to former Netherlands forward Patrick Kluivert, whom he managed at Ajax.
"Of course, you can compare Martial with Kluivert. You can do that," Van Gaal said.
"Because Kluivert was also a fantastic, athletic figure and scored goals right from the beginning."
Perhaps fearing a pressurising headline was in the offing, Van Gaal then went back on his statement.
"But you can't compare the periods or the resistance in the game," he said.
Of course, you can compare Martial with [Patrick] Kluivert. You can do that.
"This is another generation. At that time, Kluivert and Davids were not with iPhones for example. Now for example all the time, we have iPhones in our hands.
"This is a different period and also the resistance nowadays is more. I think in the Premier League it is much more."
Van Gaal will field either Ashley Young or Matteo Darmian at left-back against Sunderland as Luke Shaw, Paddy McNair and Marcos Rojo are injured.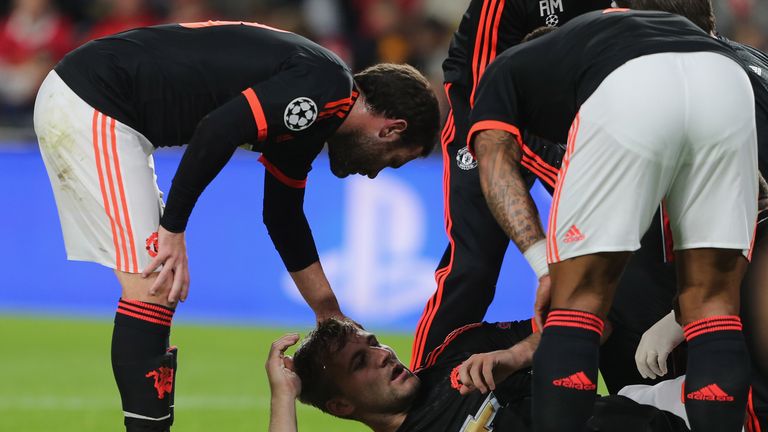 Shaw has started his rehabilitation, but Van Gaal did not sound optimistic about the chances of a quick recovery from the leg he broke against PSV Eindhoven.
"He's at least six months out and that's depending on the development of the rehab, which you can't preview," Van Gaal said.
"You have to cope with all the things that happen in a rehab. It's six months but mostly there's always more and then he has to be fit so it shall be very difficult.
"He knows that he has a long way to go but the most important thing is he is mentally very strong."