David Moyes had hoped to rebuild his reputation at Real Sociedad, but the former Manchester United manager's reign in Spain is teetering on the brink of disaster, writes Nick Wright...
For the sake of clarity, Real Sociedad supporters in the Anoeta stadium offered David Moyes a translation. Atletico Madrid had just inflicted a 2-0 defeat to leave the hosts with a meagre six points from the first eight games of the season, and the chant from the stands was: "Moyes go home. Moyes go home."
Moyes' appointment last November looked like a coup for La Real and an ideal opportunity for the Scot to quietly repair his reputation after the pain of his Manchester United tenure. The idyllic coastal city of San Sebastian is a perfect setting for a period of rejuvenation, but the storms have hit earlier than usual this year, and patience among the locals appears to have run out.
It was galling to see their former hero Antoine Griezmann score Atletico's opening goal, but worse was still to come. Defender Diego Reyes received his second booking for dissent in as many minutes in the 88th minute, and substitute Jonathas went the same way after protesting furiously when he was denied a penalty before Atletico's breakaway second in stoppage time.
It was an alarming show of ill-discipline from Moyes' men, and the fans in the stands turned on the stony-faced figure in the dugout. Only goal difference now separates La Real from the relegation zone, and they have only won once and scored six goals all season. Anoeta regulars have not seen their side win at home since May 1 - their longest winless run since 2006.
It was supposed to be so different. Moyes guided La Real to a safe, mid-table finish after inheriting a dysfunctional side last season, and he shunned interest from the likes of West Ham and Sunderland as he set about rebuilding in the Basque Country during the summer. Even now, in the face of reported interest from Aston Villa, he remains determined to see out the final year of his contract.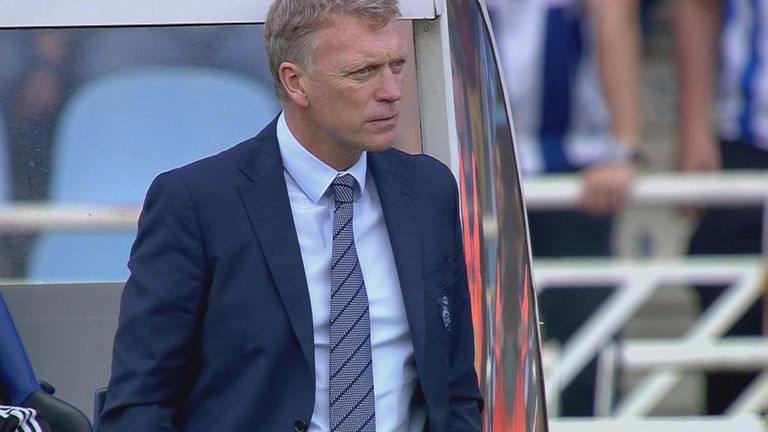 "During pre-season I had contact with clubs, which is normal, because they know my statistics, but my intention is to stay here at La Real, I'm not thinking about anything else," he said in his post-match press conference. "I am the best man for the job," he added. "You can't keep changing your manager and think that's the answer to your problems."
Moyes has bemoaned bad luck in the opening months of the season, but he certainly can't complain about not having the tools in place. La Real may have been unsuccessful in luring the likes of Danny Ings from the Premier League, but there were nine new signings in total, including the £12.5m return of midfielder Asier Illaramendi from Real Madrid.
A 3-0 win over Granada last month hinted at progress, but that was followed by a turgid goalless draw in the Basque derby against Athletic Bilbao. Moyes described the game as "quite British", but in San Sebastian they prefer to do things with a little more style, and there was further frustration when they were beaten 3-1 away to 10-man Malaga before the international break.
Despite the angry reaction to Sunday's result, however, Sky Sports pundits Guillem Balague and Terry Gibson were quick to stress that it was actually one of La Real's better showings this season. "The fans were not happy about the result, but if you look at the performance, Real Sociedad had a good chance for a point," said Balague. "The defeat was nothing to be ashamed of, they were the better team in the second half," added Gibson.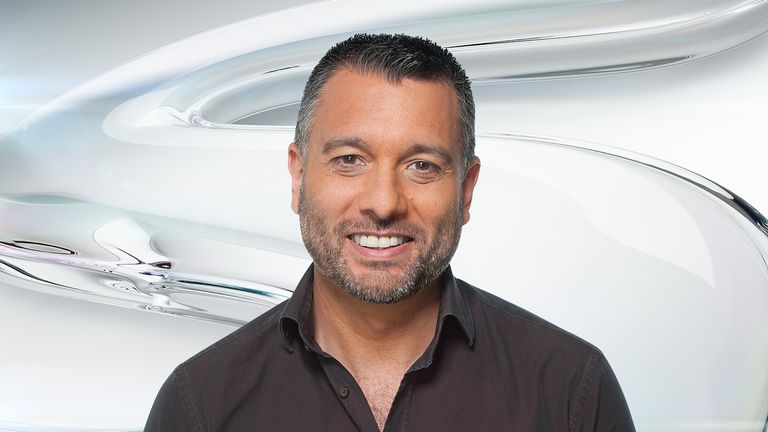 It's too early to ask for the head of Moyes, and the board are backing him.
And while the fans are far from happy, Balague insists Moyes retains the backing of Real Sociedad chairman Jokin Aperribay. "Yes, Sociedad need more focus, more style, stronger in both boxes," he added. "But it's too early to ask for the head of Moyes, and the board are backing him."
For Moyes, though, it is impossible to escape the reality that things are not going as planned. "They are underachieving again this season," added Gibson. "It's a tough job for David Moyes." The 52-year-old was defiant post-match, but he could be excused for wondering whether he might have been better off returning to the Premier League in the summer.
Moyes needs solutions, and the next few games could be crucial. The good news is that two of their next three fixtures are against Levante and Las Palmas - two of the teams below them in the table - but sandwiched between those trips is the visit of high-flying Celta Vigo, who are level on points with Real Madrid and Barcelona.
It was after 11 months that Moyes was sacked by United, and he is reaching the same juncture at Real Sociedad. He will be eager to leave on his own terms this time around, but any repeat of Sunday's unrest at the Anoeta could leave him with little say in the matter.