Manchester United winger Memphis Depay has employed a personal chef after putting on five kilograms since joining the club.
Depay joined United from PSV Eindhoven in the summer, but has endured a mixed start to life in England and has completed just six matches since his arrival. 
He was an unused substitute during last Saturday's 2-0 Premier League victory over West Bromwich Albion at Old Trafford, having also been restricted to the dugout in the matches against Everton and Manchester City last month. 
United manager Louis van Gaal recently admitted he is worried the 21-year-old may not be able to adapt to his philosophy, while Netherlands coach Danny Blind dropped Depay from the national squad claiming he is not always a team player. 
Depay responded by saying he is working hard on "getting back to the top" and has even gone to the lengths of hiring a personal chef to ensure he is eating correctly after discovering his weight had increased since making the move to United.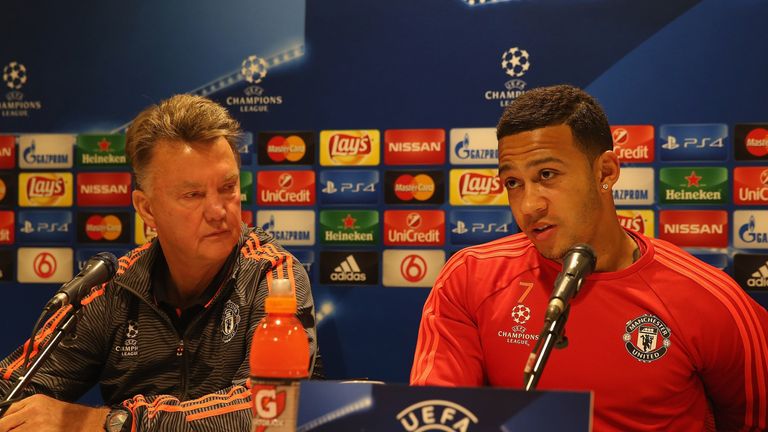 "When I stood on the scales first I thought, 'OK, is this correct?' My body is still developing. Now I'm a little heavier. I work a lot on my co-ordination and starting speed," he said.
"Since I joined Manchester United, I've gained five kilos.
"And that's not fat. Only muscle mass. It's pretty bizarre. It's also due to the heavy rhythm in England. I now weigh 85 kilos."