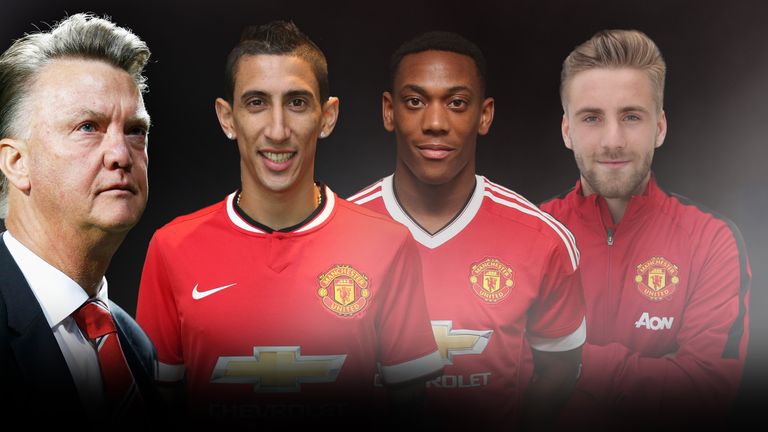 Manchester United manager Louis van Gaal has spent at least £250m on new signings since arriving at Old Trafford in the summer of 2014, and the club's former defender Danny Higginbotham has rated the new arrivals.
United exited the Champions League at the group stage following a 3-2 defeat at Wolfsburg on Tuesday night, with Van Gaal claiming the team had made progress under his stewardship since this time last year.
And Higginbotham - who played for United between 1997 and 2000 - has cast his eye over the 13 first-team players that Van Gaal has brought to the club during his reign, giving each one a grade from A to D.
Ander Herrera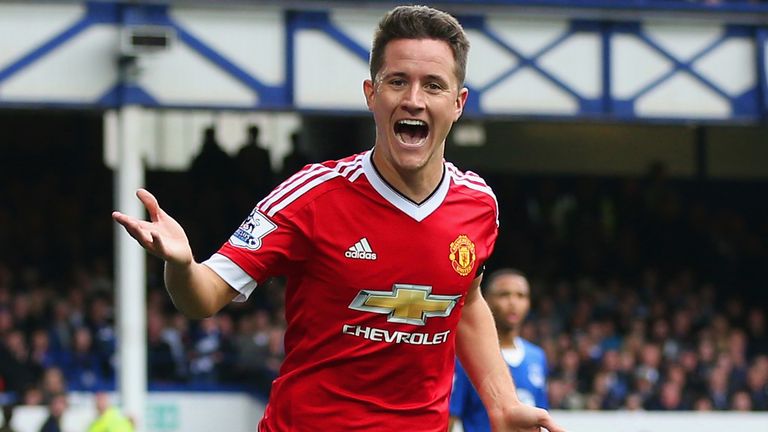 Signed from Athletic Bilbao in June 2014 after coming close to moving to Old Trafford the previous summer, the 26-year-old midfielder has contributed eights goals and six assists in 38 Premier League and Champions League games for the club.
Danny Higginbotham says: He is a player who should be having a bigger say in Manchester United's starting XI, I do not think there is any question about that. And if that were the case then he would definitely be a success. I think his inconsistency is down to the fact that he is not getting a sustained run of games.
GRADE: B -
Luke Shaw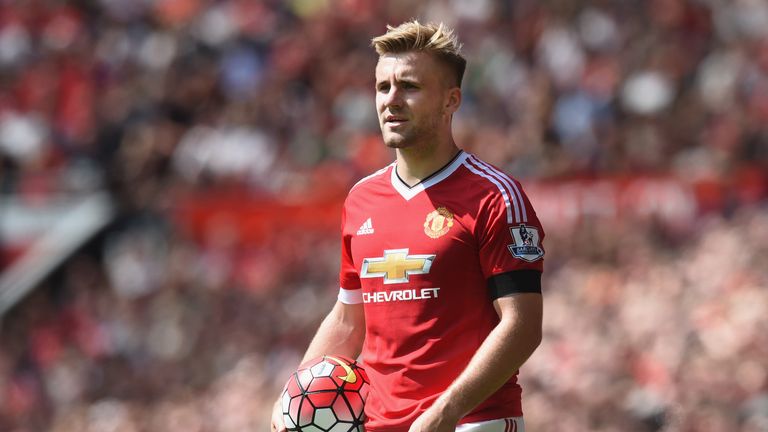 Arrived from Southampton in the summer of 2014 as the then most expensive teenager in world football, the attack-minded left-back made on average 1.4 tackles and 0.6 interceptions per game before suffering a double leg fracture against PSV in September.
Danny Higginbotham says: Really disappointing for him to get the injury as it has had an adverse effect on someone like Memphis Depay. He was really coming into his own and you could see why someone like Manchester United spent so much money to bring him in. And for me he was probably at the time close to being their player of the season up until his injury.
GRADE: B +
Marcos Rojo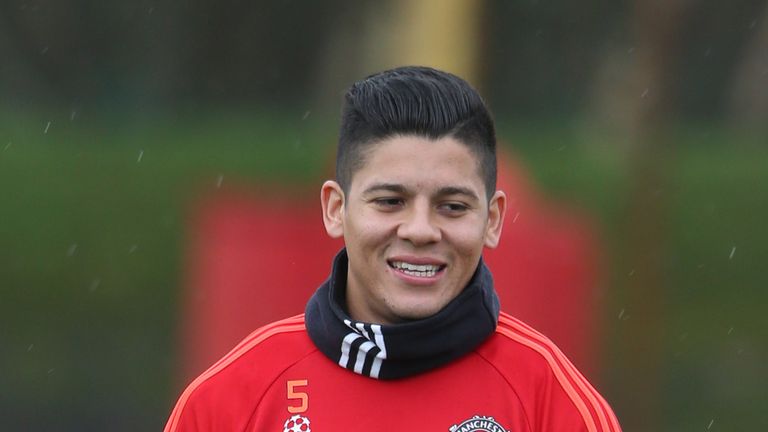 Despite swapping Sporting Lisbon for United in August 2015, work-permit issues and shoulder injuries have restricted the Argentine defender to just 32 Premier League and Champions League appearances for the club.
Danny Higginbotham says: Another one who has had quite a few injuries. He has played at left-back and left-sided centre-back and he has looked fine when he has played, but he is another one who needs a consistent run in the team to show what he is capable of. But obviously injuries are making that very difficult and when he has been playing, he has been played in a few different positions.
GRADE: C
Angel Di Maria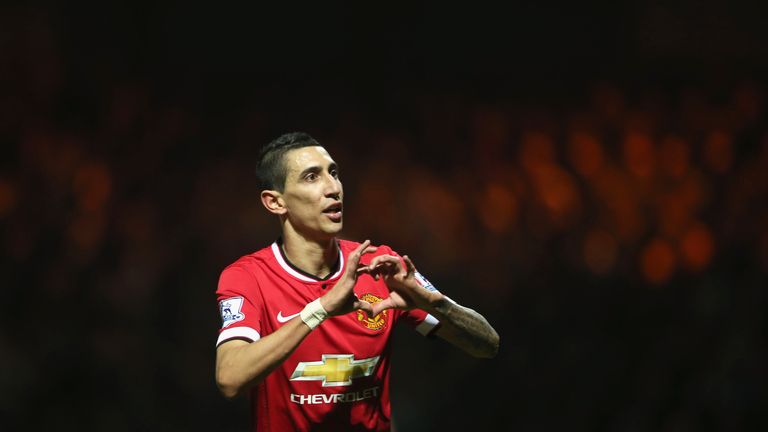 Three goals and 10 assists in 27 league matches - including an average of 2.3 shots and 1.7 dribbles per game - after signing from Real Madrid in August 2014 as the most expensive player in British football history, before joining PSG last summer.
Danny Higginbotham says: One of the most frustrating signings Manchester United have made in recent history. He came with all the promise and started off fantastically well. I think the Leicester game, where they got beaten 5-3, was the best and worst time for Di Maria - he had a fantastic game, but I think after that Van Gaal really put the shackles on him and did not allow him to go and do what he wanted to do because United conceded five goals. And then after that he did not play, so obviously he is not going to be looked upon as being overly successful - which he was not - but the manager did not help in that situation.
GRADE: C -
Daley Blind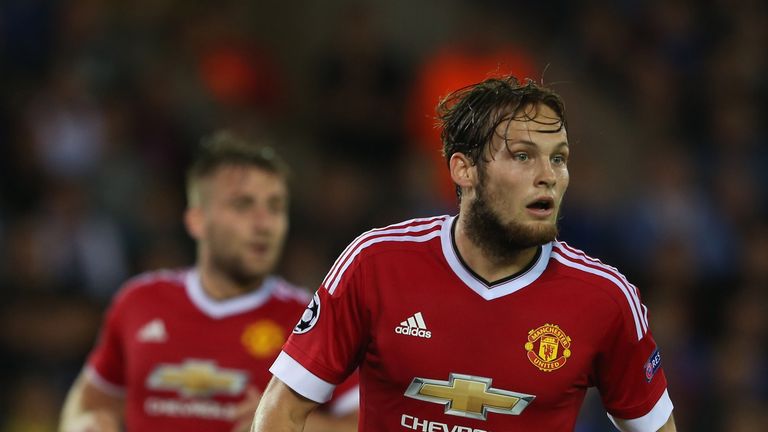 Joined from Ajax in the summer of 2014, the versatile 25-year-old has since made an average of 1.8 tackles and 2.9 clearances in his 44 top-flight and Champions League appearances under his compatriot.
Danny Higginbotham says: He has played defensive midfield, left-back, left-sided centre-back, in a three at the back and he is another one who has suffered from a lack of continuity. He was just starting to look like he was getting a very good relationship with Chris Smalling at centre-back, they were not conceding many goals and getting a lot of protection from the centre of midfield in front of them. And I liked what I was starting to see from him and Smalling - obviously Smalling is now injured and they are going to have to change there.
GRADE: B -
Radamel Falcao
Signed on loan on transfer deadline day in September 2014, the Colombia striker managed just four goals and four assists in 26 league appearances for United, including on average 1.5 shots per game, before joining Chelsea in July.
Danny Higginbotham says: He has left and is at Chelsea now and not doing too much there either. He did not do great - he came to Manchester United and unfortunately was not the player he was previous to the injury he had. He lost a yard of pace, and that was something that was always strong with Falcao. He tried to change his game and United, and obviously Chelsea, have now seen that he still seems to be stuck in that area where he is trying to change his game because he has not got that pace.
GRADE: C -
Victor Valdes
Arrived on an 18-month deal in January 2015, the experienced Spain international goalkeeper has made only two Premier League appearances for the club, keeping a clean sheet in his one and only start at Hull on the final day of last season.
Danny Higginbotham says: Can you really grade him as he only played two first-team games for them? He has not really had much of an impact - he is obviously still at the club - but it does not look like he is going to be playing any time in the near future, which is a shame.
GRADE: C -
Anthony Martial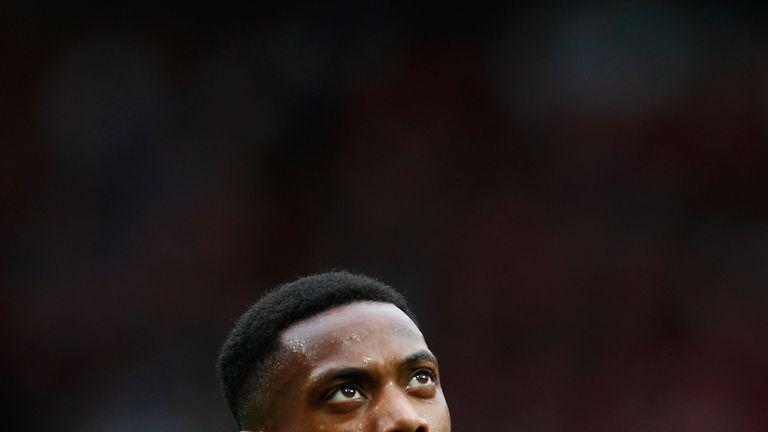 The France forward, 20, became the most expensive teenager in the world after joining United from Monaco in September, contributing five goals and one assist in his 16 Premier League and Champions League appearances so far this season.
Danny Higginbotham says: He started off unbelievably, but I think this is where we tend to find a lot of problems with Manchester United. When a lot of players first come in, especially the forward-thinking players, they are then told to change their style to help out the team defensively. And if you look at Martial he is one that really stands out - he scored four in his first four appearances for United, but then two in his last 14.
There was a lot of pressure put on him because of his age and how much was spent on him, but I think he is going to be a big bonus for United. The way that he started, it would have been an A +, but things have just started to slow down for him and for me I think that has a lot to do with the style of how Van Gaal wants to play.
GRADE: B +
Memphis Depay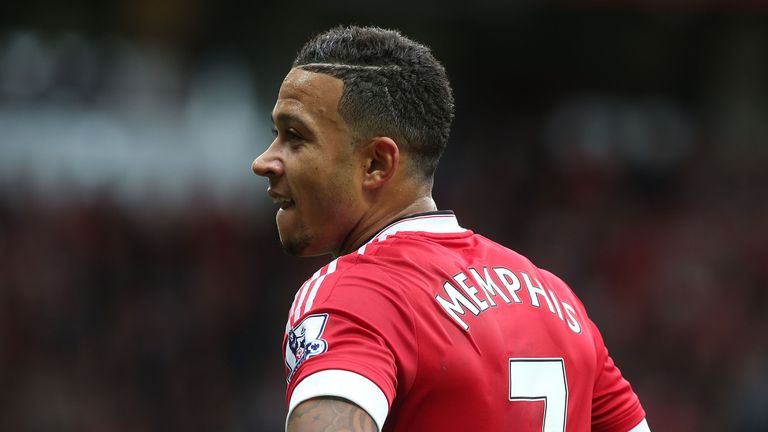 Arrived at Old Trafford from PSV in May, the Netherlands international has registered only three goals and no assists in 17 Premier and Champions League encounters in this campaign, including on average just 0.7 key passes and 1.3 dribbles per match.
Danny Higginbotham says: The injury to Luke Shaw has really affected him, I think they were starting to get a fantastic partnership going down the left-hand side with Shaw bombing past him, which in turn was then creating space for Memphis to try and dictate the game and give him that extra few seconds on the ball. He is another one who started off really well, scoring three in his first eight appearances, but he has scored two in his last 13. For me, if I am playing against Memphis, the last thing I want is him running at me, but more often than not he is facing his own goal and so defenders are then finding it that little bit easier to mark him. He will come good, I do not think there is any question about that, I just think he is having a little bit of a frustrating time at the moment.
GRADE: C
Matteo Darmian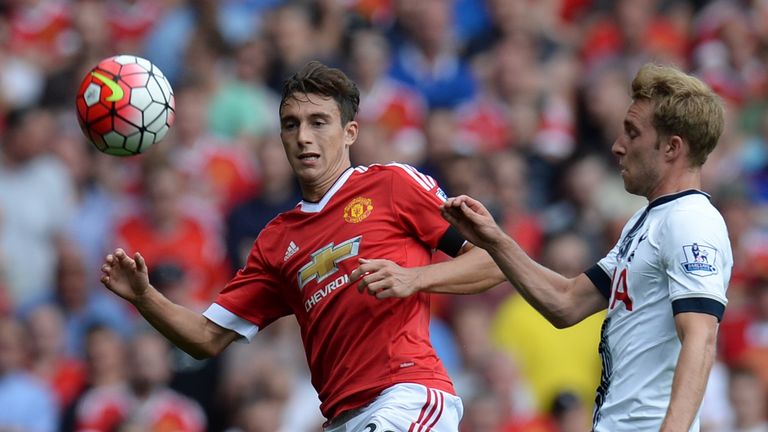 Signed from Torino last summer, the 26-year-old has recorded an average of 1.7 interceptions, 0.9 fouls and 2.1 clearances in his 17 top-flight and Champions League encounters this season
Danny Higginbotham says: Started off unbelievably, looking like he was finally going to be the player to fill Gary Neville's shoes, because nobody had done it previously. He was getting forward, defensively strong, but just over recent months I think he has started to struggle a little bit. He has been played at right-back, but also at left-back, and I think his confidence has just gone a little bit after the magnificent start he had. But I think he will still go on to be a very good signing for Manchester United.
GRADE: C
Morgan Schneiderlin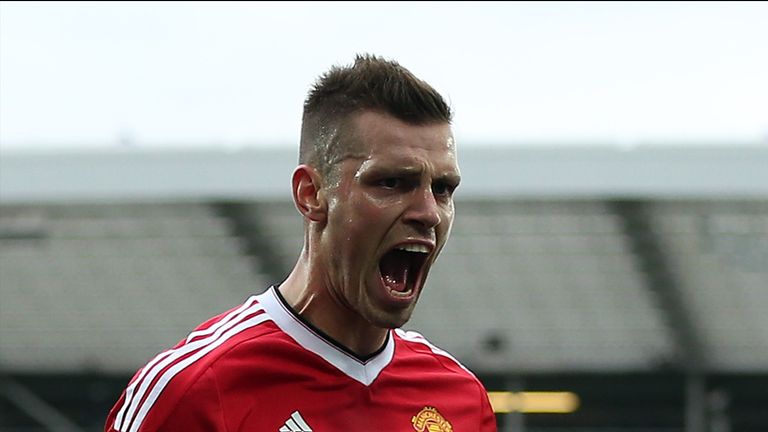 The holding midfielder has made 15 Premier League and Champions League appearances since joining United from Southampton in July, with the 26-year-old Frenchman registering on average 2.9 tackles and 2.6 interceptions per game during that time.
Danny Higginbotham says: We have not seen the best of him yet. He is another one who has been out with injuries and has missed games. There have been big rotations in midfield between the likes of Schweinsteiger, Carrick, Schneiderlin and even Marouane Fellaini playing now, and he has not got going yet, shown his Southampton form or what he does have.
GRADE: C
Bastian Schweinsteiger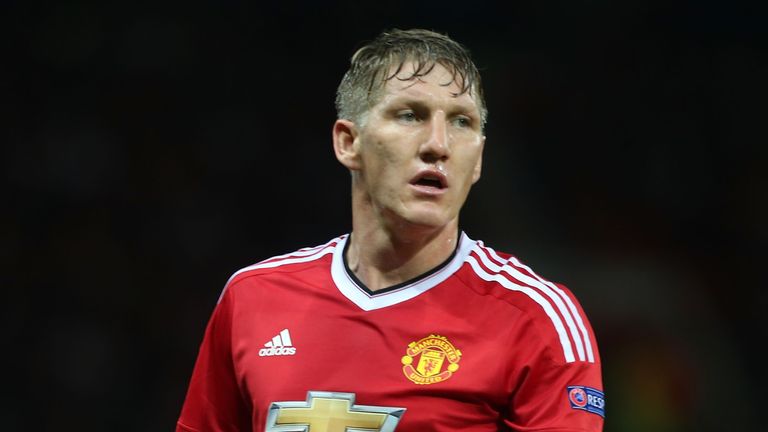 Arrived at United from Bayern Munich last summer, the 31-year-old has scored just once in his 21 league and Champions League appearances for the club, while he has also made on average 1.45 tackles and one interception per match.
Danny Higginbotham says: He has come in and expected to be this dominant force that he was at Bayern Munich. He is obviously still a fantastic player, but he is never going to be the player he was before otherwise a) he would not have been allowed to join Manchester United for the money that he did and b) he just would not have been able to join United full stop. He sits in front of the defence, likes to break things up and he is another player who is trying to get a settled partnership - he has played with Fellaini, Carrick, Schneiderlin, Herrera, so it has been tough for him to really get involved.
GRADE: B -
Sergio Romero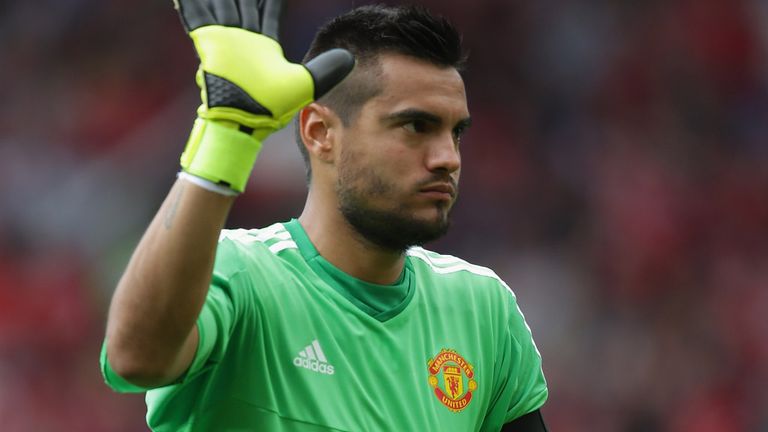 Joined United from Sampdoria on a free in July, the 28-year-old Argentina international played in the club's opening four league games of the season, not conceding in the first three.
Danny Higginbotham says: He was not expected to play I do not think, but obviously the situation with De Gea meant he got his opportunity and you have to say he did himself no harm. But he is never going to be No 1 with De Gea at Manchester United. However, the performances when he has played, he has more often than not done well. Like I say, I do not think he would have expected to have played any games.
GRADE: B -
* All stats are provided by www.whoscored.com
Let us know if you agree or disagree with Danny Higginbotham's grades by leaving a comment below...