Manchester United's 2-1 defeat at home to Norwich on Saturday was their third in a row and means they've now gone six without a win. Faith is fading in Louis van Gaal's philosophy but is the manager showing any signs of addressing the issues? Adam Bate looks at the problems…
"I am - or maybe was - a very successful manager." Louis van Gaal doesn't do self-doubt so this was quite a line. Particularly because it seems to sum up the situation at Manchester United so neatly. Van Gaal's record is a proud one. But the question that the club's board should now be grappling with is whether or not the Dutchman's methods are ever going to work at Old Trafford.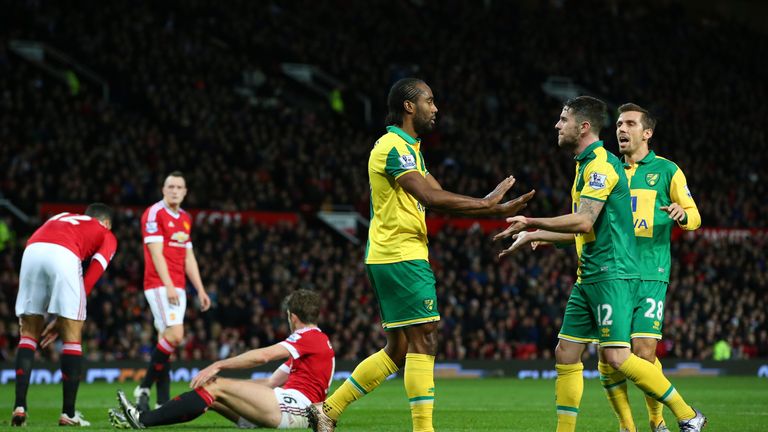 Van Gaal's emphasis on the importance of "control" and "process" is longstanding. It's the foundation of his philosophy. And while it's now fashionable to deride his approach, it's also one rooted in solid principles. Sky Sports pundit Graeme Souness certainly has some empathy with what the Manchester United manager is trying to do.
Souness, a three-time European Cup winner with Liverpool, recognises the patterns of United's ball movement. In The Big Interview with Graham Hunter, he called it 'Find the Dope'. "In the game of football someone will go to sleep," said Souness. "They are looking for that little rest. It might only be a second or two. We were always told, there will be a dope out there and our job is to find him.
Live Ford Football Special


"Manchester United have all this possession, they're moving the ball from side to side and they're poking the ball into the centre-forward and it's coming back out. When you're having that much possession someone will not do their job for a split second and that's what you're hoping for. They'll keep the ball and appear to be going nowhere but they're just looking for a dope."
In Souness's final season at Liverpool, they won six games by a 1-0 scoreline on their way to the 1983/84 league title. There were also goalless draws at Sunderland, Luton, Birmingham and Notts County. To play with this level of control requires extraordinary patience and organisation. But not only do United not possess it, that control barely seems possible in this Premier League.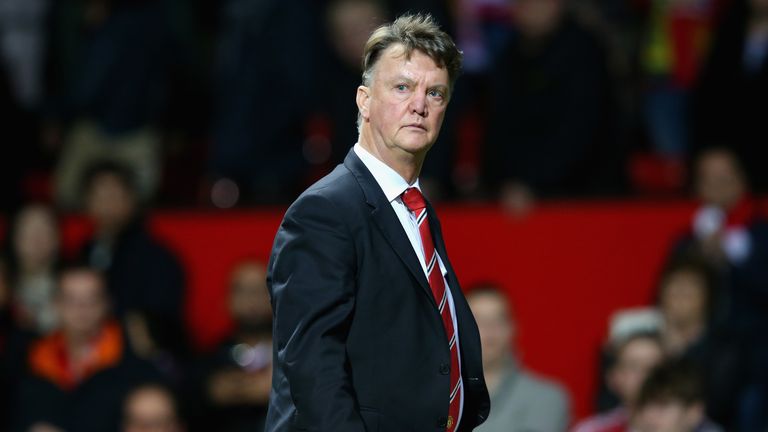 Football is cyclical. Crystal Palace are exemplifying the power of the counter-attack, while Watford are offering a reminder that 4-4-2 can still provide problems for opponents as well as a team's own midfield. Leicester are managing to do both. But Van Gaal's focus on control in a league where no team seems capable of it, looks ill-suited to the current climate - and his own players.
Van Gaal doesn't appear to encourage risk or spontaneity but he does want pace. He is looking for players to do things quickly but do it his way. Is that stifling the freewheeling potential of Memphis Depay and Anthony Martial? Does that explain his reluctance to trust Ander Herrera? The coach can only be considered partially culpable for Wayne Rooney's sad deterioration but he's not helping.
The fear is that Van Gaal fundamentally misunderstands the issue. "We were unlucky with rewarding ourselves because we created a lot of chances," he said after the Newcastle game in August, the first of five goalless draws at Old Trafford this season. No ground has seen fewer goals. When PSV kept them out, Van Gaal referred to "the chance of Jesse Lingard" as though one alone should be enough.
He has told tales of how Mario Gomez touched it "nine times as an average in a game" during his spell in charge of Bayern Munich and the striker "scored every game". After the 0-0 with West Ham, he said: "The question is would Luis Suarez or Sergio Aguero score if they were here? I think they would. We have created enough chances to score, so that was not the problem."
Premier League Top Five - Shots on target
| | | |
| --- | --- | --- |
| 1. Leicester | 86 | 4th |
| 2. Arsenal | 95 | 3rd |
| 3. Man City | 104 | 2nd |
| 4. Tottenham | 110 | 1st |
| 5. Man Utd | 61 | 15th |
According to Opta, United created only one clear chance in that game. West Ham wasted three. It's adding up to a disconnect between supporters and manager. Van Gaal suggested before kick-off on Saturday that when fans call for the team to attack they simply mean goals. But the home team had only two shots on target against Norwich and it's been a recurring theme throughout this season.
Shots on target are a strong indicator. The current top four for shots on target are also the current top four in the Premier League table. Manchester United are languishing among the bottom six in this respect. Indeed, it's remarkable how few shots they have had given their league position - a barely credible lack of penetration in relation to their domination of the football.
Man Utd - Finishing or creativity?
| | |
| --- | --- |
| Shot conversion rate | 3rd |
| Chances created | 18th |
United actually rank among the top three in the Premier League in terms of their conversion rate. Far from finishing being the issue for this team, it's creativity that's really hampering their progress - and that's a problem of style as much as personnel. Champions League elimination particularly weakens Van Gaal's hand because this is where control might be considered a virtue.
Those goalless draws at home aren't the worst results in the European knockout stages after all. But in the Premier League, where United should be making their superiority count, their approach is reducing the margin for error. Games against ostensibly inferior sides are at risk of being decided by the odd moments. The fewer of them, the more vulnerable they become.
Clearly, United's moments haven't come often enough and belief is fading. There was a brief period in the spring - when Manchester City and Liverpool were beaten - during which faith in Van Gaal's methods might have grown. But without results, that conviction eventually dissipates. "You can see what confidence is doing to players," said Van Gaal after a sixth game without a win at the weekend.
The United boss talked about getting the team "back into our confidence zone" but it's difficult to anticipate significant change while the principles remain the same. Jose Mourinho tried everything he could to solve the problems at Chelsea but couldn't do it. Van Gaal hasn't even recognised that the team's style might be a problem at United. Is he, in more ways than one, a man out of time?