Sir Alex Ferguson should return to Manchester United to oversee Ryan Giggs, says Telegraph's Sam Wallace
By Jack Wilkinson
Last Updated: 14/02/16 5:55pm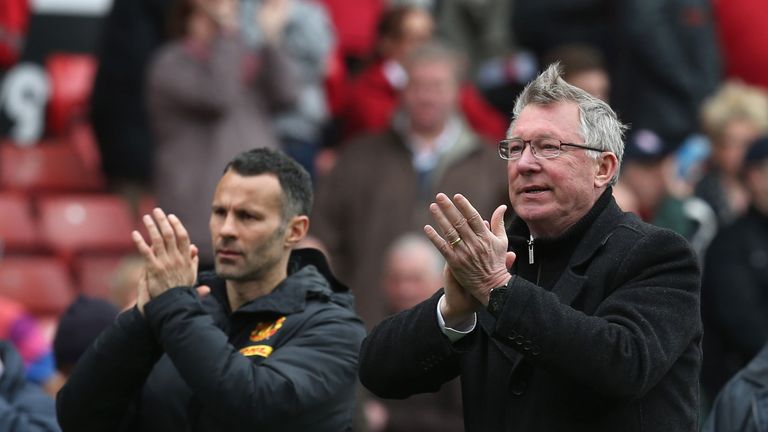 Sir Alex Ferguson should return to Manchester United and oversee Ryan Giggs' transition to first-team manager, according to the Daily Telegraph's Sam Wallace.
United's disappointing defeat at Sunderland on Saturday heaped the pressure on under-fire boss Louis van Gaal and left the Reds six points adrift of the top four.
The Dutchman has had to continually deflect speculation surrounding his future, with Jose Mourinho and Giggs linked to replace him.
United legend Ferguson, who called time on his trophy-laden 26-year stint at Old Trafford in 2013, has frequently ruled out the possibility of a return to the dugout.
But Wallace believes Ferguson is the perfect man to oversee Giggs' evolution from first-team coach to manager, and with it steer the club back in the right direction.
Speaking on Sunday Supplement, he said: "I've heard fans calling for Fergie to be brought back with Giggs underneath him.
"Alex Ferguson won't want to damage his glittering legacy but he attends every game. What would be the material difference to his week to just be an advisor to Giggs?
"Ferguson's retirement was supposed to be piano lessons and trips around the world but it has turned out to be Manchester United home and away.
"So I don't see why he couldn't have an overseeing role as a sounding board for Giggs.
"Something has got to change in there because the players and the club look like they're going nowhere."
Van Gaal was forced to concede United's best chance of qualifying for the Champions League lies in winning the Europa League following their defeat at the Stadium of Light.
It was the latest in a catalogue of setbacks for Van Gaal, who has gradually seen his side drift out of contention in league and major cup competitions.
And Wallace believes the time has come for Van Gaal's reign to be brought to an end, claiming any alternative would be better than the current regime.
"I cannot believe Van Gaal has not been sacked already," he added. "I'm amazed he has survived this long.
"He has got fewer points at this stage of a Premier League season than any other Manchester United manager. They are sleepwalking into sacking him. It should have been done earlier.
"There comes a time when you just have to make a change. Chelsea gave Jose Mourinho every chance, they desperately didn't want to sack him, but in the end, something has got to give.
"United are still traumatised by the [David] Moyes episode, by the way it happened, the way they did it, the way they stumbled around over it.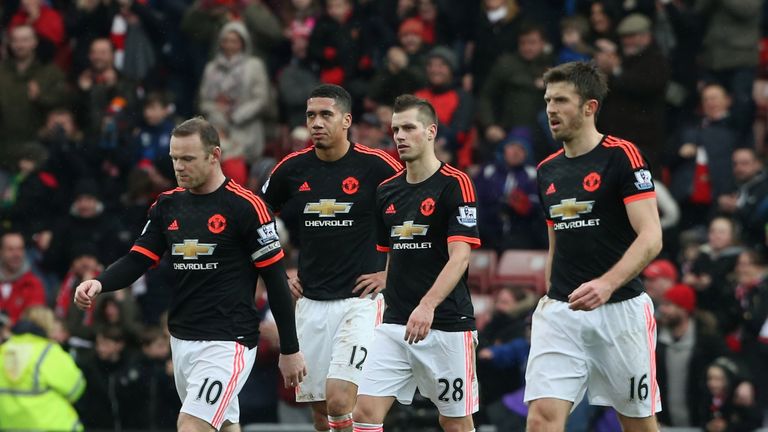 "They are so determined for that not to happen again that Ed Woodward is not seeing what is happening in front of his eyes.
"My feeling for United is that any of the options open to them are better than Van Gaal at the moment."