In his first major interview since joining Manchester United, Anthony Martial insists he does get angry on the pitch despite his mellow persona, and says he is a striker first and foremost.
Martial's £36m transfer from Monaco to United in the summer was a shock to many, but the Frenchman burst on the scene with four goals in his first four games.
The 20-year-old has remained cool on the pitch despite runs without a goal as United's season stuttered in places, but Martial insists he can get angry when necessary.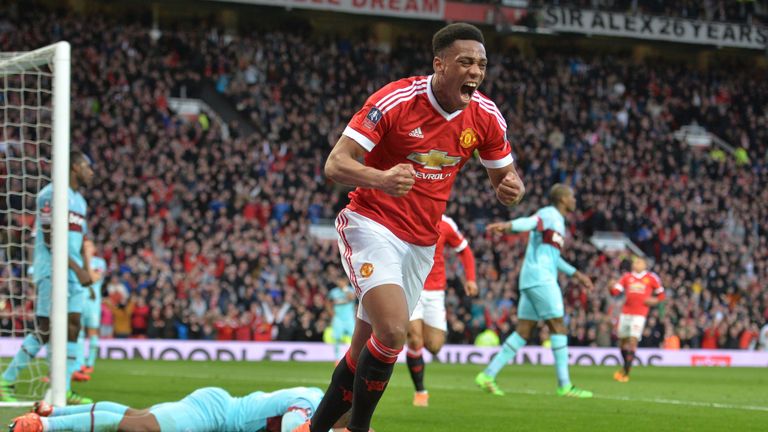 Asked by Sky Sports' Geoff Shreeves if people misinterpret his character due to his body language on the pitch, Martial said: "I have always been that way, and people's opinions will not change it, but one must know that when I fail to score a goal I do get angry with myself.
"I have always been like that and I have been told that quite a lot. It's true that everything just went very quick [when he signed for United], but I kept a cool head and focused on playing football.
"I have worked hard for it and today I am reaping the reward."
Manager Louis van Gaal has irked some Manchester United supporters by fielding Martial on the left flank for much of the campaign.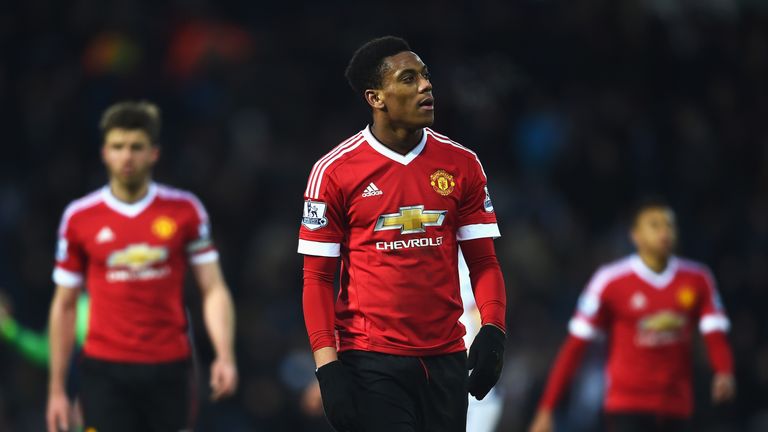 He has six goals in the Premier League, four of which have come from starting on the wide positions, and while Martial insists he is a striker before anything else, he is happy to play wherever the Dutchman wants him.
"Foremost I am a striker, it doesn't bother me at all which position I play, when I am on the pitch I just focus on helping the team that's all.


"I just want to help the team, and when I score I am happier, I am a striker and that's how it goes."
Martial knows a thing or two about hefty price tags, having moved from Lyon to Monaco for £5m at the age of just 17. His move to the Premier League carried more pressure, but the French international says he has relished the challenge in the division, and has nothing but praise for its physicality and competitiveness.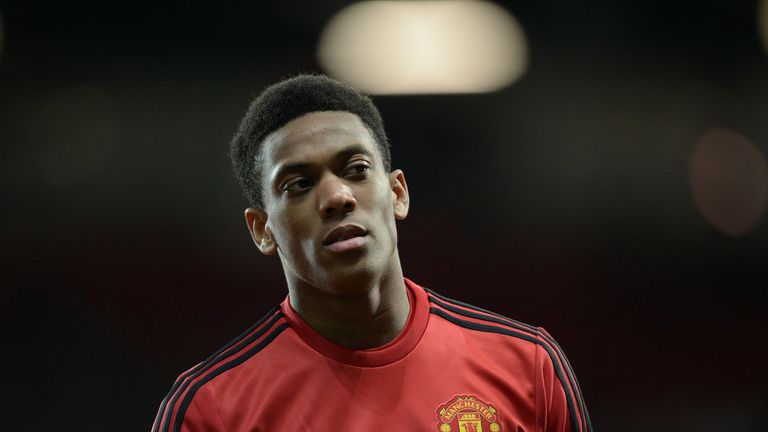 "The Premier League is more physically demanding than Ligue 1. I love English football, it's the best in the world in my opinion, and I hope to stay here for many years to come.
"It's true that the atmosphere here is quite different from the one in France, people live and breathe football here, and that's what I like, every footballer wants to play in the Premier League.
"In France it's easy to know which team is going to win the game, where as in England anywhere you play, you know it's going to be difficult.
"I think it made me realise how physically strong I am, I wasn't aware of it while playing for Monaco, as I wasn't playing consistently. I think the manager believes in me and I make sure I look after myself as well as my diet in order to be fit for games."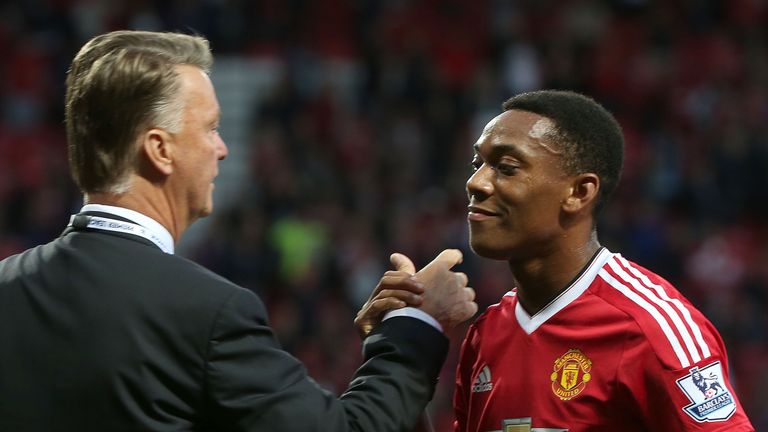 United go to rivals Manchester City on Super Sunday looking to go to within a point of Manuel Pellegrini's side in the race for the top four.
The Champions League places looked unlikely for Van Gaal's side just weeks ago, but Manchester City's drop in form has given them a lifeline with just under a quarter of the season remaining.
"It's going to be an important game for us, and we need to win it in order to go up in the top of the table, it's up to us now to make it happen by winning.
"There are still a few games left, if we win that game it will enables us to get to the top four."
See the extended Geoff Shreeves interviews with Martial and Raheem Sterling on Super Sunday ahead of Manchester City v Manchester United on Sky Sports 1 HD from 3.30pm.