Marcus Rashford should not be promoted to senior England team, says Gareth Southgate
By Isaiah Gardner
Last Updated: 24/03/16 7:45pm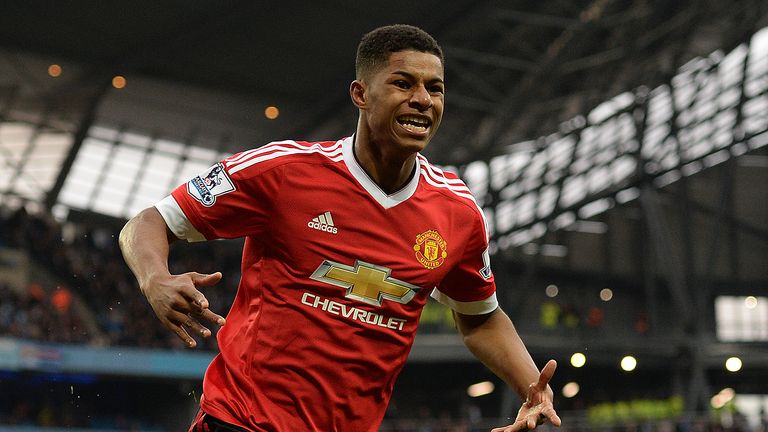 England U21 head coach Gareth Southgate says Manchester United's Marcus Rashford should not be fast-tracked to the senior side, despite the forward's impressive start to his career.
Rashford has scored five goals in his eight appearances for Manchester United, including the winner in last weekend's Manchester derby.
The 18-year-old, has been selected by coach Keith Downing for the England U20 squad and could make his debut on Sunday against Canada in Doncaster. He has previously played for England U16s and U18s.
His stunning form has led to speculation that he could be called up to the senior squad, but Southgate is wary of rushing Rashford's development.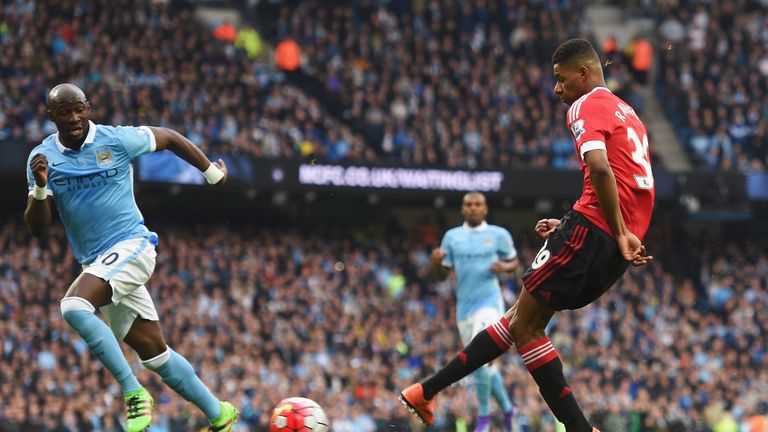 "The top talents in the world get into first teams young and establish themselves," said Southgate ahead of England's U21 European Championship qualifier in Switzerland on Saturday.
"We are very conscious that when you promote a young player too quickly there can be fallout from that and at times the right thing is to move them back down and that is always more difficult.
"Life is very different for someone like Marcus, who has just scored the winner in a Manchester derby.
"At club level, at some point he might find himself in their U21 side and that is a difficult process for a young person to deal with, so we don't want to add to that internationally.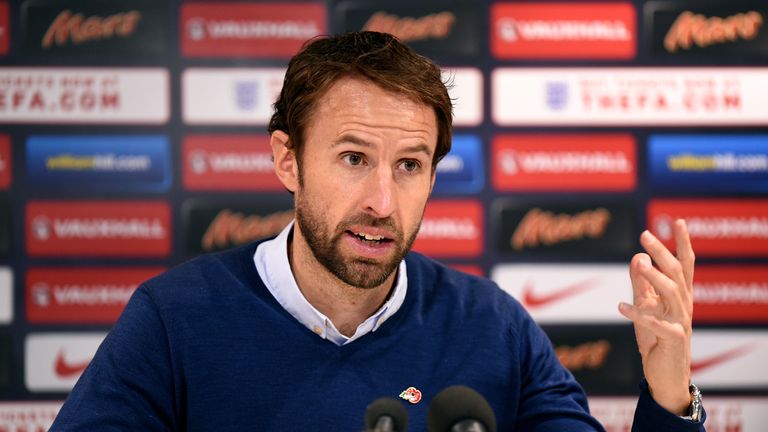 "Let's assess his progress. There is no rush. Roy [Hodgson] has a very settled squad and is very strong in that area of the pitch. Everyone I speak to at United says he's very level-headed, so they don't have concerns about his mentality, but of course his world has changed dramatically in the last few weeks."
Matt Grimes and Rolando Aarons have been included in Southgate's squad for the first time, but Hull's Arsenal loanee Isaac Hayden has withdrawn due to injury.
Southgate has also been working with Paul Clement this week after the ex-Real Madrid assistant was sacked by Derby County last month.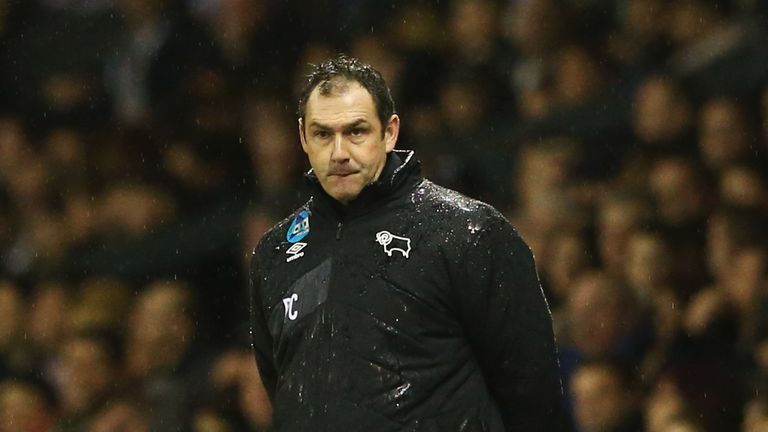 Clement has joined Southgate and Chelsea No 2 Steve Holland at St George's Park. He will travel to Switzerland with the U21 squad and the head coach admitted he could not let the chance pass by.
"I had conversations with him while he was at Derby because their U21s play here a lot," Southgate said.
"I actually went down to Chelsea to catch up with Ruben [Loftus-Cheek], Steve and Guus [Hiddink] and Paul [Clement] was visiting at the same time so we watched training together. As I was driving away I thought it was a silly opportunity not to take up."
But Southgate admitted it's unlikely Clement will be a long-term appointment.
He added: "We are going down a model of full-time assistant coaches. I think Paul might have opportunities which may appeal a bit more than being an assistant coach with us. We'll enjoy it while he's here and he's enjoyed the week with us."