Michael Carrick says it's not a surprise that the eyes of much of the footballing world will be on Manchester this season.
Manchester United and Manchester City, armed with two of the game's most prestigious managers Jose Mourinho and Pep Guardiola, will be looking to challenge for the title this season.
The two sides were due to come face-to-face on Monday in a friendly match in Beijing, before the game was cancelled due to recent weather events. The first competitive derby meeting of 2016/17 is set for Saturday, September 10 - live on Sky Sports.
Both clubs underachieved last season but, with Mourinho and Guardiola now at the helms of each, the upcoming battles this term could be mouth-watering prospects.
"It's exciting and interesting, not just for us being involved but for everyone else looking in to see how it's going to go," Carrick told MUTV.
"There will be a lot of focus on both clubs and we'll battle it out to see who finishes on top. Both teams look in good shape with two top managers. We'll certainly be better than last season and looking to be a lot stronger and getting back to the top."
Carrick confirmed he is feeling okay again after missing the defeat to Borussia Dortmund in Shanghai following a knock on his knee during training from Paddy McNair.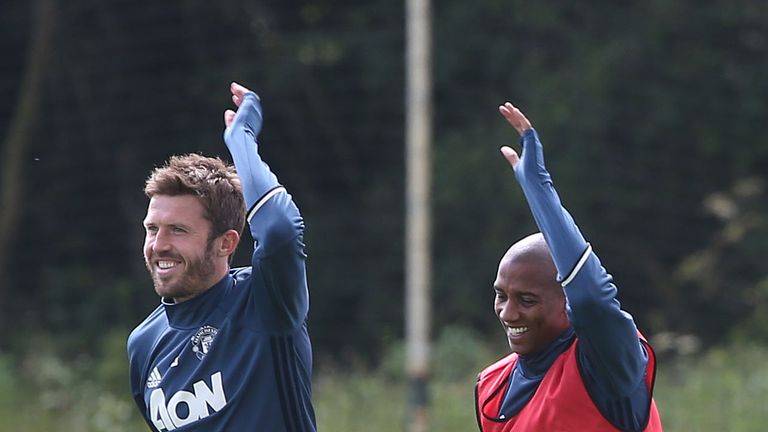 The 35-year-old feels pre-season preparations have gone well so far, with an opportunity for some important bonding with the new manager, coaching staff and players.
"It's gone well in terms of what we want to get out of the trip," he added. "The Dortmund game was disappointing but training has gone well.
"It's about getting your fitness work in and also getting to know the manager and the staff and the new players; it's been a good bonding exercise, which has gone well."