As Zlatan Ibrahimovic prepares to make his Premier League bow, he has declared: I'm not arrogant.
The 34-year-old joined Manchester United earlier this summer and is set to make his English league debut against Bournemouth, live on Sky Sports on Super Sunday.


The former Barcelona and Paris Saint-Germain player has been accused of arrogance in the past after making such statements as "A World Cup without me is nothing to watch" and "I don't think you can score as spectacular a goal as those of Zlatan in a video game".
But Ibrahimovic insists he is actually a dedicated family man and his self-confidence should be seen as a strength.
"I'm a normal person," he told Geoff Shreeves in an exclusive interview for Sky Sports.
"People have the image of me that I'm a bad boy; I'm this and I'm that. People are curious: 'How is this Zlatan?'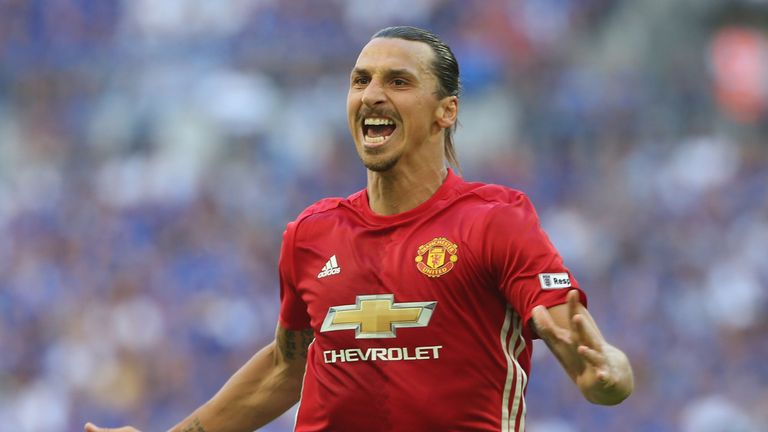 "I'm a family guy. I'm taking care of my family, but when I come on the pitch I'm a lion. That's the big difference.
"I don't believe I'm arrogant in the way that people think. I'm confident. I believe in myself. That's not being arrogant. That's something I believe is an individual strength in the human being.
"I have confidence and I believe in myself. I have a vision and I do everything. I work hard for it.
"I don't believe that's arrogant."
See an extended version of Geoff Shreeves' interview with Zlatan Ibrahimovic ahead of Bournemouth v Manchester United on Super Sunday from 12.30pm and On Demand and on our digital platforms in the coming days.