Jose Mourinho praised Juan Mata's performance after the Spaniard opened the scoring for Manchester United in their 3-1 win over Bournemouth on Super Sunday.
Mata tapped home five minutes before half-time to put United in front at the Vitality Stadium, before second-half goals by Wayne Rooney and Zlatan Ibrahimovic put the game beyond their opponents.
Adam Smith pulled one back for Bournemouth, but Mourinho's side comfortably held on to secure a debut league victory for their new manager.
Mata, who was sold by Mourinho during their time at Chelsea, was substituted after coming on against Leicester in the Community Shield. 
The attacker was one of two changes from the starting eleven at Wembley and speaking to Sky Sports after the game, Mourinho said it was the perfect match for Mata to show his attributes.
"It was an important goal, a clever goal, a goal by somebody with a natural instinct to play football," Mourinho said "I know him very well because I worked with him for six months at a previous club. I know exactly what he can give and what he cannot give, so when the game is the perfect game to give what he can, it is perfect and today it was about this.
Live Friday Night Football


"I'm really happy with him, but I'm really happy with the whole team, even with the ones that came on later because they gave a contribution, and even with the ones on the bench. I could feel they were with us.
"We are building something strong and to build something strong, it's not just the people on the pitch, it's the people on the bench, the ones not selected and fundamentally it's the Red family.
"We could feel this today with the few thousand [supporters] and I can imagine this on Friday at Old Trafford, I think they can play their game."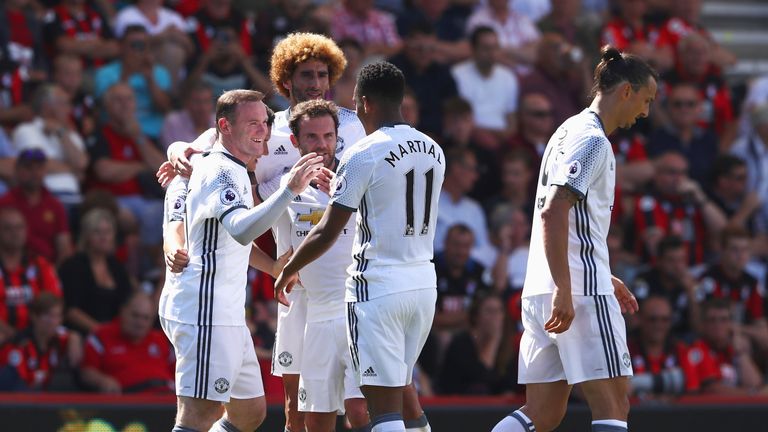 Mourinho was pleased with United's performance in their opening Premier League match, and said their Community Shield victory over Leicester City offered his side the ideal preparation for the new campaign.
"It's a good victory and an important victory, at a place where we lost three points last season," Mourinho added. "It is just three points and there is no time to breathe because the next match is coming soon.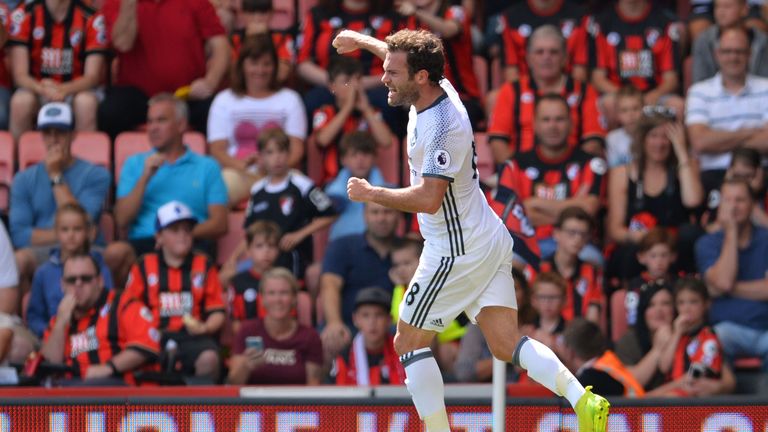 "The reaction against Leicester was very good. They were a great test for us and the intensity of that game at Wembley was the best training session we could have before the Premier League.
"This week was really good for us, we worked really well and hard and we prepared the game well. The team came in good condition and to win the Community Shield is always a boost.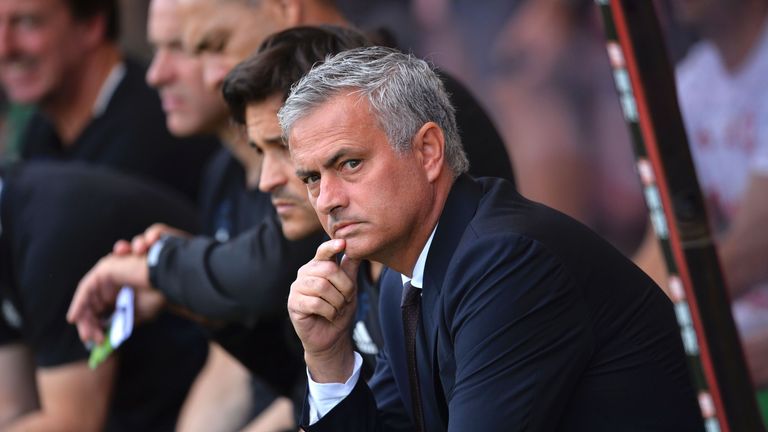 "Now we go into our match at Old Trafford against Southampton with two victories in our bag and three points in the Premier League, so hopefully at Old Trafford we will be ready to play."
Mourinho also revealed new signing Eric Bailly, who was named man of the match after an accomplished performance in defence, had struggled with injury in the build-up to Sunday's game.
When asked about the performance of debutants Bailly and Zlatan Ibrahimovic, who opened his account with United's third goal, Mourinho said: "They were very, very good.
"Eric only trained yesterday for the first time because he was injured all week and somebody took very good care of him. That somebody has a big percentage of Eric to be the man of the match."