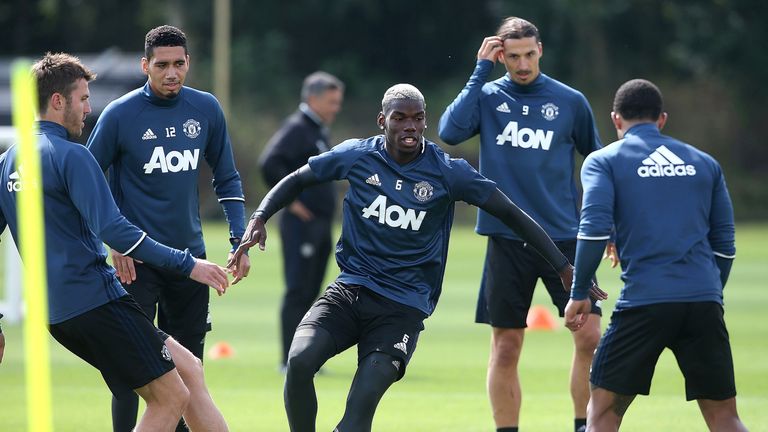 Paul Pogba says he is fit enough to make his second Manchester United debut against Southampton on Friday Night Football.
A ban carried over from his time at Juventus meant Pogba missed out at Bournemouth on Sunday as the Jose Mourinho era began with a 3-1 win.
But United's world-record signing has declared himself ready for action despite an extended break after helping France finish runners-up at Euro 2016.
"You have to ask the manager, but I feel very good and have been training for 10 days. I am okay," Pogba said in the Manchester Evening News ahead of Friday's match, which will be live on Sky Sports 1.
"I am quite used to this. I played the World Cup two years ago when at Juve and three years ago I was at the U20 World Cup as well. So I am okay. It is about your body and I have been training on my holidays."
Pogba cost United an initial £89m which surpassed the fees Real Madrid paid for Gareth Bale and Cristiano Ronaldo.
He said: "I am just happy to play football, I don't even think about it.
"My ambition is always be the the No 1 and be the best. So the objective is to win the league. We want to go back to the Champions League because that is where we belong."