It is 20 years to the day that David Beckham scored THAT goal from the halfway line against Wimbledon, a memorable strike the player still considers to be the best of his glittering career.
Manchester United arrived at Selhurst Park for the opening day of the Premier League season in August 1996 as champions, while Beckham had been handed the No 10 shirt previously worn by Mark Hughes.
Beckham, who had just turned 21, had become a fixture on the right-hand side of midfield for Alex Ferguson's side, although what was about to happen on a glorious summer's afternoon in south-east London would go to cement his place as a fans' favourite at Old Trafford.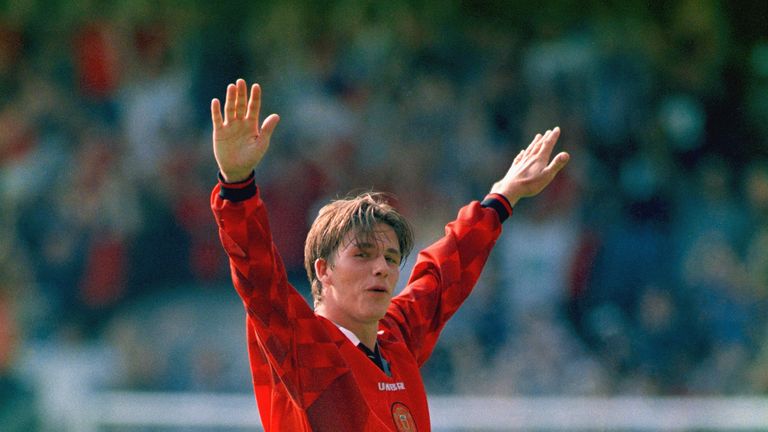 Leading 2-0 at the time and approaching the end of the game, Beckham collected a stabbed pass from fellow midfielder Brian McClair, before looking up and attempting an outrageous effort on goal from just inside his own half.
The ball then hung in the air, before floating over the head of Wimbledon goalkeeper Neil Sullivan - who was just fractionally off his line - and dropping into the back of the net as one of the greatest-ever goals of the Premier League era was born.
In fact, in a recent poll of Sky Sports users, Beckham's wonder strike was voted the best opening-day goal to a Premier League season, while the former England captain thinks it the most memorable of his 21-year playing career.
"My favourite goal has to be the one against Wimbledon, you know, everybody talks about it, and everybody talks about the history of it," Beckham said.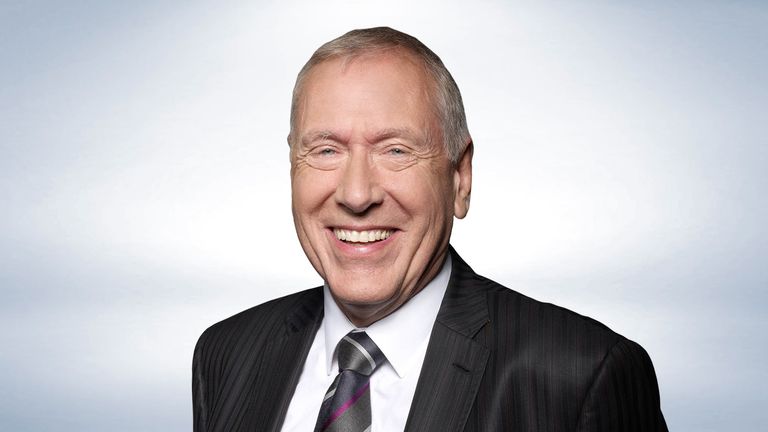 You knew history was being made in front of your eyes, firstly because of the audacity and technical ability of the goal and then because of him
"I say how important it was for me personally in my career, but I was more happy about the fact that Eric Cantona came up to me afterwards and said: 'Good goal.' That was better than scoring the goal for me."
However, the iconic goal may never have actually happened after United's boss threatened to substitute him for attempting a similarly outrageous strike moments earlier.
"How can you forget that 60-yard goal? says Ferguson. "He tried it about 10 minutes before he scored and I said to my assistant Brian Kidd: "If he tries that again, he's off.'
"At the time, David was getting carried away a bit and you are always trying to keep his feet on the ground. When the goal goes in, Kiddo turns to me and says: 'We'll have to take him off!'"
One man who does not recall the moment with quite so much fondness is Sullivan, who had to watch in despair as the ball sailed over his head, before hitting the back of the net in front of a posse of disbelieving United fans.
"It was right at the end of the game, we were 2-0 down and he just got the ball on the halfway line and hit it over my head really," said the one-time Scotland international.
"As it was on its way, you are thinking: 'This is going to be close.' And it just dropped under the bar and hit the back of the net.
"Then I just looked at all the Man Utd fans behind the goal who were just laughing! But it was a great goal."
Commentating on the match at the time for Sky Sports was Martin Tyler, who says he knew immediately that "history was being made" in front of his eyes.
"There was enough time to think about what I was going to say because the ball was in the air for so long," said Tyler.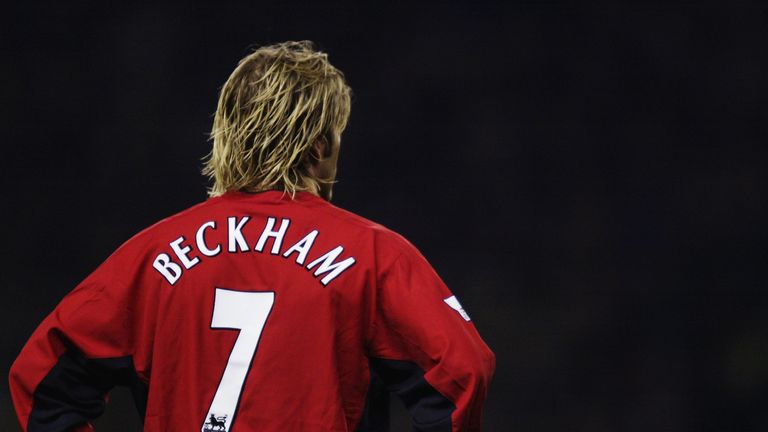 "I could see it was going in because the gantry is in a great position at Selhurst Park. You knew history was being made in front of your eyes, firstly because of the audacity and technical ability of the goal and then because of him.
"It was a special goal from somebody who was on his way to becoming a special player. A lot of players would have been worried about messing it up. It had bravado, brilliance and technique."
And 20 years on, Becks' moment of brilliance remains one of the greatest-ever Premier League goals…