Zlatan Ibrahimovic's Manchester United contract to be extended for second season
Last Updated: 23/11/16 4:51pm
Manchester United will take up the option to extend Zlatan Ibrahimovic's contract for a second season, manager Jose Mourinho has announced.
Ibrahimovic moved to Old Trafford on a free transfer after leaving Paris Saint-Germain in July and signed a one-year deal with the option of a further 12 months.
The 35-year-old Swede hinted on Monday that he could see himself "conquering" the United States, but United are now set to retain his services for the 2017/18 season by taking up that additional one-year option.
"Zlatan's situation is simple," said Mourinho ahead of United's Europa League meeting with Feyenoord on Thursday.
"He has one plus one. We are happy with him. We are going to execute the option of a second season. After that he can do what he wants."
Ibrahimovic has scored eight goals in 17 appearances for United so far this season, but he has cautioned that he will only remain with the club next term if he feels he can do himself justice, with talks yet to take place.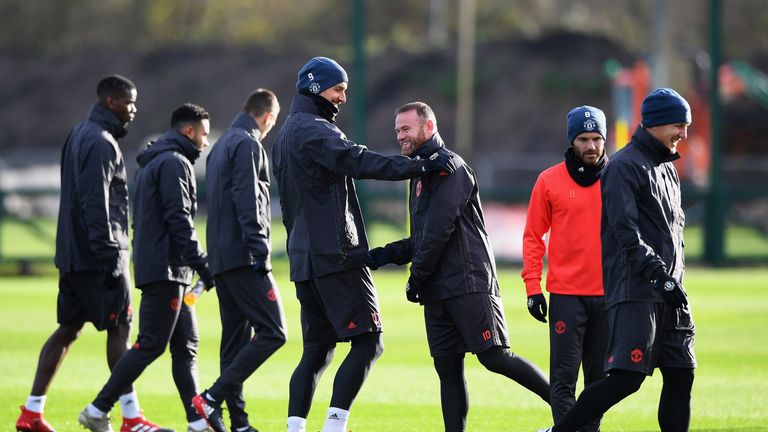 He said: "For the moment we haven't had any discussions. I have a contract that says one plus one so I feel good, I feel fresh, I feel in shape and physically if I feel like now, probably it will be a second year.
"I want to be realistic with myself and if I'm here I want to be able to perform like I can do and not waste time. But like it is now, probably yes, but I need discussions we haven't had.
"The second year goes automatic after one - so that is no word from me or no word from them. It goes automatic after certain things so if it continues like this, yes."
Ibrahimovic has won 11 league titles in four countries and scored a record 62 goals in 116 appearances for Sweden before retiring from international football after his country's group-stage exit at Euro 2016.
Upgrade to Sky Sports now and get 12 months half price. Hurry, offer ends December 4!