Andreas Pereira's Granada progress on loan from Manchester United
Last Updated: 01/12/16 6:18am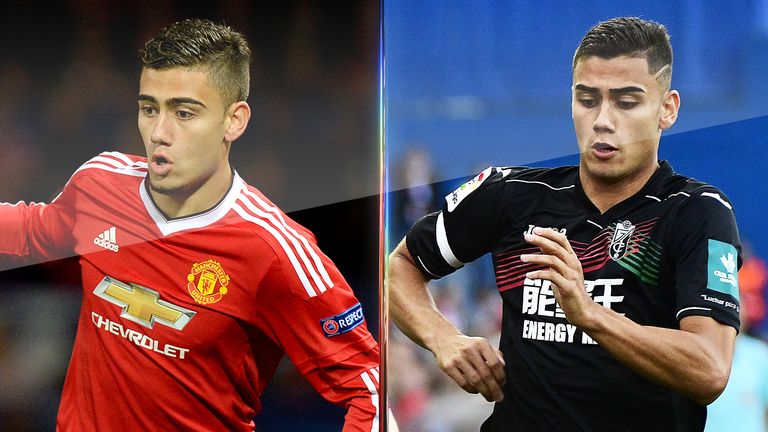 Andreas Pereira is among the highest rated of Manchester United's youngsters and is now testing himself on loan in La Liga with Granada. With the help of the journalists watching him in action week in week out, Adam Bate finds out how the Brazilian is getting on…
Ander Herrera has said he'll be a "very important player for many years" at Manchester United. Juan Mata deferred to him on free-kick duties on his full debut against Ipswich last year. He duly scored. Andreas Pereira's talent is not in doubt.
But as former United boss Louis van Gaal said following that stunning goal "there is a lot of space for improvement with Andreas" and the prospect of regular La Liga football with Granada this season has afforded the 20-year-old that opportunity.
As United's old youth-team boss Paul McGuinness told Sky Sports in the summer, what happens next will depend upon what he can add to his natural gifts. "He is one of these players who could be something special in the end," said McGuinness.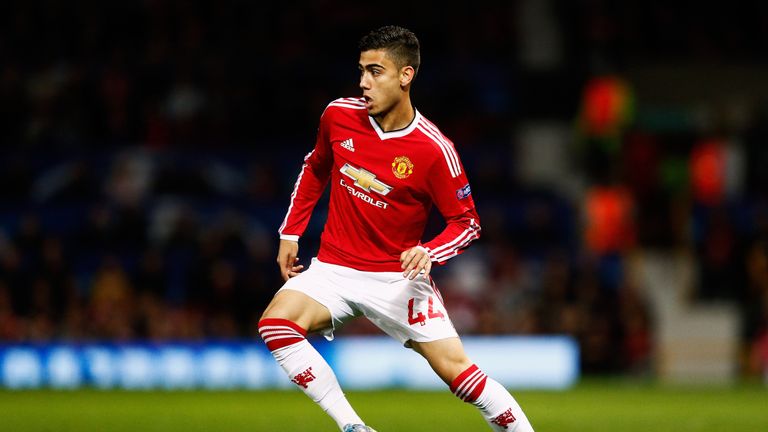 "He has the belief and the ego to be a top player - and, importantly, the talent to go with it. He's got the running power too. But he must learn how to fit into the team and be a team player. It's just a case of putting it together and knowing how to play your role in the team.
"Sometimes players with real talent want to show how good they are all the time but when you're a playmaker, you have to make everyone else play well. I'm sure he'll learn that and I'm sure there could be a top player emerging when he's 25 or 26."
Pereira scored in the final of the Under-20 World Cup for Brazil last year and was singled out for praise in FIFA's technical report…
"Attacking midfielder with good dribbling skills, quick off the mark, excellent technique and good vision."
Pereira will be anxious to show what he can do rather sooner than that but it's been a difficult start to life at Granada. The perennial strugglers sit bottom of La Liga after 13 games and are yet to win this season. No team has conceded more. No side has scored fewer.
It's not necessarily an ideal environment for a young player but Pereira has still been able to conjure up some of Granada's best moments. In terms of chances created, he ranks among the top 20 players in Spain and is the youngest one among them.
Granada's reliance on him is show by the fact that he has created 18 of their 96 opportunities. In percentage terms that's similar to the number of chances that Neymar has fashioned for Barcelona or Toni Kroos at Real Madrid - the top two players on that list.
"Pereira has been one of the best players for Granada this season," Victor Olivencia, a journalist based in the city with Granada Hoy, tells Sky Sports. "He's been one of the key figures in the team and stood out even in the many defeats.
Pereira was particularly impressive in September's draw at Real Betis and even in defeat to Athletic Bilbao the following week. But those efforts were some time ago now and managerial change coupled with fading confidence has changed the mood at the club.
"He is compromised," Antonio Navarro, Granada correspondent for local newspaper Ideal, tells Sky Sports. "He has shown that he is a talented player but perhaps the problem is that Pereira is too young for a situation as demanding as the one Granada find themselves in.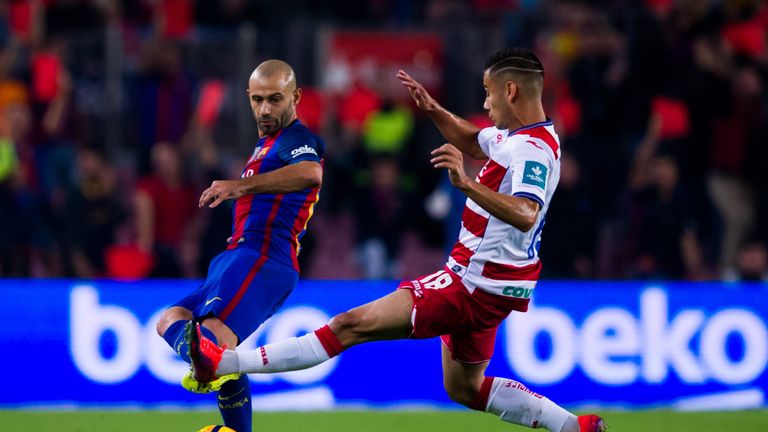 "With former Granada coach Paco Jemez, the game was more offensive and he could shine brighter. Now that Lucas Alcaraz has arrived, he is required to do more defending as well as creating opportunities and he is not meeting expectations."
Olivencia agrees. "When Granada have the ball, Pereira is the best," he says. "But the downward pressure on the team is making it difficult for him to play well. Alcaraz has asked him to get forward but also to help in defence, something like a box-to-box midfielder."
Granada - La Liga 2016/17
| Player | Chances created | Player | Dispossessed |
| --- | --- | --- | --- |
| Andreas Pereira | 18 | Andreas Pereira | 33 |
| Isaac Cuenca | 7 | Mehdi Carcela-Gonzalez | 22 |
| Mehdi Carcela-Gonzalez | 7 | Two players | 16 |
This switch to a deeper role has not worked and the concerns to which McGuinness alluded remain. Pereira's tendency to play off the cuff, trying to do it all himself can be an issue. Only three players have surrendered possession more times in La Liga.
"The worst thing is that, sometimes, he takes a long time to release the ball, which causes him to lose possession when it can be avoided," says Olivencia. "There are times when he refuses the pass and doesn't combine as well with others as he should."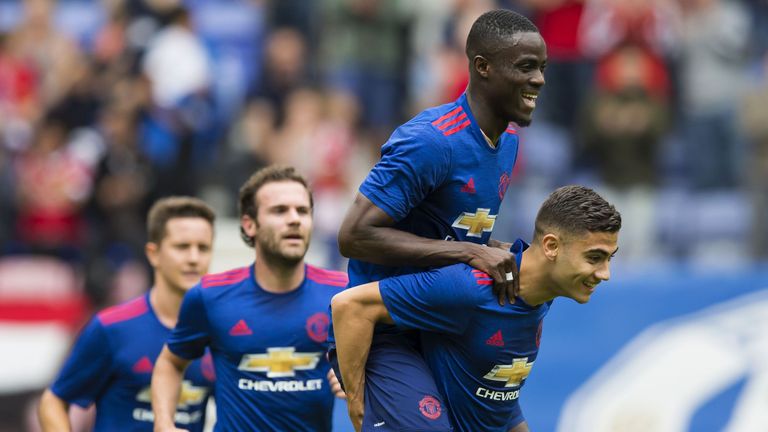 Perhaps that's understandable given the situation and Pereira should at least be commended for seeking first-team football. "Every player wants to play and I was disappointed I couldn't play more minutes," he told Beyond the Pitch in the summer. "I trusted the manager [Van Gaal], and it didn't happen as I wanted it to."
But there's a difference between a loan move and the right loan move. Could he emerge from this experience a better player for having endured a relegation battle or will this struggle prove a waste of his talents? The outcome is uncertain.
"At the moment, Granada are facing a complete disaster," says Navarro. "It's a complicated situation and Pereira has a lot to learn to prove what a good player he is." Olivencia adds: "He is young and has time. With experience, he could yet succeed at Manchester United."
Such is Pereira's ability that there is indeed still cause for hope. But for a player who was already frustrated by his own lack of progress at Old Trafford, it's McGuinness' assessment - that it could be five years before we see the very best from him - that appears the most likely scenario right now.
Upgrade to Sky Sports now and get 12 months half price. Hurry, offer ends December 4!