Jose Mourinho says he would sign a new contract at Manchester United without thinking twice, despite admitting the money in Chinese football is "attractive".
The Portuguese manager took over at Old Trafford in the summer from Louis van Gaal, and has his side sitting in sixth place after a mixed start to his stint.
In an exclusive interview with Sky Sports News HQ, the 53-year-old admits that while the money in Chinese football is attractive, he is too young and loves working at United too much to consider leaving, adding that he would sign a new contract "without his advisers".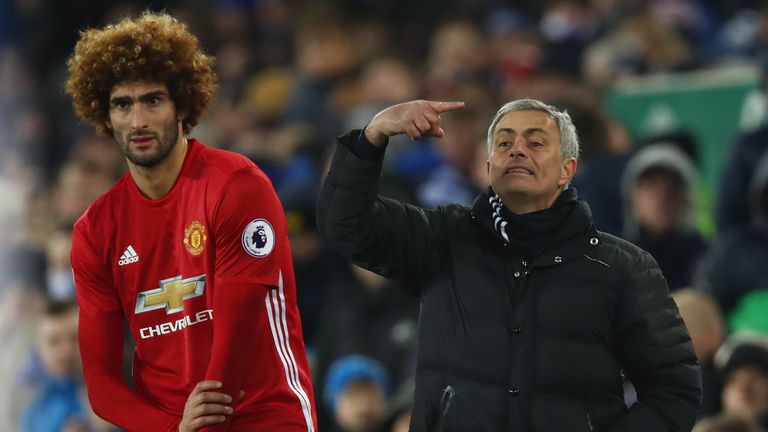 Asked if the club have offered him a new contract, Mourinho said: "They didn't! And I'm not expecting them to do that, because they gave me a three-year contract.
"They are being super supportive with me, and always gave me the feeling that three years is not the time I am going to stay here, I always had the feeling that I am going to stay for more time.
"They know that I'm loving it, at every level, I'm loving my job at Manchester United, and they know that if one day they bring the contract, I will sign it, I don't even need my advisers, I'll sign because I am loving it.
"China money is attractive for everyone, but I love my football at the highest level more. Too young, 53, too young, too many years of football to go to a place like China.
"I want to stay in the most difficult place to win, so I'm in the right place."
Having struggled through autumn, Mourinho's United have won their last three games, bringing them back into the race for the top four and beyond.
With the January transfer window approaching, however, talk is rife about potential moves in and out of the club.
United have held initial discussions with Benfica over a £38m move for defender Victor Lindelof, according to Sky sources, but Mourinho says he would only bring a maximum of one player to the club in January, and prefers the summer window.
"In Portugal, the front pages say every player in Portugal now is coming to Manchester United. It's normal, a few seasons ago every player from Portugal was going to Chelsea, going to Real Madrid, it's normal with the connection.
"But I keep saying the same, I like my squad. I believe more in the summer market than in the winter window. More time, more choice, I think it's better. But let's see what happens.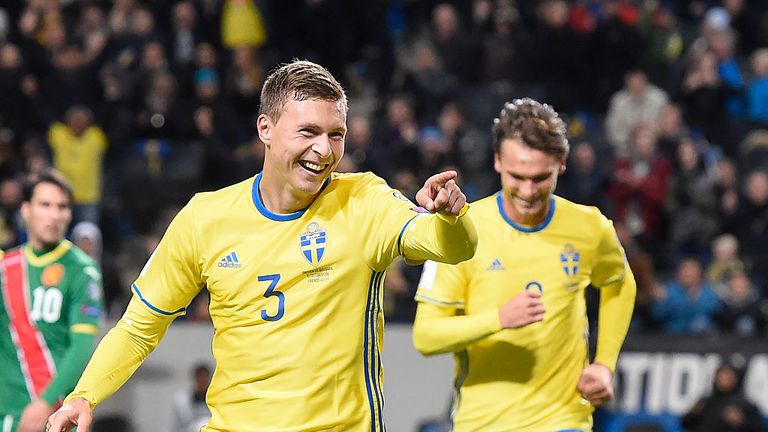 "If we buy a player we buy a player, we're not buying two, three or four. If we open the door for someone to leave it's not because we push him, it's because he really wants to leave.
"But for me, I am more than happy to keep the players."
Regarding his players, Mourinho admits he feels bad for not giving the likes of Ashley Young and Memphis Depay an extended run in the team to prove their worth.
Nevertheless, Mourinho praised the form of defenders Marcos Rojo and Phil Jones, two players he says were written off by those outside of the club as not being good enough for United.
"I still have some bad feelings towards myself because I didn't give a real chance to everyone, there are some positions in our squad where we have overbooked.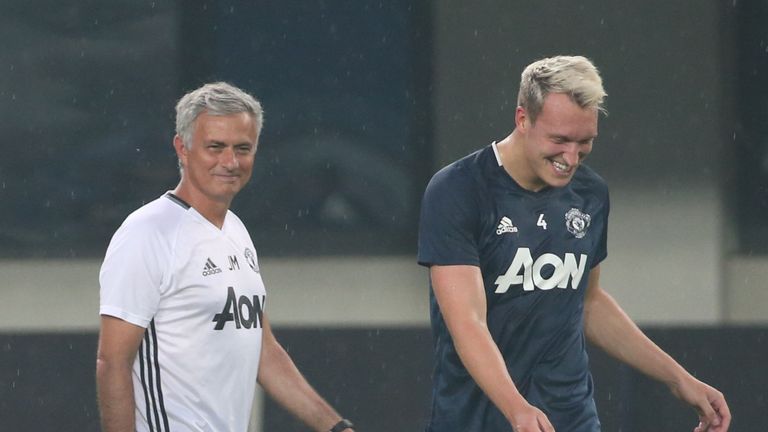 "To be honest, people like Ashley Young and Memphis Depay, I didn't really give them a run of matches to play, to prove. So I have this little bad feeling.
"In relation to Marcos and Phil Jones, I'm really pleased with both. Marcos, he was a player considered by many as someone without the quality to be a Manchester United player.
"Phil was [seen as] a stampede, injury-prone player without the conditions to be back to the good Phil Jones of the past, so I was very happy for them."
See more from Mourinho's interview on Sky Sports News HQ, and keep your eye out for more from the exclusive talk on Thursday and Friday.