Ander Herrera has backed Manchester United team-mate Paul Pogba to become one of the best midfielders in world football.
Jose Mourinho signed the Frenchman from Juventus last summer in a club record £89m deal and Herrera has played alongside him in central midfield in recent weeks, so understands his attributes better than most.


Pogba scored the winner against Middlesbrough on New Year's Eve and now has four goals and three assists in the Premier League this season and Herrera says he has been impressed with his all-round play and his desire to improve.
"Pogba is a midfielder who has all the qualities," he told Soccer Special.
"When you are a midfielder you normally have some special qualities but he has everything. He can shoot, head and defend and he can dribble one-v-one, but he's still 23.
"He's now in a very good moment but we can be optimistic with him because he can be even better.
"He can be one of the best in the world and he wants to do it. He wants to be it."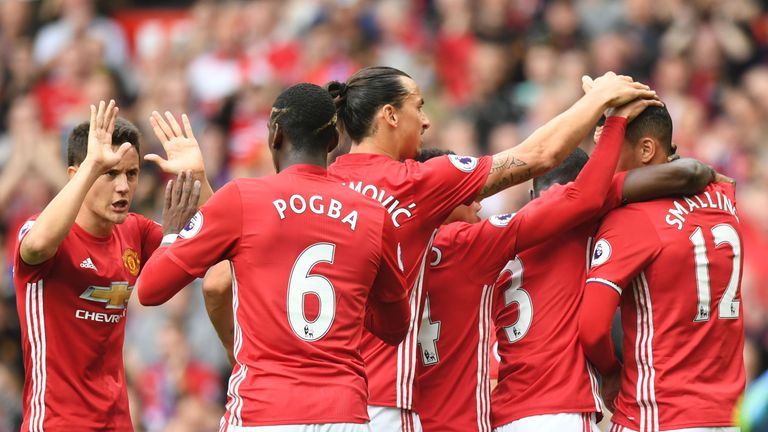 Herrera also praised some of Manchester United's other summer signings including Henrikh Mkhitaryan, who scored three times in December after being left out of the team for much of the season.
And he also said top scorer Zlatan Ibrahimovic, at the age of 35, was a role model for other players in the squad.
"The thing that I like most about Zlatan is he is not happy enough.
"That means how ambitious he is. How much he wants to achieve for this club. He's 35 and still training like a kid every day."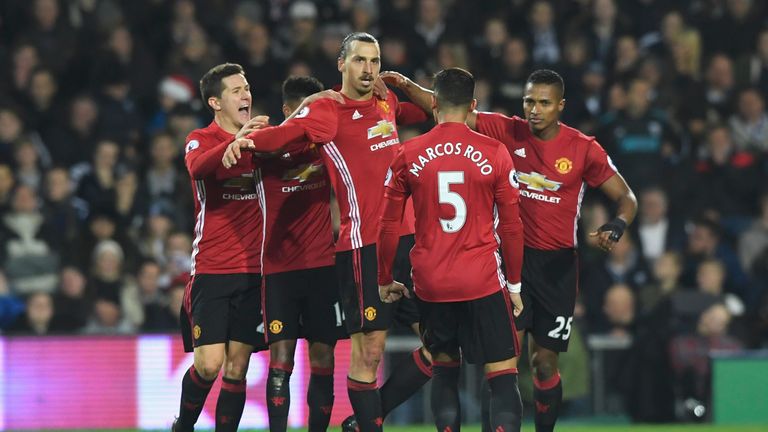 And on Mkhitaryan, Herrera added: "The fans and the club and the staff have been patient with him, that's what I like with this club.
"They knew how good he is but football is not always the case that in your first second you will perform at your best. You have to settle down in one place, adapt yourself to a new life and club, to a new role.
"Now we are seeing the best Mkhitaryan. Or almost the best because I think he can be even better."
Saturday's 2-1 win over Middlesbrough left Manchester United sixth in the Premier League table and firmly in the race for a top-four spot ahead of Monday's visit to West Ham United, live on Sky Sports 1.
January also sees an EFL Cup semi-final against Hull City and an FA Cup clash with Reading before their Europa League campaign resumes against Saint-Etienne in February - and Herrera says trophies are as important as finishing in the top four.
"We want to [get Champions League] but we have four competitions and we have to respect our history," he said.
"In the Premier League we want to finish as high as possible but then we want to fight for Europa League because at the moment we are the biggest club in the competition.
"We are in the semi-final in the League Cup, a fantastic chance to play a final at the end of February.
"In the FA Cup we have to defend the title so a lot of things to fight for."
Watch more from our exclusive interview with Ander Herrera on Soccer Special from midday on Sky Sports News HQ.