Zlatan Ibrahimovic's winning mentality lifting Man United, says Marouane Fellaini
By Michael Kelleher
Last Updated: 28/02/17 5:52pm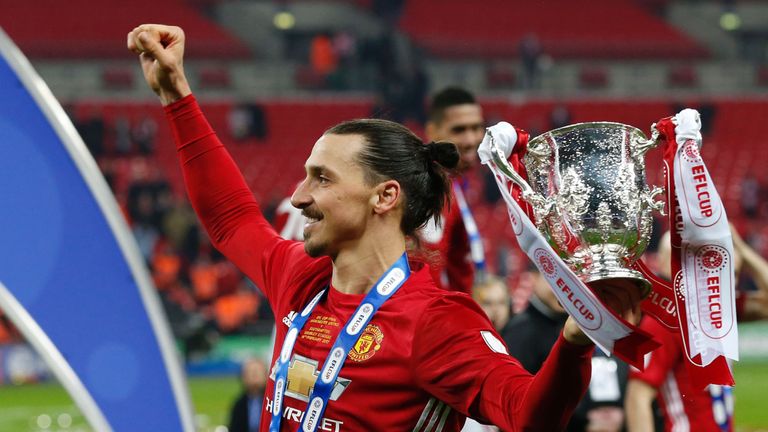 Marouane Fellaini believes Zlatan Ibrahimovic's winning mentality has rubbed off on his Manchester United team-mates.
The 35-year-old Swedish star scored twice on Sunday as United defeated Southampton 3-2 at Wembley to lift the EFL Cup.
It was the 30th trophy Ibrahimovic has won during a glittering career that has seen him claim silverware in Holland, Italy, Spain, France and England.
Fellaini admits the introduction of Ibrahimovic has been vital for a United squad that is seeking to re-establish itself as a major domestic and European force after three difficult seasons under David Moyes and Louis van Gaal.
"We can thank Zlatan because he's there at the right moment, he scores goals," Fellaini said.
"He's a very important player. But everyone has been in important in all the games. I have a good relationship with him.
"Everyone knows he's a great player that works hard, that he has his character and that he always wants to win, you see that in training.
"During games, he's the first one to want to win. And that desire to win is good for the team."
Fellaini appeared as a late substitute in the win over the Saints as Jose Mourinho sought to close out the game following Ibrahimovic's 87th-minute winner.
Though he appears to have fallen behind Paul Pogba, Ander Herrera and Michael Carrick in the midfield pecking order, Fellaini remains a frequent contributor for United.
The Belgian has appeared in 19 of 25 Premier League games this season and scored an important late goal against Hull City in the EFL Cup semi-final, first leg to hand United a 2-0 advantage.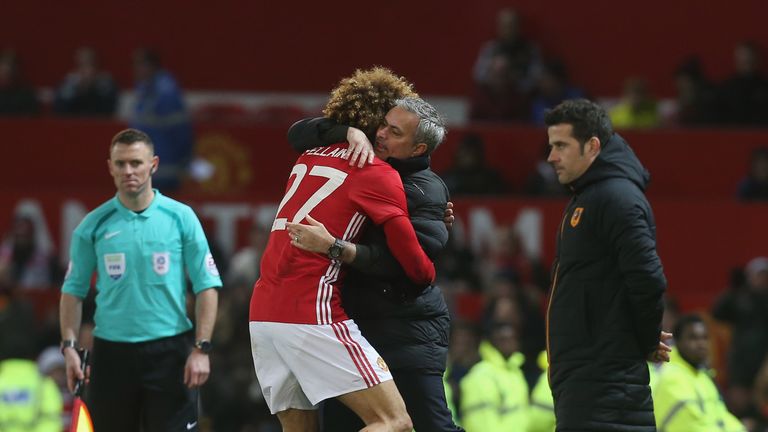 Fellaini made a point of celebrating with Mourinho after that strike and he is still thankful to the United boss for helping him through a difficult period earlier in the season when he was booed by his own supporters.
"In May, he called me to tell me he was counting on me," Fellaini recalled.
"From the start, he gave me confidence. I have always had a very good relationship with him. After my goal against Hull I went to him to thank him because he had protected me in difficult times.
"He's a winner who has won trophies everywhere he has gone and I have a great relationship with him.
"I try to apply what he tells me. Mourinho knows my qualities, where I can be a threat or where I can be important. Am I his Special One? I'm there for the team, I am a team player."
Watch Man Utd v Bournemouth live on Sky Sports 1 HD from 11.30am on Sky Sports 1 HD & Sky Sports Mix