Luke Shaw says he will "fight to the last second" to save his Manchester United career in the wake of Jose Mourinho's latest appraisal.
Shaw, left out altogether for the weekend draw against West Brom, came off the bench against Everton on Tuesday and forced the penalty which earned United a late point.


Mourinho has criticised Shaw more than once this season, claiming at the weekend the left-back was "a long way behind" his team-mates in commitment and focus.
The United boss acknowledged an improvement in Shaw's midweek contribution but said he "made every decision" for the 21-year-old from the touchline.
Reacting to a turbulent few days, Shaw said: "I am loving it here at United, the fans are incredible and have been incredible the last couple of days for obviously what has been going on.
"But I am keeping my head up and I am going to fight to the last. I am not going to give up. I love this club and I will give everything to be here.
"Obviously with the stuff that has been going on it is hard for me to take because deep down that is not me as a person. Like Jose said, he wants to see me fighting - and I will fight to the last second because I want to be here for the club.
"I want to play for the manager and I want to help this team get back to the top."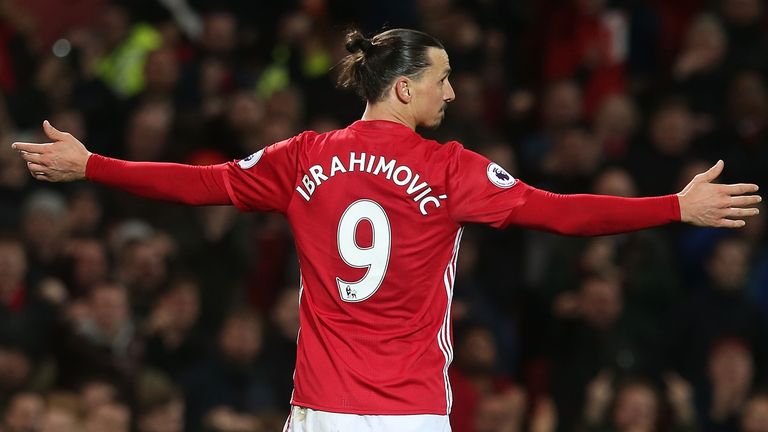 Shaw cost United a record fee for a teenager when he joined from Southampton in 2014, but his progress at Old Trafford was interrupted by a double leg-break in September 2015 that sidelined him for the rest of the season.
He said: "The fans have been so good to me and, like I said, especially the last sort of two days. That's why I love them. It is easy for them to see those comments and turn on me, do you know what I mean?
"But the passion they have always shown to me is amazing and something I don't and won't forget for a long time because it means a lot to me. I don't want to let them down and I'll fight for each and every one of the fans as well."
Sky customers can now upgrade to Sky Sports and get 12 months for just £18 per month. Upgrade now!