Henrikh Mkhitaryan had a mixed first season at Manchester United, so can he kick on in 2017/18? Nick Wright looks at the challenge ahead and gets the views of World Cup-winning legend Youri Djorkaeff - the Armenian's old friend and one of his footballing idols.
Shortly after Manchester United's Europa League final win over Ajax at the end of last season, Youri Djorkaeff tweeted an old photograph from his playing days. Standing in training gear in front of a scruffy-looking pitch, it shows him with an arm around the shoulder of a young Henrikh Mkhitaryan. "That day you told me you would one day win the cup too," he wrote. "You deserve it my friend!"
Djorkaeff, a former France international of Armenian descent who lifted the same trophy with Inter Milan in 1998, had just watched Mkhitaryan score United's second goal in their 2-0 victory at the Friends Arena in Stockholm. "Seems like yesterday we took this picture and now I get to fulfil my goals like you," wrote Mkhitaryan in reply.
It was a heartening exchange which highlighted Djorkaeff's close ties to the Mkhitaryan family. He knew his father, Hamlet, a former player who tragically died of a brain tumour when Henrikh was just seven years old, and he remains close with his mother and sister, who now work for the Armenian Football Federation and UEFA respectively.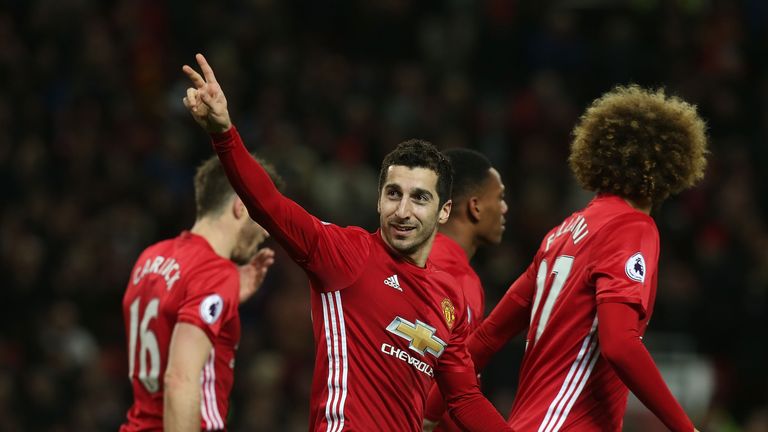 "I have known Henrikh's family for a long, long time," Djorkaeff tells Sky Sports. "We have always been connected. They are very, very good people and I often see them when I'm in Armenia. It's important because there aren't many of us. We have to support each other."
Mkhitaryan's first season at United may have ended on a trophy-winning high, but he certainly needed that support during the early months of the campaign. The 28-year-old arrived at Old Trafford to lofty expectations having scored 23 goals and claimed 26 assists in his final year at Borussia Dortmund, but United supporters had to be patient to see anything close to his best form.
Mkhitaryan's first Premier League start ended with him being hauled off at half-time against Pep Guardiola's Manchester City in September. The Armenian appeared overawed and off the pace in his new surroundings, and with injury problems compounding matters, it would be another two months until he was even included in a matchday squad.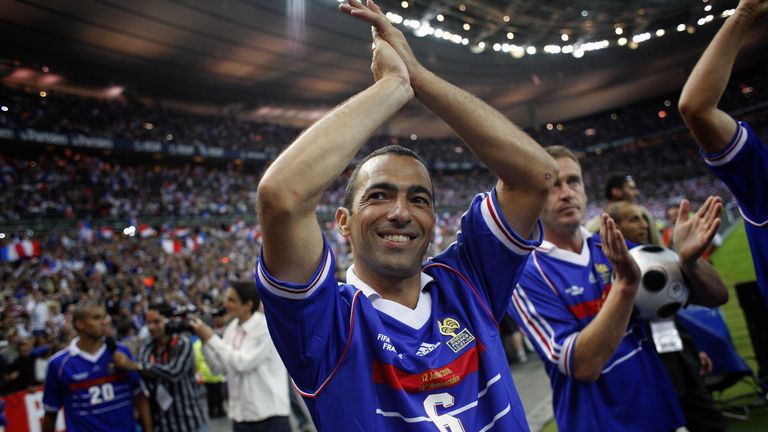 Jose Mourinho's ruthlessness may have provoked an angry reaction from another player, but Mkhitaryan's response was telling. "Obviously he is not happy but he is transforming his frustration in a good way," said Mourinho in November, "which is to close his mouth and work hard and try to adapt." Within a few weeks, Mkhitaryan was back in the team and among the goals.
It came as no surprise to Djorkaeff. "Henrikh is a nice guy who never complains," he says. "At the beginning of the season he was not playing, he was not even on the bench with Mourinho, but game after game he won his position as a starter. He has always had that determination to challenge himself and train hard. We are very proud of him in Armenia."
Djorkaeff at Star Sixes
Youri Djorkaeff will be playing alongside Robert Pires, Marcel Desailly and Eric Abidal for France at Star Sixes, a six-a-side world cup for legends at The O2, London, July 13-16 which is also being shown exclusively live on Sky Sports.
Mkhitaryan was not a guaranteed starter as Mourinho juggled his squad in the second half of the Premier League season, but no player was more important to their Europa League success. There were crucial goals against Rostov in the last 16 and Anderlecht in the quarter-final before that memorable half-volley against Ajax. After the final whistle in Stockholm, he celebrated draped in the Armenian flag.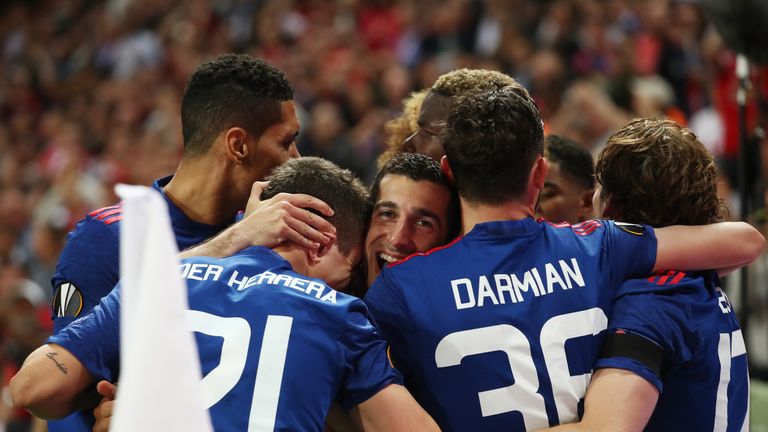 It capped a rollercoaster season but it was not the first time he has had to show such perseverance. Shakhtar Donetsk only saw the best of the Armenian in his third season at the Ukranian club, and the same was true at Dortmund. Mkhitaryan started brightly under Jurgen Klopp in 2013/14, but it wasn't until Thomas Tuchel's arrival in the summer of 2015 that he truly sparkled.
After last season's turnaround, United can be confident that the process will be quicker at Old Trafford. Djorkaeff is familiar with the challenges of adapting to English football from his time at Bolton and Blackburn between 2002 and 2005, but as he prepares to make his own return to England to play at Star Sixes this weekend, he is relaxed about Mkhitaryan's prospects.
"You have to remember that he raised his level throughout the season," he says. "He developed very well for both Manchester United and for himself. With the confidence of how he finished the season and after a year of learning the league and the club, I'm sure he will be at the top."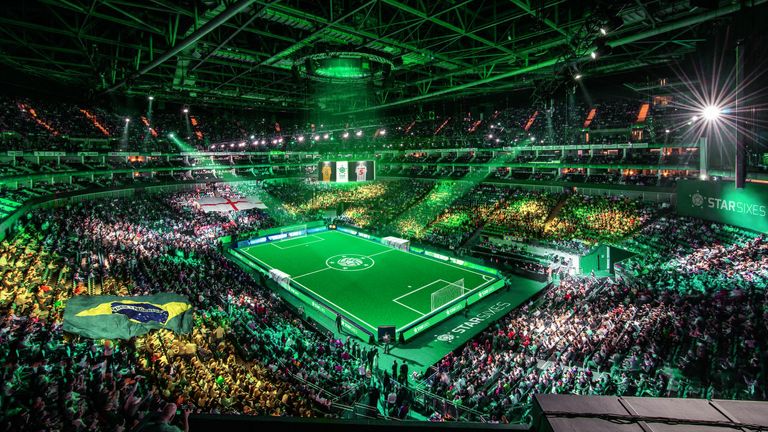 United have already completed the blockbuster signing of Romelu Lukaku and reports suggest he could be followed to Old Trafford by Inter Milan's Ivan Perisic, but with his quick feet and quick-thinking, a reinvigorated Mkhitaryan could be the real key to sharpening up their attack.
"You need someone who can change a game in a second," says Djorkaeff. "That's Henrikh. His impact is not just scoring goals, it's trying to find openings and attack efficiently. I'm sure it will be a big season for him." He can be sure, too, that Mkhitaryan will back himself to make it happen - just like he always has.
Tickets for the inaugural Star Sixes, starting at £30 adults and £10 U16s, are on sale at www.starsixes.com