Manchester United have their sights set on winning every competition they are in this season, says Ashley Young.
Jose Mourinho's side continued their impressive start to the season as they strolled to a 4-1 victory away at CSKA in the Champions League on Wednesday night - putting them top of Group A.
Last year, Mourinho had to prioritise the Europa League, leaving him to rest players for the Premier League which saw them finishing in sixth place.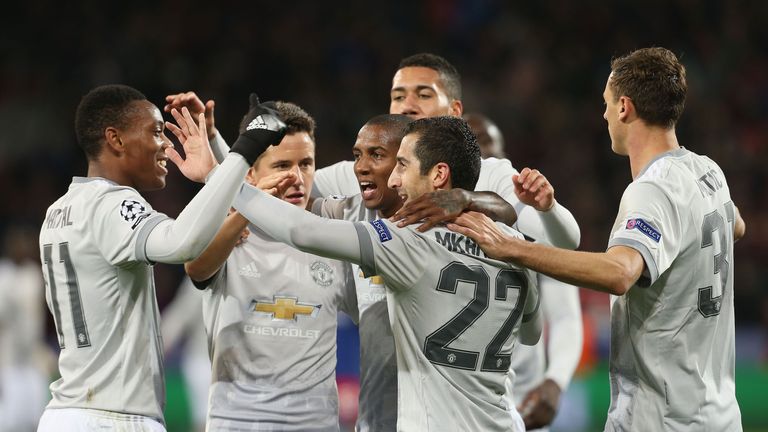 However, Young insists this will not be the case this season, saying the squad are confident they can succeed on all fronts.
"Everyone wants to win every competition we are in," said Young.
"There's not a competition that we are going to prioritise. We want to go at it on all fronts, whether that be in Europe or domestically.
"We were delighted to win what we did last season but if we can add the Premier League, the League Cup again or the FA Cup, or Champions League then, of course, you play in these big competitions to go and win them.
"That is exactly what we are looking to do and I think we've got the squad to do it."
Young, who has captained the side on numerous occasions this term, has eight months left on his current contract but refuses to be distracted by renewal discussions maintaining he is focused on the team's success.
"I'm not here to talk about my contract," he added.
"Of course it is exciting times here and I want to be part of the success.
"As a footballer, you want to win trophies and be part of a successful team and for me, Manchester United is that club.
"The most successful club in England and hopefully we can add to the trophies we won last season and hopefully win some more.
"I feel really good. Obviously getting the armband is a proud moment to captain Manchester United.
"It is an honour for me. It shows the manager has trust in me and I've got to repay him and I think I've been doing that in the games I've played."