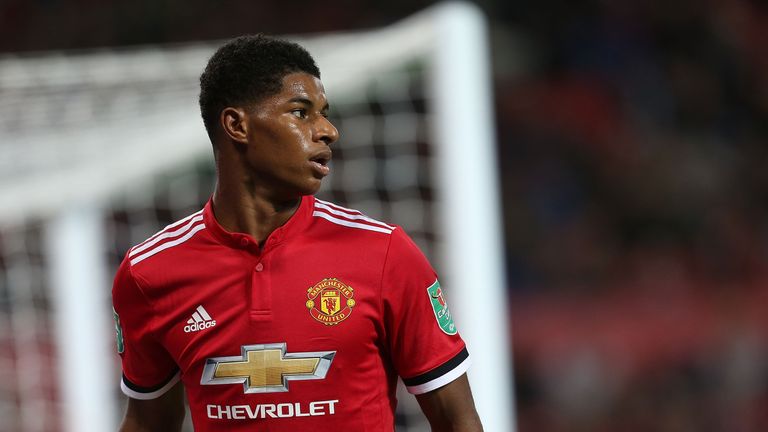 Manchester United midfielder Juan Mata says team-mate and England striker Marcus Rashford is a "special kid" who will be a "big player for club and country".
Rashford, 19, has become a fans' favourite and a key player at United since being thrust into the first team in the Europa League 19 months ago, while his outstanding form also saw him fast-tracked into England's squad for Euro 2016.
The forward, who is part of Gareth Southgate's squad for the forthcoming World Cup Qualifiers against Slovenia and Lithuania, has kicked on again this term and World Cup winner Mata believes the sky is the limit for the teenager.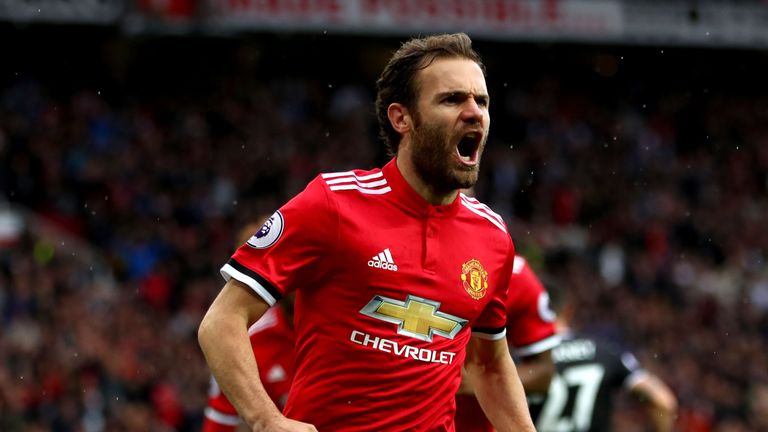 "I think he has been brilliant," said Spain international Mata. "I think he is a special kid.
"I think he has a lot of talents and he has got a good mentality, which is important in that age.
"And he is performing very well, week in week out. Even coming from the bench, he is helping a lot. I really believe he is going to be a big player for club and country.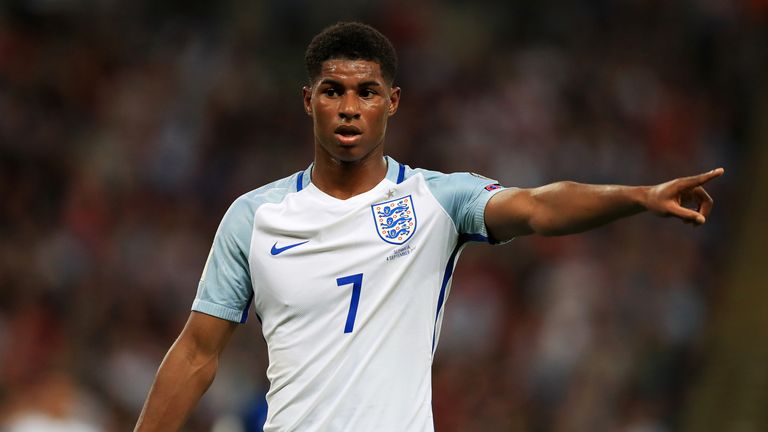 "It's down to everything he does on the pitch, the qualities he has, the important player he is in some difficult games where he just takes the ball and scores two great goals, like last time in the League Cup (against Burton).
"But I see so many players at that age like this, and then they don't keep consistency, but I believe he can because it's down to his mentality and he has the right mentality for that."
Rashford provided two assists in Saturday's 4-0 win against Crystal Palace - a victory given late gloss by Romelu Lukaku's 11th goal in 10 appearances for United.
The Belgium striker has flourished since his big-money summer move from Everton, exceeding former Chelsea team-mate Mata's expectations.
"It's a lot of goals, especially when you come to a new environment," the Spaniard said.
"I knew he would score a lot but I didn't know he would do it so quick, that's true.
"He gives a lot more to the team too but for a striker, it's important to score, especially when you see other strikers are scoring and I believe that is what he feels and he has started really well.
"He has been a key part to our good start to the season and he's a good lad, a very humble lad and everyone likes him in the dressing room so we are happy for him."
Asked how he compares now to their time at Chelsea, Mata said: "I don't know how many goals he has been scoring during his career, but when he was at Anderlecht he was already scoring 20 or 30 per season.
"He just needed confidence and I think he got it in Everton and became a more experienced and better player.
"It's not easy to come to United and reach expectations but he is doing more than people expected and that is great for us."