Manchester United manager Jose Mourinho has praised Luke Shaw's comments about reuniting with Mauricio Pochettino, saying the defender was just being honest.
Writing in the epilogue of Guillem Balague's new book, Brave New World: Inside Pochettino's Spurs, Shaw spoke glowingly about his former manager and said he would be keen on working under the Argentine once again.
Shaw had the most successful season of his career under Pochettino at St. Mary's before he left to join United and Mourinho was very understanding of his comments, describing them as the "perfect words".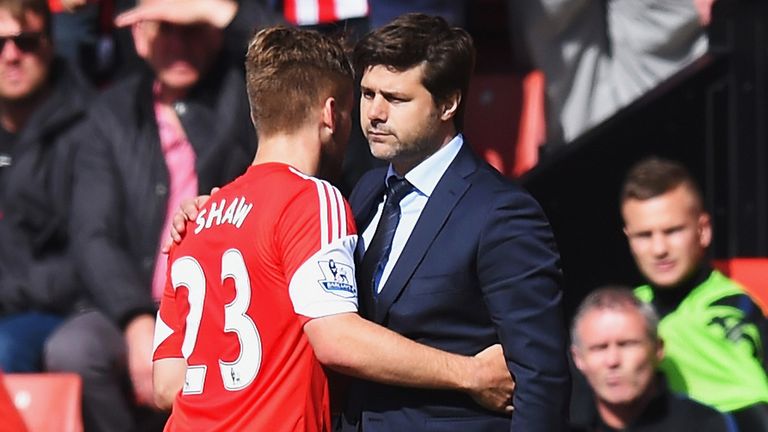 When asked whether Shaw has any future at the club, he responded: "Why not? If you want to speak about his words - I would be very disappointed if his words were different. For me, they are the perfect words
"I'm always disappointed when a player has a new manager, the new manager becomes the best and the old manager becomes very bad.


"Football is full of examples of lack of character, Luke Shaw was just honest. The manager that helped him to come to the first team, the manager who brought him to the best point of his career.
"It's a manager that he doesn't forget, it's a manager that he likes a lot and it's a manager that maybe one day he would like to be reunited [with] again."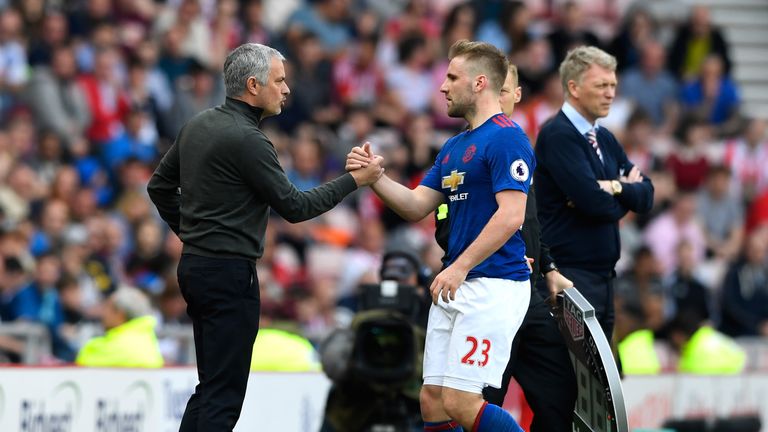 Since joining United in the summer of 2014, Shaw has had a lack of first-team football due to injury and following the arrival of Mourinho his opportunities have lessened - during the Portuguese's tenure at Old Trafford he has only made 11 Premier League appearances.
Despite appearing to have a lack of faith in the 22-year-old, Mourinho insisted he has a future at the club, but conceded that the "situation is not easy" due to the amount of competition at left-back.
"He has a future here, but the situation is not easy because he comes from injury, after injury, after injury. He needs [lots of] matches in a row to play, to make mistakes, to get conditioned, to get match fitness and at this moment I can't give him that," Mourinho added.
"If he was a central midfield player, yes, because we have only two. But at left-back we have so many options that the situation is not easy. But he's in the squad, he works and maybe the opportunity comes."