Jose Mourinho's reaction to Manchester City celebrations 'understandable', says Gordon Strachan
Last Updated: 12/12/17 11:59am
Gordon Strachan says he can understand Jose Mourinho's aggrieved reaction to Manchester City's dressing room celebrations after their Manchester derby win.
There was a tunnel altercation between the two clubs after the Manchester United manager took issue with loud music and celebrations from the away dressing room, with a member of Mourinho's backroom staff hit with a carton of milk, while City coach Mikel Arteta suffered a cut to the head.
Former Scotland manager Strachan says he can understand why Mourinho reacted in such a manner and says he should use the incident to fire up his squad.
"I think the main problem with it is that you come up the main tunnel to the dressing rooms and the manager's office is right next to the away dressing room and further on is the home dressing room," said Strachan on The Debate.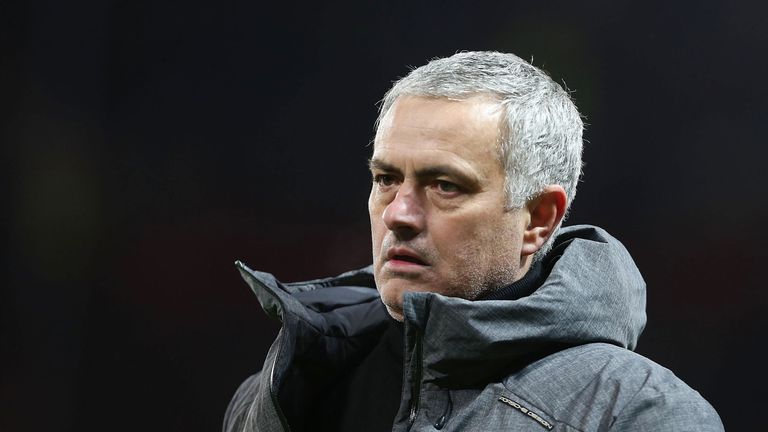 "I can understand [Mourinho's reaction], I really can, because I would like to think if I had players like that, I could say to them 'listen, we've won it, get change, shut up and let's get on the bus'.
"If that was Sir Alex [Ferguson], in the next team talk, he would say 'do you remember what they were doing in there when we got beaten?' so that would be his power, anger and motivation for the next game hearing people singing, dancing and cheering.
"I think Pep Guardiola did do that [told his players to get onto the bus] and his staff wanted to celebrate but he said 'no, let's get away' so if that had happened, two things would have happened. You wouldn't have got the milk throwing, which is nothing, and it wouldn't have given ammunition to the manager sitting next door.
"If you want to get back to your own stadium and sing and dance then great, but I think when you're in that area, in close proximity to the manager's office as well, although most probably didn't know it was just there, I think that is energy for the Man Utd players.
"If I was going to be doing anything now, I would be saying 'do you remember what happened on Saturday? They think they've won the league, they think it's easy, they've enjoyed coming here. Let's do something about this. Every time you make a run, think about that. Every time you go for a header, bullet it into the back of the net because they were enjoying themselves'."
But Sky Sports pundit Alan Smith had a different view, saying he believes that City were right to celebrate and compared the incident to the visits of Wimbledon to Arsenal in his playing days.
"I think it is a bit of a fuss about nothing in terms of what Jose Mourinho was complaining about, I think Man City were entitled to celebrate," he said.
"They were in their dressing room, the music was blaring and they were having a little sing. If Mourinho can hear it in his office next door, so be it. I think you've got to suck it up and just get on with it.
"I remember playing against Wimbledon, they'd come up to Highbury and they would be tearing the door off the away dressing room and leave a right state in there. At the time, we thought it was bang out of order and it was, but that's on a different level entirely.
"Mourinho has got this thing about showing respect, he said it to Antonio Conte at Chelsea when he thought he celebrated the victory too much but I think that is a reflection of how frustrated he is when his team loses.
"They've just beaten their biggest rivals, taught them a football lesson and I think players do celebrate a bit more now. Even if it's a bog standard game, there are selfies in the dressing room and all sorts going on. It's a different culture now."