Manchester United need to start "going for the jugular" in games and overcoming late nerves if they are to put pressure on Manchester City in the title race, according to former captain Bryan Robson.
United withstood late pressure from West Brom to seal a 2-1 victory on Sunday, cementing their second-place position in the table as City's chief pursuers.
However, former boss Louis van Gaal last week labelled United "boring" under Jose Mourinho for their "defensive football".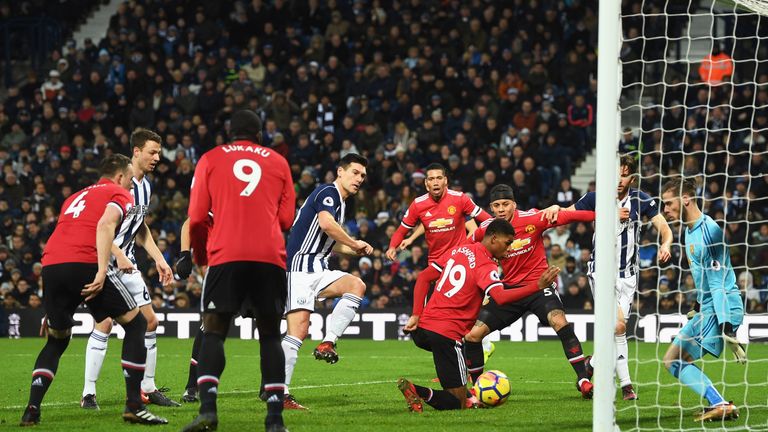 And Robson - who is United's longest-serving captain in club history - admits the current side need to return to convincingly ending games when taking the lead if they want to maintain pace with their Manchester rivals.
"I don't know what it is with the players at the moment because they did it against Arsenal - get off to a great start and then go on the back-foot and try and play a bit defensive rather than go for the killer goal," Robson exclusively told Sky Sports News.
"But like against West Brom at the weekend, West Brom score and then all of a sudden it becomes a nervous last 10 minutes. So the lads have got to get that out of their system.
"You've got to keep pressing and doing the right things which gets you that lead in the first place. I'm sure the manager's talking to the players about that and going for the jugular and making sure you win the game and are not hanging on."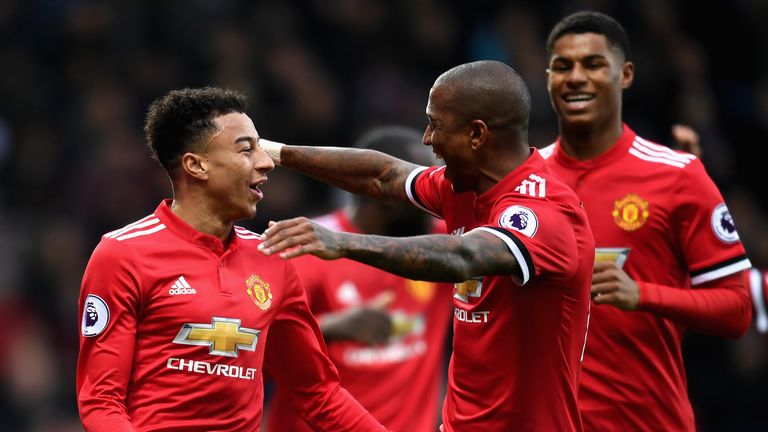 Despite United trailing rivals City by 11 points in the Premier League, Robson is confident the team are improving under Mourinho after previously looking an outfit "going backwards".
"I think we keep improving as a football team and as a football club, we're getting back to where we should be," added Robson.
"You've got to say not last season but the season before we won the FA Cup which was great to do but the performances weren't great and for me we were going backwards.
"For me, since Jose's been in we've started improving. We won three trophies last year and let's see what we can win this year."
Romelu Lukaku's goal against West Brom was the striker's third in four appearances for United since going through a period of eight league games without scoring.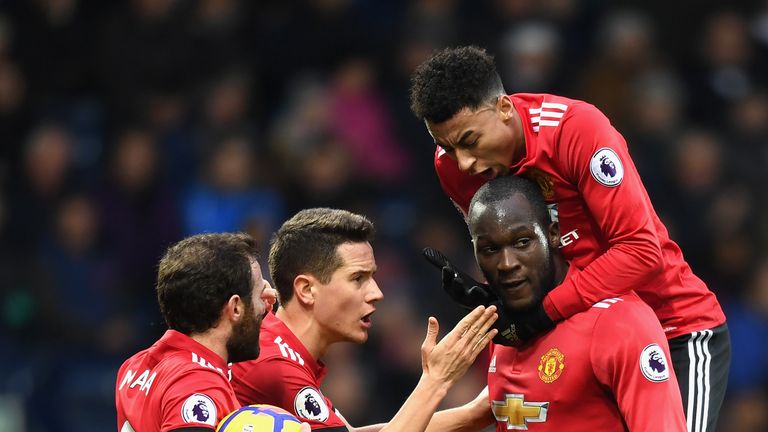 Robson believes the return to form for the 24-year old is important for the team's momentum this season, but says his goalless spell came as no surprise.
"Well it's always great for confidence when strikers are scoring goals and Lukaku is no different to anybody else," added Robson.
"But I think forwards have also been the same, where you have a run where you just can't stop scoring and then you go through a barren patch where it's five to seven games where they don't score and then there's a lot built up around that."


United travel to Bristol City in the quarter-finals of the Carabao Cup on Wednesday - live on Sky Sports Football - and Robson sees the competition as a good opportunity to add further silverware to Mourinho's reign.
"I think the players know they're in a quarter-final and they're in a tough game down at Bristol City because they're starting to play really well in the Championship," said Robson.
"So it'll be interesting to see which team Jose does play but I'm sure he'll field a strong side that he'll want to win the game. If you look back at last year, it was a great day out the Southampton game and the players will want to win another trophy."