Jose Mourinho believes Zlatan Ibrahimovic still has key role to play at Manchester United
By Matthew Treadwell
Last Updated: 15/01/18 7:54am
Manchester United manager Jose Mourinho believes Zlatan Ibrahimovic still has a key role to play at the club.
Ibrahimovic successfully battled back from a serious knee injury but misses the Sky Live Monday Night Football game against Stoke due to a hamstring problem.
The Swede was forced to come off at half-time of the 2-2 draw with Burnley on Boxing Day and may not return to action until February.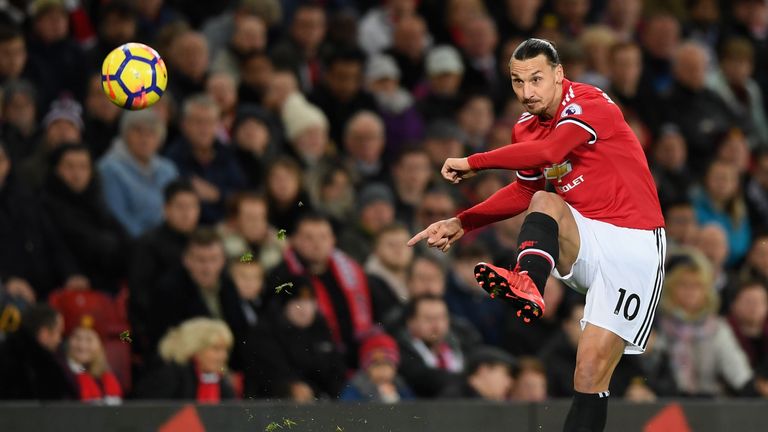 However, Mourinho is convinced Ibrahimovic has a part to play at Old Trafford, on and off the pitch.
"Zlatan knows that, at the highest level, he is in the last part of his career," said Mourinho.
"But his dream, his desire, his fight was always to end his career at Manchester United, being useful for me, being useful for the team. That I think he can [achieve].
"He just needs to feel really happy with his knee, with his condition, and that I think he can.
"As a leader in the dressing room, as a leader on the pitch - he is a quality player on the pitch, he can do that and I think he deserves that.
"I am here also to try and help him do that."
Ibrahimovic has only featured seven times for United this season but was a key performer for them in the 2016/17 campaign, scoring 28 goals in 48 appearances as they won the Europa League and EFL Cup.