Jose Mourinho has warned Marouane Fellaini to "sign the contract and shut up", as the midfielder enters the final six months of his Manchester United deal.
Fellaini was forced off against Tottenham just seven minutes after coming on when he suffered a knee injury, with the Belgian's return date currently unknown.
Mourinho advised the former Everton man to agree an extension with the club quickly to tie down his future at Old Trafford before they discover the extent of his injury.
When asked whether Fellaini was taking a risk running down his contract, he joked with reporters: "I told him sign the contract and shut up.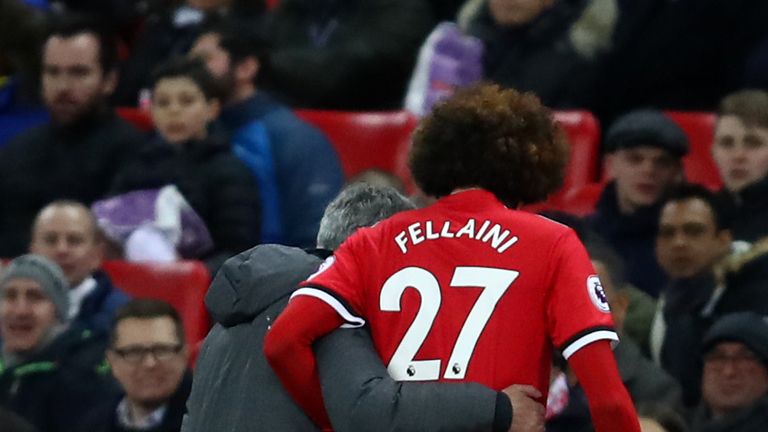 "I told him don't gamble too much before you know the extent of the injury. I don't know [if he will sign an extension]."
Mourinho has previously admitted he fears Fellaini could leave Old Trafford, with the 30-year-old revealing in December that he was mulling over whether or not to remain at United.
Fellaini will be absent for the visit of Huddersfield on Saturday as United look to get back to winning ways following their disappointing 2-0 defeat to Tottenham on Wednesday.
Click play on the video above to watch Jose Mourinho tell Marouane Fellaini, 'shut up and sign the contract'.