Jose Mourinho holds no grudges against his former club Chelsea who travel to Old Trafford on Sunday to face Manchester United.
A win for the Reds in the Super Sunday fixture, live on Sky Sports Premier League, would move Mourinho's current club back into second spot in the Premier League table, and he admits that collecting three points against a rival team is more important to him than beating a side he used to manage.
During his two spells at Stamford Bridge, Mourinho led the team to three Premier League titles but left in December 2015 when they were lingering in the bottom half of the table.
Speaking to Sky Sports News, Mourinho insists this weekend's game holds no extra significance.
He stressed: "When you leave a club, what keeps that extra feeling of playing against your previous club is when you leave with a negative feeling or have stones in your shoes.
"I didn't leave with negative feelings. As a professional, I always accept decisions from the club.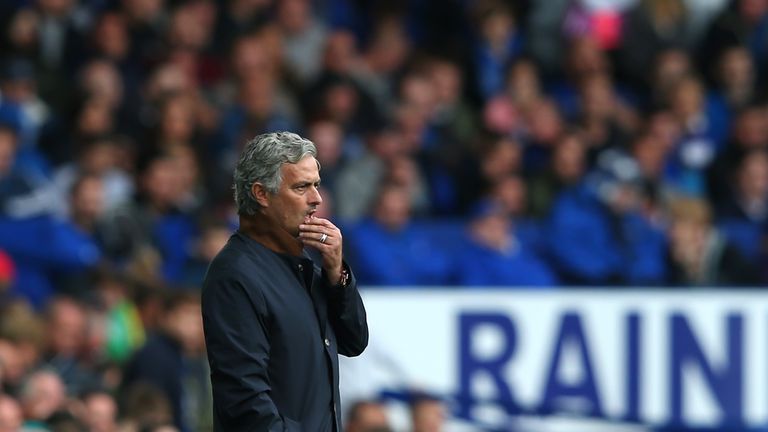 "I gave everything I could to the club so no negative feelings. It's just a very important match because we are separated by just a few points and we have similar ambitions."
Looking ahead to the game and asked for his opinions of the current Chelsea squad, Mourinho said: "They are very strong defensively and showed that a few days ago against probably the most talented team (Barcelona).
"In attack they have individuality and I know them very well because I coached all of them - [Alvaro] Morata at Real Madrid, [Eden] Hazard, Pedro and Willian at Chelsea.
"Individually they can all resolve matches."
Watch Manchester United v Chelsea live on Sky Sports Premier League from 2pm on Sunday