Juan Mata says Manchester City will be deserving Premier League winners
Last Updated: 09/04/18 10:35am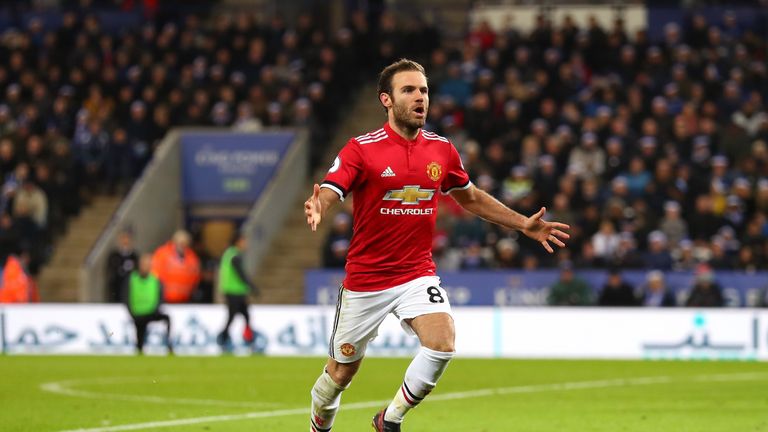 Manchester United midfielder Juan Mata says local rivals Manchester City will be deserving winners of the Premier League title.
Pep Guardiola's City side sit 13 points clear of United at the top of the table despite losing 3-2 at the Etihad Stadium in Saturday's Manchester derby.
Jose Mourinho's men came from two goals down, scoring three in the second half, to delay the hosts' title celebrations for at least another week.
City could clinch the title if they manage to beat Tottenham at Wembley on April 14 and United fail to beat West Brom the following day.
And Mata accepts that City are well deserving of their inevitable title win.
Mata wrote on his official website: "It's fair to say that Manchester City will be the deserving winners of the Premier League; the amount of points they have won week after week just made things impossible for the rest of the teams.
"But this win takes us closer to the second spot, which is our goal right now, and gives us lots of energy for the last month of the competition. If we have a look at the calendar we can see that there are only five weeks remaining, and then the FA Cup final that we dream to play."
The Spaniard says he has been overwhelmed by the positive reaction of United fans who have had to watch City dominate the division all season.
He continued: "Today I'm writing to you at the end of a Sunday in which, to tell you the truth, the impact of the Manchester derby has not faded out yet. The people you meet are talking about the game (especially if they are United supporters, of course), and almost every conversation is about last Saturday's comeback. A derby is a derby. It may sound as a cliché, but it's a special game.
"So when you get an away win after being 2-0 down against your rival, who is waiting for the final whistle to celebrate the Premier League title, you can expect people to talk about that for days. It happens in Manchester and in every other city where the fans are so passionate about football."