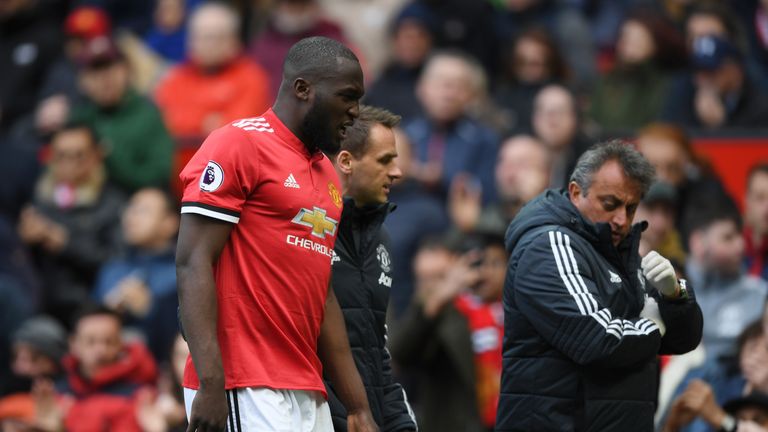 Man Utd striker Romelu Lukaku limped out of the 2-1 win over Arsenal at Old Trafford, and Jose Mourinho is not sure if he will be fit for the FA Cup final.
Lukaku, who has netted 27 goals in all competitions this season, was replaced in the 50th minute of Sunday's Premier League game by Marcus Rashford after suffering a foot injury, and United face Lukaku's old club Chelsea in the final at Wembley on May 19.
"I don't know if he is going to be out or if he's not OK," Mourinho told reporters. "He wants to play all the time. He is never tired and, when he has small things, he doesn't care. He still wants to go.
"So, for him to say immediately, to change him, it is because he couldn't play. But there are three more weeks until the final, so let's see. I know it was on his foot, but I don't know more yet," Mourinho said.
"I don't think it's something, or I hope it's not, that in this moment keeps him immediately out of a game that is in three weeks' time.
"But I don't know. I never, when I finish a game and a player is injured, immediately go for good or bad news. I wait a bit more," he added.
There will also be concern over Lukaku's fitness from Belgium, who kick off their World Cup campaign against Panama on June 18, before games against Tunisia and England.