Manchester United officials do not believe Jose Mourinho will suffer 'third season syndrome' and are convinced they have the squad to challenge for the Premier League title, according to Sky sources.
The Portuguese left his first spell at Chelsea shortly after starting his fourth season at the club, before a hugely successful two-year stay at Inter Milan preceded a three-year stint at Real Madrid.
A return to Chelsea yielded Premier League and League Cup trophies before he left Stamford Bridge for a second time halfway through his third season at the club, with the Blues 16th in the division following a dismal run of nine defeats in 16 games.
Mourinho won the Europa League and League Cup in his first term at Manchester United and finished second in the Premier League behind a dominant Manchester City side last season while also losing the FA Cup final to Chelsea, but club bosses are not concerned about any possible disruption in his third year at Old Trafford.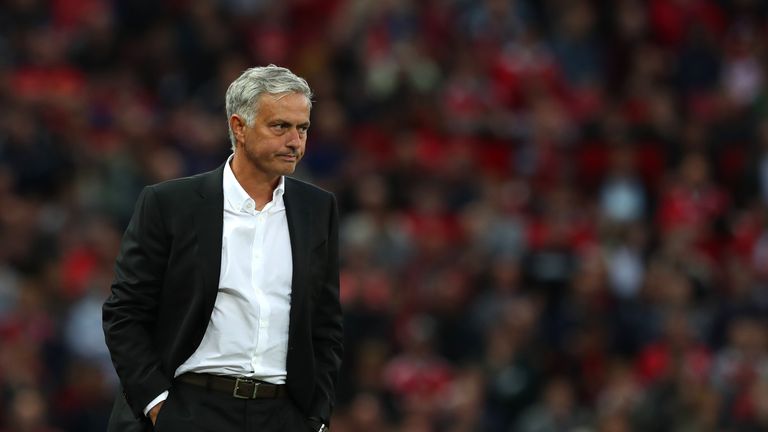 United officials believe there are differences in that Mourinho was coming off the back of winning titles at Real Madrid and Chelsea ahead of those respective departures.
Indeed, it is understood that the mood at the club is excellent and United feel as though they have the talent at their disposal to challenge for the Premier League title this season.
They believe the chemistry in the squad is good and that improvement year-on-year in terms of performances and results under Mourinho is obvious to see.
Following United's 2-1 win over Leicester in their Premier League opener, Paul Pogba said he had to bite his tongue when discussing his situation at the club or risk being fined.
The French World Cup winner has reportedly been the subject of interest from Barcelona over the summer.
However, United have described newspaper reports on Thursday that Mourinho and Pogba had a big bust-up as "absolute nonsense", insisting their relationship is good.
A lot of the good feeling within the squad at the moment has been helped by the arrival of Fred, the Brazil midfielder who joined United in the summer, as he is seen as gregarious and outgoing and has brought a great deal to training.
The 25-year-old was one of three signings at Old Trafford this summer, and while much was made of United's late pursuit of a central defender, it is understood the club had not originally identified the need for a new centre-back when formulating their plans for the transfer window.
However, the United hierarchy were prepared to pay £100m to land Raphael Varane had Real Madrid been willing to sell. United were also keen to sign Harry Maguire but Leicester were not prepared to do business.
Yerry Mina, who eventually joined Everton from Barcelona, was not considered to be any better than the defenders already on the books at United, with potential agent fees and issues complicating any proposed deal further.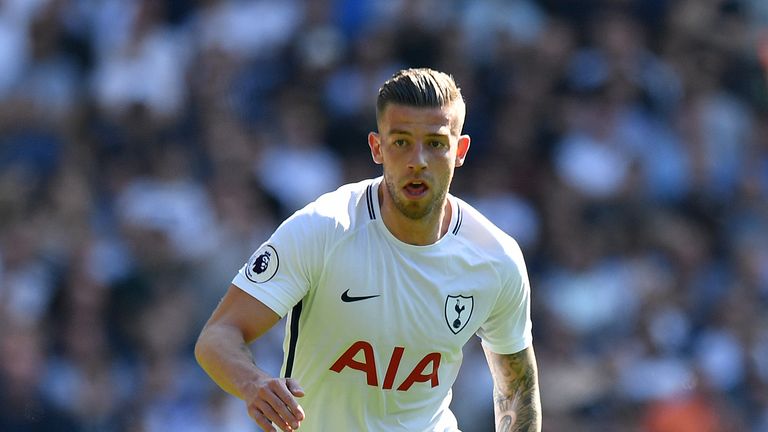 United were never keen on signing Toby Alderweireld as their scouting reports indicated he operates better in a three-man defence, but Tottenham were interested in taking some United players to north London.
Diego Godin was an alternative, but the move was never seen as viable, while Jerome Boateng was also linked with the club but the figures were not right for United given his recent injury record.
There is a feeling that United's fingers had been burnt in the past with the likes of Bastian Schweinsteiger and Owen Hargreaves from Bayern Munich and that it would not be allowed to happen a third time.