Manchester United boss Jose Mourinho says his squad "needs some time" to reach its full potential as he prepares to welcome Tottenham to Old Trafford on Monday Night Football.
United fell to a surprise 3-2 defeat away to Brighton last Sunday in just their second game of the Premier League campaign, with the result raising issues including the club's defensive capabilities and the Portuguese coach's relationship with CEO Ed Woodward.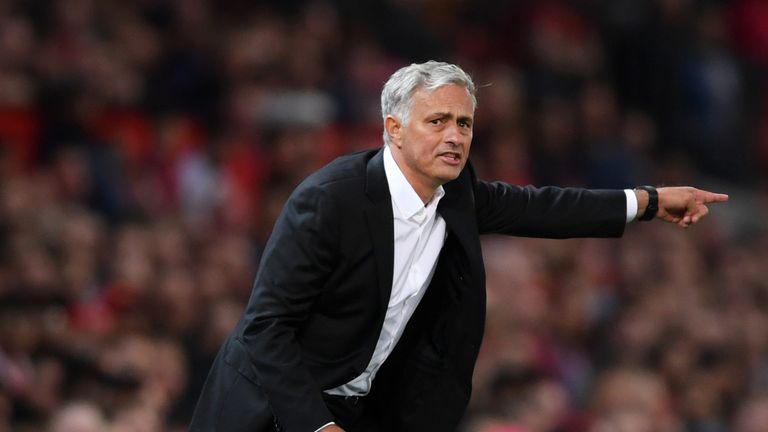 But despite his downbeat demeanour of recent weeks, Mourinho has shaken off claims of a crisis behind the scenes, merely reiterating his belief that success will follow once he has a fully-fit squad at his disposal.
Speaking exclusively to Sky Sports, he said: "When you have a good week when you train really well, things are positive, you expect good individual performances. You don't expect mistakes and you expect a good result, not a defeat.


"Normally when you lose you want to play immediately and two days after that was not the case. But I am happy that was not the case because in this moment we need some time.
"We need players to be back, we need players to train more to have a kind of pre-season after the pre-season that they didn't have after the World Cup."
With players including Ander Herrera and Diogo Dalot yet to feature for the club this term, the eight-day gap between the Brighton defeat and Monday's visit of Spurs could play into Mourinho's hands, providing a freshness to the squad, with a potential return for Marcos Rojo also a possibility.
Club captain Antonio Valencia is another player whose absence has been clear, but speaking on Friday afternoon, he was reluctant to offer any glimpse into his team selection three days in advance.
Mourinho added: "He is one of the guys that we have to wait and see. Not injured, training with the team Valencia, Matic, Diogo Dalot, they are all back to working with the team but it is too early today."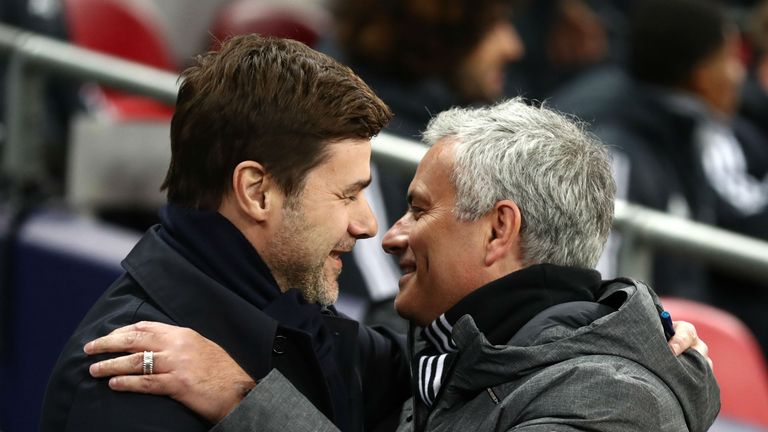 Looking ahead to the clash with Mauricio Pochettino's Spurs, the Portuguese reflected on the three meetings between the two sides last season, after one of which United progressed to the FA Cup final.
He added: "It is a big game against a good opponent, an opponent that last season, in all the three matches we played, they were difficult matches in spite of [the fact] we won two of them.
"It [the FA Cup semi-final] was a good performance, away from home where everybody was expecting us to lose the match. We didn't start well and conceded an early goal and after that we had the quality and the mentality to change the result, to be dominant in the second half and it was a really good performance.
"We know what a good team they are and we know that they come here with their objectives. Big match but no need to work much on the motivational level because we have natural motivation to play against the good teams."