Manchester United's Luke Shaw says spirit remains good in dressing room
Defender grateful to 'respectful' fans for their support
Last Updated: 28/08/18 11:48am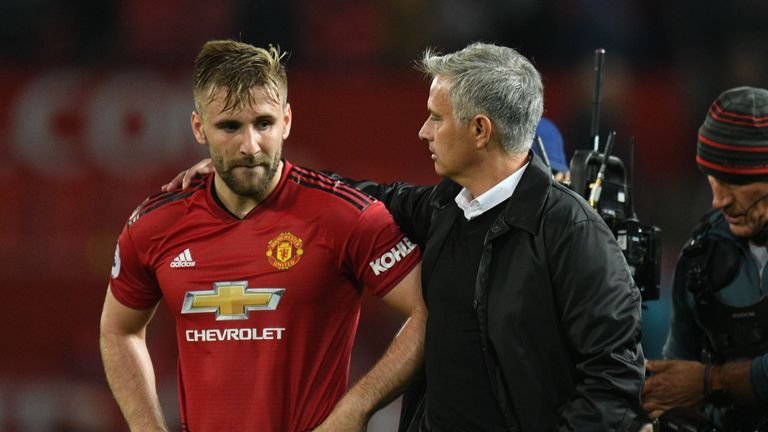 Manchester United defender Luke Shaw insists rumours of unrest within the squad are unfounded.
The full-back has also apologised to the club's fans for Monday's 3-0 defeat to Tottenham and is adamant that United will quickly return to winning ways.
The loss to Spurs was United's second in succession, and it is the first time since 1992 they have lost two of their first three matches in a Premier League season.
Manager Jose Mourinho praised his team on Monday night, but has been critical of some players, including Shaw, in the past - leading to speculation that not all is well in the camp.
But Shaw has played well this season and told MUTV after the Tottenham game: "You see a lot of things in the media that go on about what our dressing room is like, but we have a really good spirit, a really good group of lads, who want to work and achieve big things here.
"We have a group of hard workers and amazing talents, everywhere you look on the field.
"We have got to start taking our chances and I am sure we will start winning games.
"You look at the first half and I think we were outstanding. We had a lot of chances to put the game to bed.
"We spoke at half-time and Jose [Mourinho] said they hadn't had one corner, one cross, or one dangerous opportunity.
"Then, from their first corner in the second half they had a goal, but even then we should have been relaxed because it was only one goal and we still had a lot of time.
"But then came another mistake, another silly, stupid goal. We were so on top and it is just really disappointing.
"Everyone in the dressing room is really sad, especially after the first half we had."
Mourinho was applauded by the United fans at the end of the match and Shaw says the players are determined to reward the supporters for their loyalty.
"A big thank you goes to the fans for the way they supported us, even when we were down 3-0," said Shaw. "It was amazing.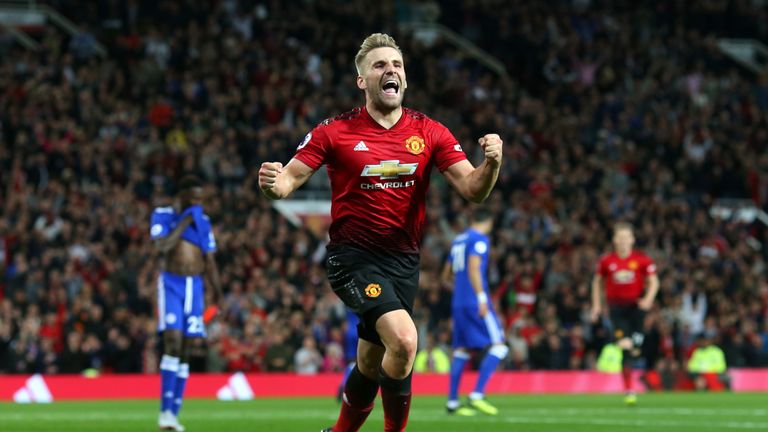 "At the final whistle, the way they clapped the team was really respectful, and that was nice for us as players to receive after a disappointing result.
"To the fans that came out tonight, we are sorry and we will be better next week, we will improve, we will keep working hard.
"It is early in the season, we have got a lot of games to come and we have got to get points.
"Tonight's result wasn't good enough. I am sorry to the fans, not just the ones here but those at home that watched and supported us."