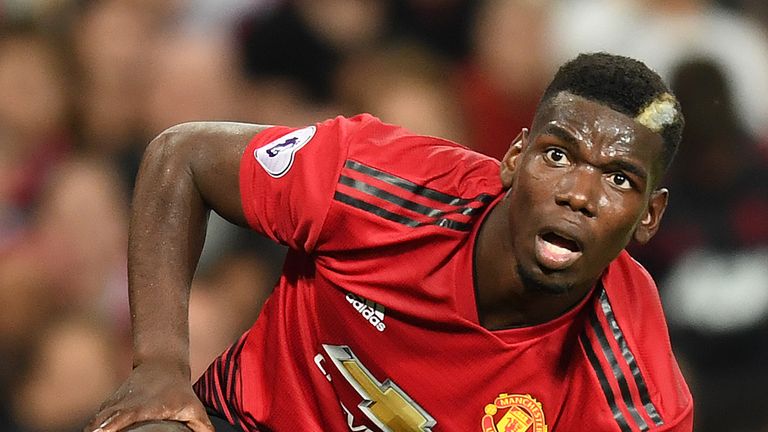 Paul Pogba insists Manchester United can bounce back after a 3-0 defeat to Tottenham gave the club their worst start to a Premier League season since 1992.
United were humbled on Monday night as Harry Kane's header and Lucas Moura's double gave Tottenham a rare victory at Old Trafford.
The defeat for United followed a similarly disappointing result a week earlier when Jose Mourinho's side was beaten 3-2 at Brighton.
Although United won their opening game against Leicester, the two defeats mean it is now the club's worst start since the 1992-93 season, when they had just one point at the same stage.
"I think it was an undeserved defeat for us, in our desire, in everything we put into it," Pogba said. "But football can be cruel. We just have to bounce back."
"It won't be easy, but it's just the start of the season. I prefer to start badly and end well than start well and finish badly.
"It's bizarre. (Against Tottenham) we were determined, we started well, and in the end we lost 3-0. It's a shock."
Before storming out of his post-match news conference, Mourinho insisted that United had "not lost" in terms of strategy and tactics, after his side had the better of the first half.
However, United failed to take advantage of their first-half pressure and were made to pay when Kane headed in a corner shortly after the break.
Less than three minutes later the lead was doubled as Moura finished neatly, before the Brazilian sealed the win six minutes from time.
"Even we don't understand what happened," Pogba continued. "We started the game really well, we conceded two goals in the second half."
"The first goal was a real blow, we didn't understand why, because we had the game in hand. One goal, two...we kept pushing, we had chances, and we conceded the third.
"The fans kept pushing us, they were really behind us. We feel really sorry for them, very disappointed, we wanted to do better."