Edwin van der Sar believes Manchester United face an "uphill battle" in the Premier League after their slow start to the season.
The Red Devils are already six points off the pace in the league after suffering consecutive defeats to Brighton and Tottenham.
Sky Sports News understands Jose Mourinho's job is not under immediate threat but Van der Sar believes United could struggle under the Portuguese this season.
"Last year, there was a very big gap [to Manchester City] and this year they've started badly, losing two of their first three games," said Van der Sar, who won four league titles during his time at Old Trafford.
"It will be an uphill battle. You have so many strong teams in the Premier League.
"It is going to be difficult this year."
Van der Sar was speaking on Thursday at the UEFA Awards ceremony in Monaco, from which Luka Modric took home named Men's Player of the Year award.
Former United midfielder David Beckham received the UEFA President's Award in recognition of his on-field career and charity work away from the pitch.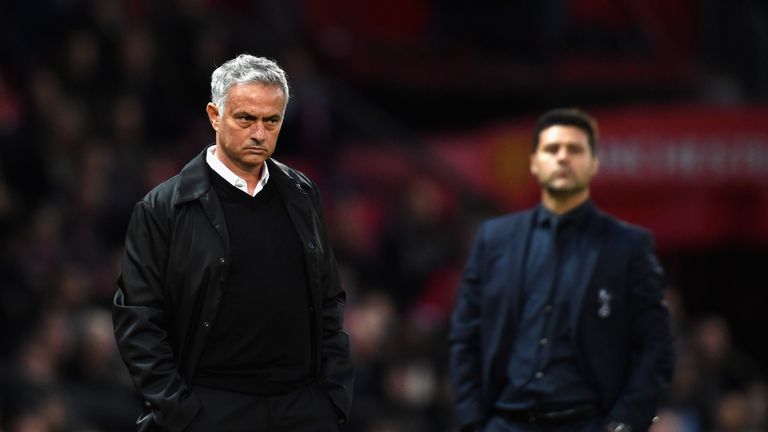 Van der Sar believes the former England captain is a worthy recipient of the award.
"I know him well, I never played with him but I've met him on several occasions," said the Dutchman.
"He is a nice guy - his work on the pitch, everybody knows that, but he also does a lot of good things for charity.
"We played a couple of years ago in a charity match at Manchester for his foundation. He is a genuine nice guy and it is a really great achievement for him."