Jose Mourinho did not like his Manchester United against Wolves
Wolves come from behind to earn 1-1 draw at Manchester United
Last Updated: 23/09/18 11:33am
Manchester United boss Jose Mourinho admitted that he "didn't like his team" in their 1-1 draw with Wolves and it was easy to see why. Adam Bate was at Old Trafford to see the latest costly slip by the Red Devils...
Sir Alex Ferguson was back in the stands for the first time since undergoing brain surgery and he received a thundering reception from the Old Trafford crowd, but it was not exactly like old times at the Theatre of Dreams on Saturday. The love for the old boss remains strong but the current one does not feel quite the same way about his own players.
"I didn't like my team," said Jose Mourinho after seeing his Manchester United side held to a 1-1 draw by Wolves. After rebooting the season with three consecutive victories on their travels, the return home for the first time since their defeat to Tottenham did not bring the anticipated three points against their newly-promoted opponents.
Mourinho was seething afterwards; far more furious than after that 3-0 reverse against Spurs. "If we play against Wolves like we did against Tottenham, I think we win," he said. "It looks a contradiction but I am more disappointed today than I was against Tottenham. One team was coming to play the game of their lives and another to relax."
He was right to be angry. To say United were 'held' is a generous term for how this one played out. They had the territorial advantage in the closing stages as they pushed for the winner that would have kept them within six points of Liverpool but it was Wolves who forced the only two saves in stoppage time - David de Gea twice denying Adama Traore.
Referee Kevin Friend blew the whistle after a third effort from the substitute was blasted high and wide of the United goal. That one was off target but Wolves had eight of the game's 14 shots on target. They were composed when they needed to be composed and they played with intensity when they needed to play with intensity. It was impressive.
"This is the attitude I like my team to have," said Mourinho afterwards. The problem was that he was not talking about his own team. Indeed, the praise for Wolves served as a pointed juxtaposition. They had treated it like a World Cup final. His players had not. Nuno's men had appreciated the need to be at their best from the kick-off. His players had not.
"That attitude made a difference," he added. "They played at the maximum of their intensity and desire and we didn't." Even more frustrating for Mourinho was that his players had the warning in the first half and looked to have got away with it when Fred's finish, after brilliant work by Paul Pogba, gave United a scarcely deserved at the break.
But Joao Moutinho's left-footed shot brought the equaliser soon after. That Pogba was dispossessed in the build-up was just another example of United's sloppiness because there were similarities with Wolves' late winner at West Ham. "The players knew that they press in midfield," said Mourinho. "To concede in that situation is even harder to accept."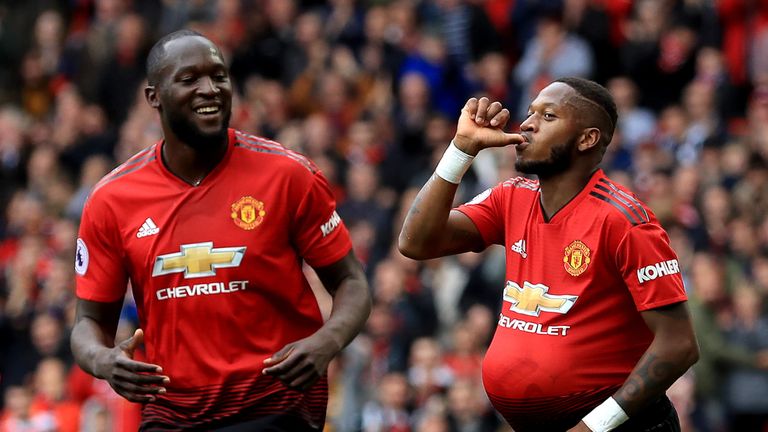 In truth, Pogba was actually among the better performances for United on the day. Despite the recent upturn in results prior to this game, there are lingering concerns elsewhere in this team that leave one wondering whether there can be any hope of Mourinho hauling in the leaders. Not when so many who are performing under par.
Once again, Alexis Sanchez failed to impress. Operating in the space between Ryan Bennett and Matt Doherty, this was an ideal opportunity for the Chilean to showcase his quality. Instead, his impact was limited. He mustered only a single shot and his most high-profile moment came when he wildly overhit a free-kick in first-half stoppage time.
At least Sanchez managed a shot on target. Romelu Lukaku was up against converted midfielder Conor Coady but could not even trouble Rui Patricio once - even aiming a header wide from point-blank range before seeing that he had been adjudged offside. Perhaps just as significantly, Lukaku did not really bring others into play well enough either.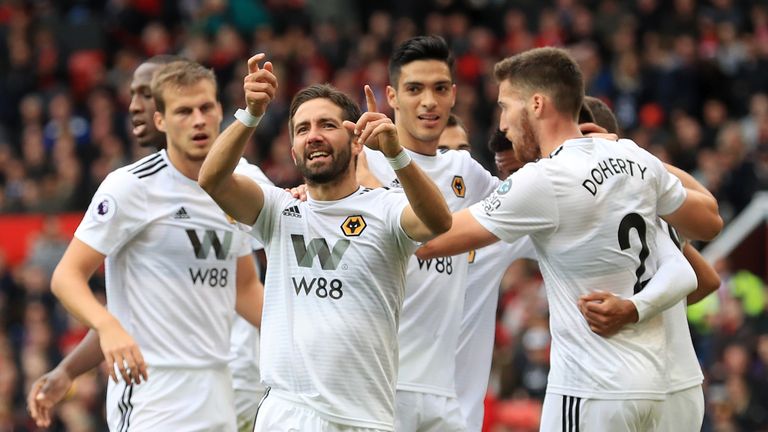 The United striker could point to the fact that he played the full 90 minutes away in Switzerland on Wednesday evening, part of the team that saw off Young Boys. But others did not have that excuse and Mourinho was in no mood to offer it to his players.
Of course, he took the time to note that his players had been forced to exert themselves in the Champions League on an "awful" pitch. He also mentioned that they had suffered the complication of travelling back from the continent. But he also made a point of listing the names of each and every one of those who had not been asked to play twice in a week.
Mourinho was clear. The problem was mental, not physical. So when it was put to him that his players need to learn that they must be at their best in every game, he could hardly hide his contempt. "It is something you learn when you are a kid in the academy," he said.
"You don't need to play at the highest level to learn that. That's a basic law of football. You have to play to the maximum of your potential and with the maximum of your focus." He added: "I cannot explain the difference of attitude because I never have a difference of attitude. So for me it is difficult to explain that."
He will need to do more than explain it. Mourinho must find a solution if United are to turn things around. They are already adrift of their rivals. And on a day that the gap increased, Mourinho had the demeanour of a man bereft of ideas of how to close it.
If you're reading on skysports.com comment below to get involved in the debate, but please adhere to our House Rules. If you wish to report any comment, simply click on the down arrow next to the offending comment and click 'Report'.