Manchester United vs Liverpool is the biggest game in England, say David de Gea
Man Utd host Liverpool on Sunday, live on Sky Sports Premier League - kick-off 2.05pm
Last Updated: 24/02/19 11:23am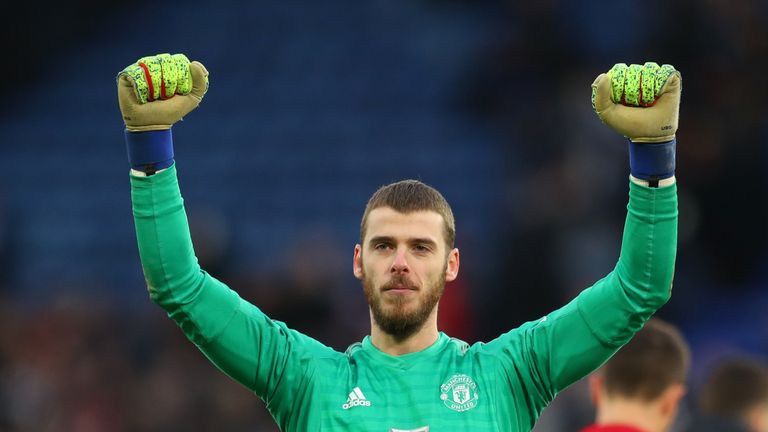 Manchester United goalkeeper David de Gea believes their fixture against Liverpool is the biggest game in English football.
De Gea is set to reclaim his place in Ole Gunnar Solskjaer's starting line-up at Old Trafford on Sunday after Sergio Romero played in United's FA Cup win at Chelsea earlier this week.
The Spaniard, who has experience playing in the Madrid derby between Atletico and Real in La Liga, argued that nothing compares to United versus Liverpool in England.
"It's the biggest game in England," De Gea told the club's programme United Review. "It's a very special game, for the fans, the club and the players and, above all, when it's at Old Trafford, it's always even more of an occasion. It's just a massive game
"We aim to enjoy and, of course, we'll be trying our best to win it!"
De Gea says he was aware of the magnitude of Sunday's fixture even during his time in Spain.
"When I was in Spain, you always used to hear talk of the big rivalry and the huge game, or Clásico, between Manchester United and Liverpool," he said.
"You have two very big clubs, and it's a game to really savour."
De Gea will be looking to stop Premier League top-scorer Mohamed Salah scoring his first league goal against United on Sunday but the 28-year-old knows he will have more than just the Egyptian to think about.
"You don't just focus on the one player," he added.
"They have got a good side with some good players individually. You prepare like you would for any other game, knowing that you are up against a very good side with some top players."